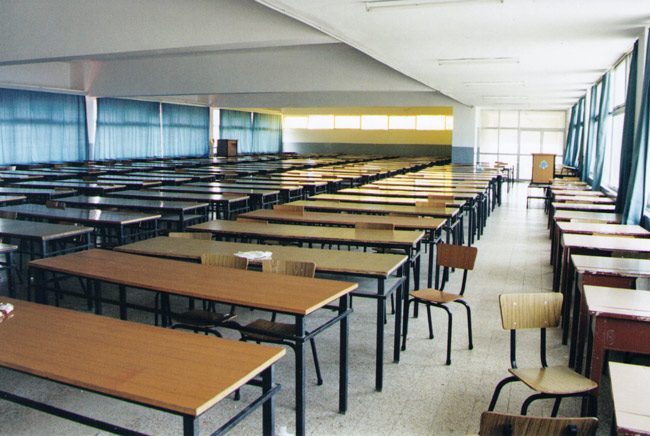 Two education companies are in a battle over the right to provide testing items to the Florida Department of Education under a Race to the Top contract worth tens of millions of dollars.
A subsidiary of McGraw-Hill, which is based in New York, filed a bid protest earlier this week to block a contract between the DOE and Boston-based Houghton Mifflin Harcourt. The filing with the Department of Administrative Hearings argues that the department used the wrong criteria in weighing the offers of McGraw-Hill and Houghton Mifflin Harcourt in the final round of bid consideration.
The agency first issued an "invitation to negotiate" for the contract — meant to produce testing items and a platform for testing across an array of subjects, from kindergarten math to high-school history — in April. A ten-member committee whittled down the initial list of offers to five companies: McGraw-Hill; Houghton Mifflin Harcourt and three others.
After that, those bidding on the contract were allowed to make a "best and final offer" — but McGraw-Hill says the panel erred once it had narrowed down those offers to McGraw-Hill and Houghton Mifflin Harcourt. Particularly, the company disagrees with the department's contention that the offer from Houghton Mifflin Harcourt was the lower of the two bids.
The dispute stems in part from whether the company that won the contract would be able to use the test items in other places, and whether Houghton Mifflin Harcourt should have been able to assume that tens of thousands of its test items would be produced by Florida educators before it actually had an arrangement with those teachers to help develop the questions.
If the bids were compared properly, McGraw-Hill said, the Houghton Mifflin Harcourt bid of $36.7 million would have been almost $3.5 million more than the McGraw-Hill offering.
McGraw-Hill says the error helped its competitor snag the contract. The company is still poring over what it called a "voluminous" open-records request and says it hasn't found the votes of the members of the DOE team that assessed the contracts.
But the company said the votes of those who attended the meeting by telephone were known to the public, and one of the members switched his vote from McGraw-Hill to Houghton Mifflin Harcourt after a discussion that included what McGraw-Hill regards as a flawed comparison between the two offers.
"The dissemination of inaccurate information between round 1 and round 2 resulted in a decision that was clearly erroneous, arbitrary and capricious," the filing said.
The company asked that the contract either be awarded to the McGraw-Hill subsidiary or that the DOE start over with the procurement process.
A spokeswoman for the department said it didn't comment on pending litigation, including bid protests.
–Brandon Larrabee, News Service of Florida