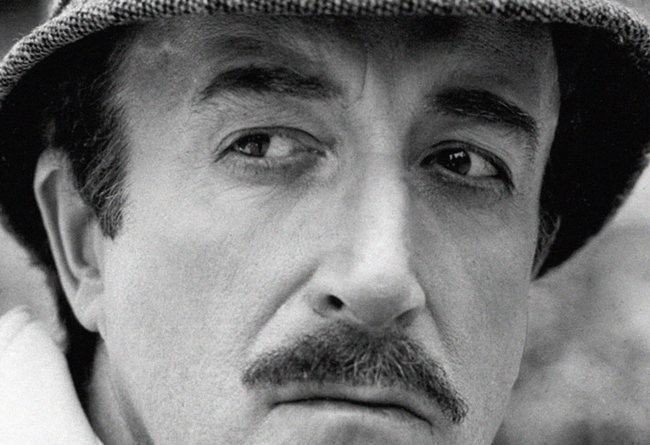 Allen Kay has come up with many catchy ad slogans through his agency, Korey Kay & Partners. Among them: "Obsessed with shoes." "More Experience Than Our Name Suggests" (that one for Virgin Atlantic Airways). "A 2 Ounce Kick in the Butt" (for Everlast's energy product).
And this, which he wrote on a 3-by-5 inch card as he sat in his 5th Avenue office in Manhattan, the day after the attacks of 9/11: "If You See Something, Say Something." New York City's Metropolitan Transit Authority, which runs the city's buses and subways, adopted the slogan in 2003.
"It has since become a global phenomenon — the homeland security equivalent of the 'Just Do It' Nike advertisement — and has appeared in public transportation systems in Oregon, Texas, Florida, Australia and Canada, among others," The Times reported last year. The program also gained the support of businesses like Wal-Mart and organizations including the NBA, NFL and the NCAA. "Locally, the phrase captured, with six simple words and one comma, the security consciousness and dread of the times, the 'I ♥ NY' of post-9/11 New York City."
On Thursday, Gov. Rick Scott announced that Florida was formally joining the "If You See Something, Say Something Campaign."
Citing the 10th anniversary of the Sept. 11 terrorist attacks that prompted a new level of domestic security, Scott announced Florida's participation in a growing network that lets callers use a statewide toll-free telephone number to report suspicious activity.
Joined by Florida Department of Law Enforcement Commissioner Gerald Bailey and U.S. Department of Homeland Security assistant secretary Betsy Markey, Scott said tips received through the hotline – 1-855-FLA-SAFE (1-855-352-7233) – would be processed and evaluated by the Florida Fusion Center, a 24-hour watch desk at FDLE.
"Today we encourage Floridians and visitors to stay aware and alert, and to contact authorities when you witness something you know is out of place," Scott said.
Bailey announced the program would be promoted by a series of television ads and on billboard space donated by the Florida Outdoor Advertising Association until mid September.
But Thursday's announcement drew criticism from Howard Simon, the executive director of the American Civil Liberties Union of Florida, who said the program will inevitably result in profiling and spurious tips.
"People should report criminal activity but encouraging Floridians to spy on our neighbors and report on their activities – even activities which may be normal and routine – is not a reliable law enforcement technique," Simon said in a statement. "Instead of turning up actual, reliable tips, this blunt approach pits neighbor against neighbor and citizen against citizen and increases suspicion and mistrust rather than building cooperation and understanding. These 'turn in your neighbor' programs produce unreliable information and are little more than a government sponsored invitation to view everyone as a potential criminal and act on racial and ethnic stereotypes.
There is ample precedent for Simon's fears, precisely through the "If You See Something" campaign.
In 2007, for example, Kay's agency followed up with a new series of ads, with this tagline, written in capital letters and plastered all over subways and buses in New York: "LAST YEAR 1,944 NEW YORKERS SAW SOMETHING AND SAID SOMETHING."
Obviously, New Yorkers didn't prevent 1,944 terrorist attacks in 2007. The city had no terrorist attack, nor did it report the possibility of a terrorist attack, nor did it report the arrest of individuals plotting a terrorist attack. So what did those 1,944 reports refer to? The Metropolitan Transportation Authority never explained what the calls were about, how the number was derived, and what, if anything, was ever prevented. Someone's Islamic veil could be someone else's suspicion, for example, though that would be a typical case of profiling.
"By unveiling this new program in the lead up to the anniversary of 9/11," Simon continued, "the Governor and others don't have to say what they really mean – that Floridians should keep an eye on people who look, act, speak or worship differently. By encouraging that kind of behavior the Governor is once again acting on disproven negative stereotypes that don't enhance our security."
Bailey rejected that.
"When it comes to suspicious activity, it's not a particular type of person you're going to be looking for, but behavior," Bailey said.
Such behavior might include people dressing up like law enforcement officials, trying to obtain official credentials or gain access to secure sites, Bailey said. Several states including Minnesota, New Jersey and Colorado have already set up similar programs. Other participating groups include Amtrak, the Mall of America in Minnesota and the aviation industry.
"This campaign will be designed around and emphasize behavior, from the very beginning," Bailey said.
FBI statistics also support Simon's fear. The Times obtained FBI data under the Freedom of Information Act that shed light on how often the federal policing agency launched a certain kind of investigation–and how, just as often, it came up empty. "Data from a recent two-year period showed that the bureau opened 82,325 assessments of people and groups in search for signs of wrongdoing. Agents closed out most of the assessments, the lowest-level of F.B.I. investigation, without finding information that justified a more intensive inquiry," the paper reported on April 23. "Separately, the bureau also initiated 1,819 assessments during the period to identify any possible threats within particular geographic districts. That activity ranged from looking for the presence of particular organizations, like gangs or terrorist groups with definable characteristics, to evaluating other potential vulnerabilities, like a university with classified research and many foreign students."
The period covered March 2009 to March 2011. Agents opened 42,888 assessments of people or groups to see whether they were terrorists or spies, and 39,437 assessments of people or groups were initiated to see whether they were engaged in ordinary crime.
The FBI retains records–or dossiers–on people it investigates even when the inquiry yields no cause to go further.
The same day as the Times article appeared, the Associated Press reported that "since the Sept. 11 terrorist attacks, the New York Police Department has become one of the nation's most aggressive domestic intelligence agencies, targeting ethnic communities in ways that would run afoul of civil liberties rules if practiced by the federal government, an Associated Press investigation has found. These operations have benefited from unprecedented help from the CIA, a partnership that has blurred the line between foreign and domestic spying.
"The department has dispatched undercover officers, known as "rakers," into minority neighborhoods as part of a human mapping program, according to officials directly involved in the program. They've monitored daily life in bookstores, bars, cafes and nightclubs. Police have also used informants, known as "mosque crawlers," to monitor sermons, even when there's no evidence of wrongdoing."
–FlaglerLive and the News Service of Florida