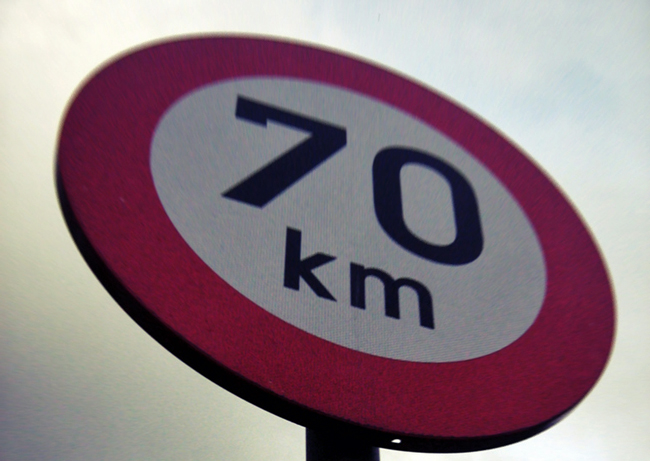 A bill that could result in speed limits reaching 75 mph on some Florida roads was steered around opposition from the auto-club AAA on Tuesday as the measure made its first House appearance.
The House Transportation & Highway Safety Subcommittee voted 13-1 to support the measure (HB 761), which would direct the state Department of Transportation to determine the safe minimum and maximum speed limits on all divided highways that have least four lanes.
Senate Transportation Chairman Jeff Brandes, R-St. Petersburg, who along with Sen. Jeff Clemens, D-Lake Worth, is sponsoring the Senate companion (SB 392), told the panel that the bill doesn't raise the posted limits but gives engineers from the state agency more leeway in setting speeds.
"In certain areas of the state it will better reflect how drivers are actually using the roads, and therefore make it safer because you won't have the variability between minimum speeds and maximum speeds," Brandes said.
However, Lee Moffitt lobbying on behalf of AAA Auto Club South, said the proposal will result in more accidents if Florida joins Maine to become the only state east of the Mississippi River with speed limits higher than 70 mph.
"We urge you to consider the safety of Florida's citizens and the millions of tourists that plow in to our state every year," Moffitt said.
Moffitt pointed to a National Highway Traffic Safety Administration study that found nearly a third of all motor vehicle fatalities in 2012 were speed-related, and states with higher speed limits exceeded the national average.
"With our current speed limits, Florida's roadways are safer than those states that have increased their speed limits," Moffitt said. "You know congestion is a huge problem on Florida's highways and many drivers in this congestion are driving too closely. … If you drive faster it increases the time you need to stop and makes the conditions for an accident even greater."
Rep. Irv Slosberg, a Boca Raton Democrat who cast the lone vote against the bill, said with the limit posted at 75 mph, motorists will push speeds to 80 mph and higher.
"Is this bill going to make our roads safer? I don't think so," Slosberg said.
But Rep. Keith Perry, R-Gainesville, said vehicles are designed safer now than when the speed limit was increased to 70 mph.
"I'm trusting DOT would be an entity we can all hopefully have faith in to objectively make a good decision," Perry said.
Florida's highways have had a 70 mph maximum since 1996, the last time the speed limit was reviewed
The House bill has only one more scheduled stop — the Economic Affairs Committee — before reaching the House floor.
The Senate version, which has already been approved by Brandes' committee, is scheduled to appear Wednesday at the Senate Community Affairs Committee.
–Jim Turner, News Service of Florida