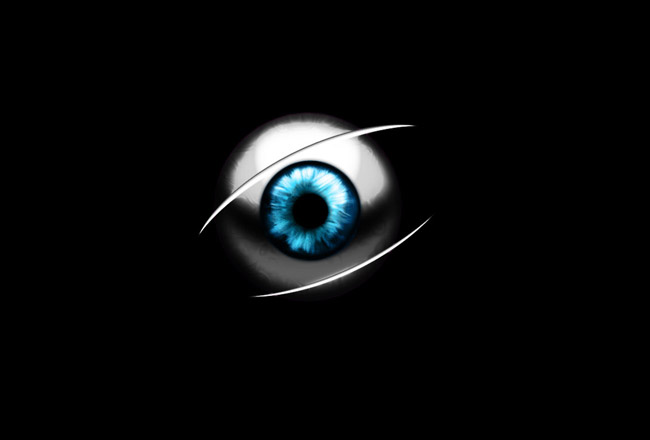 Florida senators Tuesday filed a package of bills that Senate President Don Gaetz said would make the state "scorched earth" for sexually violent predators and become a centerpiece of the 2014 legislative session.
His language echoed lawmakers' outrage after the South Florida Sun Sentinel reported in August that nearly 600 sexual predators had been released only to be convicted of new sex offenses — including more than 460 child molestations, 121 rapes and 14 murders.
"Over the last several months, we watched in disbelief and disgust as news accounts detailed stories of sexually violent predators slipping through the cracks of our criminal justice and civil commitment system and committing unthinkable repeat offenses against Florida's most vulnerable children," Gaetz, R-Niceville, wrote to senators as the four bills were filed.
The bills would "widen the net" to apprehend, punish and monitor sexually violent predators, in the words of Sen. Denise Grimsley, one of the Senate committee leaders from both parties sponsoring the measures.
"It really is a bipartisan effort," said Duval County Sheriff John Rutherford, whose jurisdiction was rocked in June by the high-profile murder of eight-year-old Cherish Perrywinkle.
And by all accounts, the Senate and House are speeding toward a comprehensive effort in both chambers.
"If we have the strongest laws in place in the country to identify the worst of the worst, I think we can reduce the number of these offenses," said House Criminal Justice Chairman Matt Gaetz, a Fort Walton Beach Republican who is the son of the Senate president. "And most importantly, we won't have to go and say to the parents of a child victim that we had the person in our custody, but we let them go and they harmed again."
The measures follow a series of legislative hearings after the Sun Sentinel reported that the commitment of sexually violent predators under the state's Jimmy Ryce Act had slowed to a crawl.
By the terms of the Jimmy Ryce Act — named for a 9-year-old Miami-Dade County boy who was raped and murdered in 1995 — the Department of Children and Families evaluates sex offenders before their releases from prison. Those considered most likely to attack again aren't necessarily released after completing their prison sentences, but may be screened, evaluated and confined at the Florida Civil Commitment Center in Arcadia until they aren't considered dangers to the community.
Lawmakers heard from an array of experts that those precautions weren't enough.
"We have said for many years that leopards don't change their spots and tigers don't change their stripes," said Polk County Sheriff Grady Judd, president of the Florida Sheriffs Association. "These sexual predators — these deviants — will continue to offend and target our children whenever they're not incarcerated."
For instance, Rutherford told lawmakers his officers had spoken with Donald Smith — now charged with kidnapping, raping and strangling Perrywinkle — on the very day of her murder. Smith was released from jail as a sex offender 21 days before Perrywinkle's death.
One of the bills, by a Jacksonville-area lawmaker, would close several of the loopholes in that case.
SB 526 by Sen. Rob Bradley, a Fleming Island Republican and chairman of the Senate Civil and Criminal Justice Appropriations Subcommittee, would increase the length of sentences for certain adult-on-minor sexual offenses formerly classified as lewd and lascivious. It would ban gain-time for people who commit certain sexual offenses and require courts to order community supervision after release from prison for those convicted of certain offenses.
Rutherford pointed to another portion of Bradley's bill, which deals with the post-release supervision of sexual predators in DCF custody as part of the civil commitment process. Currently, those offenders participate in civil commitment and community supervision simultaneously. But the bill would require them to be under community supervision after their release from civil commitment.
"When they get out under supervision, that actually allows us more oversight of this individual's life when they first get out because they're still under probation at that time," Rutherford said. "Now, they may do all of their probation time under civil commitment where they're not in the community being tempted. And when they get out, their community supervision has already expired, and so there's no community oversight during the most vulnerable time for them to re-offend, which is when they first get out."
The other measures include:
— SB 528 by Sen. Greg Evers, a Baker Republican and chairman of the Senate Criminal Justice Committee. It would require registered sexual predators to report their vehicle information, Internet identifiers, palm prints, passports, professional licenses, immigration status and volunteer work at higher-education institutions.
Rutherford pointed out that Smith didn't own a vehicle, but had access to his mother's van, "which he used in the commission of that heinous crime," but Evers' bill would close that loophole as well.
— SB 522 by Grimsley, a Sebring Republican and chairwoman of the Senate Health and Human Services Appropriations Subcommittee. It would require sheriffs to refer prisoners serving sentences in county jails for civil commitment if they are registered sexual offenders or predators and have committed sexually violent offenses. It also would add a state attorney, law enforcement officer and victim's advocate as advisory members to the multidisciplinary team that evaluates offenders considered for civil confinement.
"Her bill is going to allow us to be part of that decision-making process," Rutherford said.
— SB 524 by Sen. Eleanor Sobel, a Hollywood Democrat and chairwoman of the Senate Children, Families and Elder Affairs Committee. It would require that offenders be defined as sexually violent predators and be subject to civil confinement after a finding by two or more members of a multidisciplinary team. It would require higher-education institutions to tell students about a sexual predator's presence on campus.
–Margie Menzel, News Service of Florida