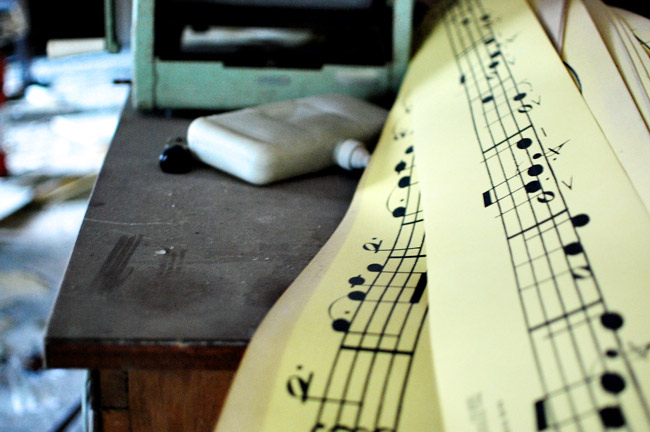 By Katie Hansen
The across-the-board federal budget cuts, known as sequestration, will slow our economic recovery and cost upwards of a million jobs nationally. But here in Florida, the sequestration knife cuts especially deep, particularly in the already underfunded field of public education.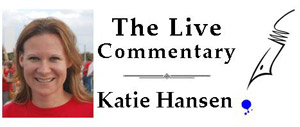 Even before sequestration, education spending in this country was set to decline to its lowest levels on record. Now as a result of the automatic sequester cuts, education funding will be slashed by $3 billion nationwide, 7.4 million students could lose essential services and up to 50,000 educators could lose their jobs. Florida will lose an estimated $54.5 million in funding for primary and secondary education alone.
These aren't thoughtful budget cuts designed to eliminate government inefficiency. Expect to see real consequences for Florida's students, teachers, schools and our economy.
The White House estimates that in Florida alone, more than 1,100 teacher and support staff jobs are at risk. Approximately 95,000 fewer students will be served and 130 fewer schools will receive funding. Florida will lose an estimated $31.1 million in funds for 380 teachers, support staff and other personnel who help children with disabilities. An estimated 6,200 fewer low income students in Florida will receive aid to help them finance the costs of college and around 1,700 fewer students will get work-study jobs that help them pay for college. Head Start and Early Head Start services will be eliminated for 2,700 children in Florida, reducing access to critical early education.
To put these draconian cuts into a real-life context, expect schools to have fewer teachers and support professionals. Tutors will become less available for struggling students. Schools may be unable to buy updated instructional materials. Pre-school programs will be less robust or cut back altogether. Students with working parents may lose their afterschool programs, and students dealing with personal or mental health issues may lose counselors. Fall ill at school? Don't expect a school nurse to be available.
The impact of sequestration cuts on Florida's economy will ripple far beyond teachers, students and their families. A 2012 George Mason University study estimated that Florida could lose around 42,000 defense jobs from sequestration cuts alone. Cuts to critical health programs like Medicaid and Medicare will hit Florida especially hard, and preventative health programs will be slashed, curbing patient access to everything from cancer screenings to flu vaccinations. State lawmakers including Senate President Don Gaetz have warned that sequestration cuts will take a big toll on the state budget as well.
Since the start of fiscal year 2011, Congress and the President have enacted numerous pieces of legislation that reduce current and future budget deficits — especially the Budget Control Act of 2011 and the American Taxpayer Relief Act of 2012. Total deficit reduction so far has totaled $2.4 trillion, with most of that coming from spending cuts. Meanwhile, the tax code is rife with special breaks that disproportionately benefit high-income households and corporations. Moreover, the current approach where government lurches from economic crisis to crisis creates uncertainty and is further stifling our still struggling economy.
Simply put, Washington lawmakers should not balance the budget on the backs of students, teachers and low- and moderate-income Americans while our tax code is rife with loopholes and special breaks that benefit the wealthiest households and large corporations.

Katie Hansen, a teacher at Indian Trails Middle School, is president of the Flagler County Educators Association. Reach her by email here.