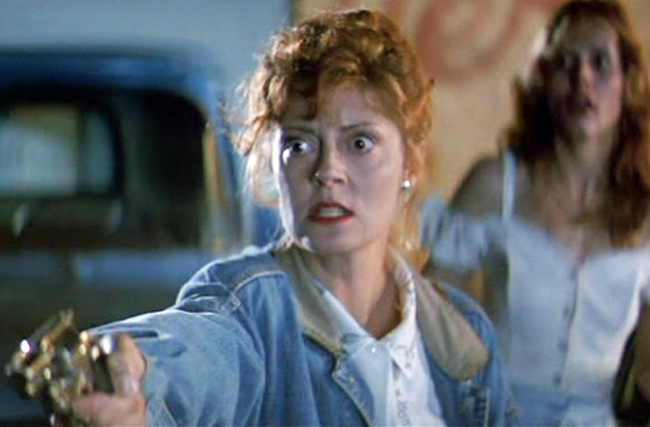 A bill filed Thursday by a Polk County lawmaker is intended to address what he called "the negative, unintended consequences" of Florida's 10-20-Life sentencing law by granting immunity to people who fire warning shots to protect themselves and others.
It's the second time Rep. Neil Combee, R-Polk City, has filed the measure (HB 89), which he calls the "Defense of Life, Home, and Property Act," and which died in committee during the 2013 legislative session.
The new bill was filed on the same day that the 1st District Court of Appeal ordered a new trial for Marissa Alexander, a Jacksonville woman sentenced to a mandatory 20 years in prison for a shot fired during a domestic dispute in her home.
Under the 10-20-Life law, possession of a firearm while committing certain felonies is punishable by at least 10 years in prison, while discharging a firearm while committing those felonies is punishable by at least a 20-year sentence. Hurting or killing someone in those circumstances requires 25 years to life in prison.
Combee said his measure was inspired by Alexander's case.
"Nobody was hurt, yet she's facing 20 years behind bars," he said. "There's other people that do all kinds of damage to others and don't get sentences like that."
The bill is backed by House Judiciary Chairman Dennis Baxley, R-Ocala, who was a co-sponsor last year and said Friday he'd probably do so again.
"I'm very hesitant to change anything in 10-20-Life," Baxley said. "Except that I've run into this more than once, where constituents have gotten into this narrow space where they were trying truly to avoid a conflict by a warning shot, and instead, wound up charged and having to plead to a felony of lesser degree to avoid a prison sentence because they just were afraid to face a jury."
The bill also is backed by the National Rifle Association, according to NRA lobbyist Marion Hammer, who said that if Alexander had shot her husband, she probably would have been immune from prosecution under Florida's "stand your ground" self-defense law.
"In firing a warning shot — that didn't harm anyone — you should not end up in jail for 20 years," Hammer said. "That is not what self-defense is all about, and that is not what our criminal justice system should be about. That's not justice."
Alexander turned down a three-year plea deal offered by State Attorney Angela Corey's office. When a jury found her guilty, Circuit Judge James Daniel said he had no choice under state law but to give her 20 years.
The appeals court ruled Thursday that Daniel's jury instructions were wrong, and it ordered a new trial for Alexander.
Combee said that since filing the original bill, he'd learned of other cases where Floridians received 20-year sentences for firing warning shots.
For instance, Ronald Thompson, a disabled veteran, was sentenced in 2010 to serve 20 years for firing a gun in a dispute with four young men the year before. The case involved an elderly neighbor who tried to bar her grandson and three friends from her home — whereupon, Thompson claimed, he fired two shots in the ground to scare them off.
No one was injured, but Thompson was charged with four counts of aggravated assault, and Corey's office offered a three-year plea bargain, which Thompson refused. He was found guilty, but Judge John Skinner refused to impose the 20-year sentence, opting instead for three years. Corey's office appealed, and an appellate court imposed the 20-year mandatory minimum. Thompson served nearly three years, then sought a new trial because he alleged his original defense attorney made mistakes.
According to Greg Newburn, Florida project director of Families Against Mandatory Minimums, Thompson is out of prison and awaiting a new trial.
"I was thrilled to see Rep. Combee take the lead on filing that bill," Newburn said. "Citing Marissa Alexander and Ron Thompson as cautionary tales is exactly right…No one ever thought that 10-20-Life would be used to put law-abiding citizens who act in self-defense behind bars for 20 years."
Despite the bill's support, however, it could face a major obstacle. Last session it was opposed by Polk County Sheriff Grady Judd, a friend of Combee's, on the grounds that 10-20-Life was too effective to be altered.
A spokeswoman for the Florida Sheriffs Association, Nanette Schimpf, said the group had not yet taken a position on the new bill. Judd is the president of the sheriffs association.
"10-20-Life has done so many wonderful things to help us lower the crime rate," Baxley said. "So we have to be cautious, cautious, cautious with 10-20-Life. But there is this tiny niche, that in a self-defense situation it shouldn't be better that you shot the person in self-defense than that you shot a warning shot and tried to avoid the conflict."
–Margie Menzel, News Service of Florida