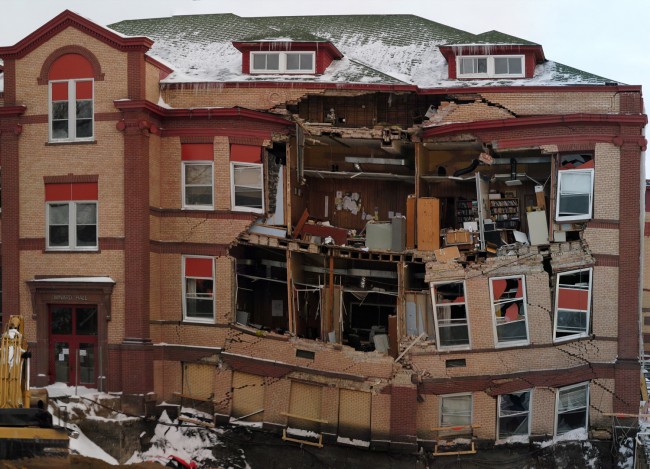 Looking to avoid another botched rollout of school grades this year, the State Board of Education on Tuesday asked Education Commissioner Tony Bennett to appoint a task force to examine the test scores used to calculate the grades.
The move comes just a few weeks before the grades are set to be released, and with superintendents warning that preliminary calculations already show a possible collapse in the grades for schools across the state.
"The resulting grades show nearly 10 times more 'F' elementary schools in our district," said Hillsborough County Superintendent MaryEllen Elia.
Educators suspect the grades are being complicated, at least in part, by a slew of changes to the state's testing regimen and standards. In addition to the increased standards, a provision put in place last year to keep school grades from dropping more than one letter is set to expire.
In all, there are 13 changes being made to the scores this year after 19 were approved by the state board last year, said Miami-Dade County Superintendent Alberto Carvalho, who along with Elia spoke to the board at its Tuesday meeting to push for change.
"When you put all of that together, I don't think anybody's taken the time to examine the implications of the simultaneous coming together of all these variables," Carvalho said.
While it was mentioned only in passing at the meeting, last year's mishandling of the release of state grades formed part of the backdrop for Tuesday's discussion.
Bennett's predecessor, Gerard Robinson, resigned in 2012 after less than a year on the job after the public-relations pounding the department took when FCAT scores collapsed, followed a few months later by a school grades mix-up.
The Florida Board of Education was forced to lower passing grades for the statewide writing tests last year after the passing rate plunged from 81 percent to 27 percent for fourth graders and showed similar drops in eighth and 10th grades.
Then, in July, the department had to reissue grades for 213 elementary and middle schools and nine school districts as part of a "continuous review process."
Within weeks, Robinson was gone, though he said the resignation was to allow him to spend more time with his family.
But Carvalho said that at least one problem had been repeated, saying the state had not done enough to prepare parents for the possibility of a widespread drop in grades as standards increased, and clarifying that students might be learning more even as the grades fell.
"Now we are but a couple weeks away from the release of letter grades," he said. "It's too late."
Bennett and board members are hoping that's not the case. The task force will include superintendents from different regions of the state as well as state officials who deal with the testing and accountability system. While no board meetings are scheduled before September, Chairman Gary Chartrand said one could be called if Bennett's group recommends changes.
"It may be late, but it's not too late," Chartrand said.
The task force is expected to be put together by sometime next week.
–Brandon Larrabee, News Service of Florida