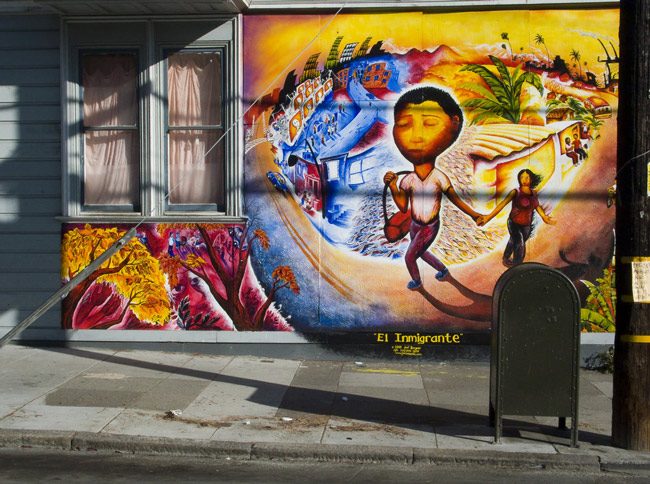 A controversial measure that would ban "sanctuary cities" in Florida stalled Tuesday in the Senate but is already playing a role in the 2018 gubernatorial campaign.
Sen. Aaron Bean, R-Fernandina Beach, tabled his proposed sanctuary-city ban (SB 308) as it was scheduled to be heard by the Senate Judiciary Committee. He faced bipartisan opposition to the measure aimed at requiring local governments to comply with federal immigration laws.
Bean acknowledged after the meeting that the current proposal would have been defeated, and he's still negotiating with some senators on issues such as the severity of penalties for governments that declare themselves sanctuaries from immigration enforcement.
"I'm still negotiating to see what we can do. … The makeup of that committee is a tough committee to get through sometimes," he said.
The House already has approved a similar measure (HB 9), which was a top priority of Speaker Richard Corcoran, a Land O' Lakes Republican who is widely expected to run for governor this year.
Corcoran on Monday released a campaign-style video that focuses on immigration enforcement. Democratic gubernatorial candidate Andrew Gillum, who is the Tallahassee mayor, criticized Corcoran on Tuesday for the video and for asking U.S. Department of Homeland Security Secretary Kirstjen Nielsen to investigate Gillum and St. Petersburg Mayor Rick Kriseman for sanctuary-city policies in their cities.
"I don't believe that there is any one of us who isn't fiercely in favor of keeping our communities safe," Gillum said during a news conference Tuesday outside Tallahassee City Hall. "But dog whistles like this (by Corcoran) don't keep us safe and I believe has an opposite effect of quite frankly keeping a criminal element in the dark and allowing crime in our communities to continue to perpetuate itself."
Corcoran, who requested the federal investigation on Jan. 17, said Monday that the ad from his political committee Watchdog PAC was intended to put pressure on backers of sanctuary cities.
"We've passed this bill out of the Florida House. We've sent it to the Florida Senate. Now we want to get as much grassroots support as we possibly can, to pass a bill that is common sense," he said. "It says simply this: If you are a criminal illegal, there will be no city or no part of this state that you will be able to hide out in and threaten the lives of Floridian citizens."
The 30-second video, titled "Preventable," excoriates sanctuary cities. Gillum called the ad "shameful" and said it should be pulled offline.
The video opens by alluding to the highly publicized 2015 killing of Kathryn Steinle in San Francisco. It depicts a bearded man in a hoodie pointing and firing a handgun at a woman walking the sidewalk of a suburban community.
A voice-over by Corcoran says, "A young woman, gunned down by an illegal immigrant who should've been deported but was protected by a sanctuary city."
The video than fades to Corcoran who continues: "Incredibly, some Tallahassee politicians want to make Florida a sanctuary state."
A jury last month found Jose Ines Garcia Zanate not guilty of second-degree murder in Steinle's death. Garcia Zanate said he found the gun on the pier and that it accidentally went off. Authorities confirmed the bullet ricocheted off the ground before striking Steinle.
Corcoran, who is expected to announce his gubernatorial intentions after the legislative session ends in March, dismissed the notion that the ad was tied to Monday's formal campaign kickoff of Republican gubernatorial candidate Ron DeSantis, a U.S. House member who has drawn praise from President Donald Trump.
"All of the stuff that we are doing up here in Tallahassee is going to be an issue, to the extent that we make that decision (to run for governor)," Corcoran said. "We haven't made that yet. I've said all along that we'll make that decision when we get to March."
Bean's proposal — called the Rule of Law Adherence Act — would require local governments to comply with U.S. Immigration and Customs Enforcement detention requests and to repeal sanctuary policies. The proposal is nearly identical to what the House approved in a 71-35 vote on Jan. 12.
Bean said the measure "defines what exactly cooperation means and what sanctuary practices mean."
"It does not mean requiring local law enforcement to go on immigration raids," Bean said. "It does not mean the harassment of law-abiding citizens. And it does not mean the pursuing of individuals in our colleges and universities."
–Jim Turner with Tom Urban, News Service of Florida