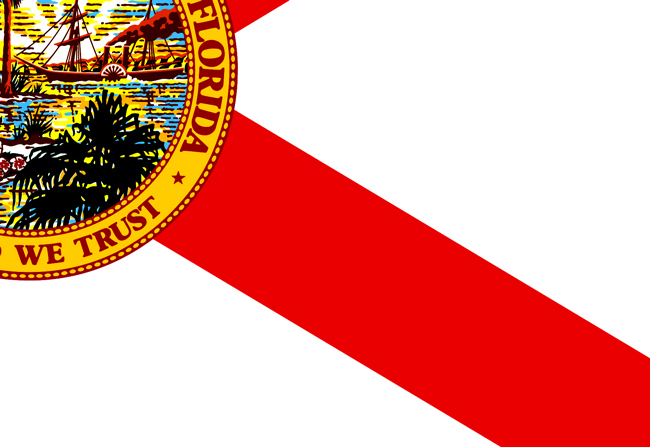 Last Updated: 12:40 p.m.
The Florida Legislature's Revenue Estimating Conference, on whose forecast lawmakers base their budget priorities and policies, revealed another bleak projection for state revenue this year and next in a meeting today. Revenue is projected to fall between $857 million and $1.2 billion in the coming year, depending on which calculations are approved. And in the 2013-14 year, revenue is projected to fall an additional $1.5 billion, for a total deficit of around $2.5 billion over the next two years.
The forecast is bad news for public employees, including teachers, and state support programs such as Medicaid, the insurance benefit for the poor, as lawmakers have reflexively targeted those sectors for cuts while refusing to talk tax increases. Gov. Rick Scott continues to rule out tax increases to mitigate the loss in revenue.
"We are going to have to go through — tighten our belts, again — and look at how we spend our money," Scott said during an appearance on the Bob Harden radio show last week. At the time, Scott was expecting a $2 billion deficit, contradicting his own projection, while campaigning and early in his tenure as governor, of a $1 billion surplus by now.
Last year, the Florida Independent reports, Florida "cut millions from public programs that provided services to low-income families. Health services for women and children took a big hit this past year, in particular. Healthy Start, an organization that provides high-quality prenatal care services for at-risk mothers and health care services for children in Florida, lost millions in funding. The state's health departments also suffered big cuts this year. Funds were also cut from a community health center that provided health services to at-risk seasonal farmworkers in Apopka."
The Revenue Estimating Conference is still meeting in Tallahassee as of this writing.
Adam Shamey, an analyst with the Legislative Office of Economic and Demographic Research and a member of the estimating conference, put the probability of another recession at 40 percent. He said income growth projections have been downgraded from last year's.
"We're looking at much slower income growth here, all the variables that tend to influence general consumer spending," Mike Duckett, analyst with the governor's Office of Policy and Budget, said, "are all basically weaker." He added: "Job growth is considerably weaker. We're expecting less than 1 percent this year and not too much better next year before it picks up."
Consumer confidence is very weak, which doesn't bode well for the near future, he said.
"Tourism is probably if you want to call it that, a sort of a bright spot." Tourism is expected to grow by 2.7 percent this year, but slowing down to 2 percent next year. "The overall political, domestic, international environment also doesn't bode well," Duckett said.
On Monday, the conference unveiled other unencouraging findings on jobs and the economy. The job market, the conference said, "will take a long time to recover–about 838,100 jobs have been lost since the most recent peak. Rehiring, while necessary, will not be enough."
The hole is steeper than it looks, state forecasters are warning, because Florida's prime working-age population (aged 25-54) is projected add about 910 people per month, so it would take the creation of 1 million jobs just to return to the same percentage of the total working population at peak time.
Fiscal $142 million in total liability, and $125 million in general revenue.
This is a developing story.