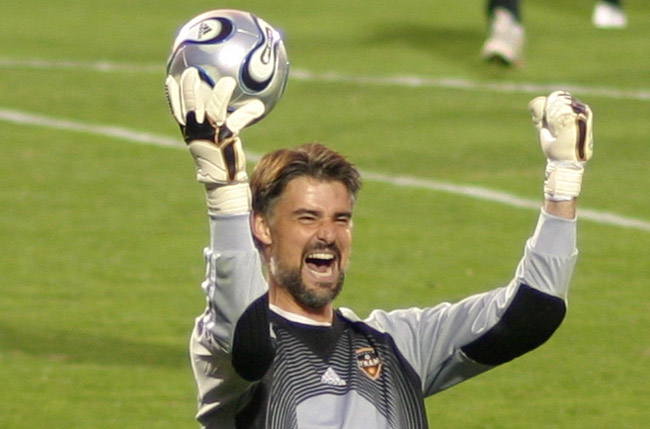 Up to two Major League Soccer franchises would be eligible for subsidies given to other pro sports teams in Florida under a bill filed in the Legislature, a nod to Orlando's bid to bring an MLS team to the area.
MLS has made it clear that it wants a franchise in the southeastern United States – particularly Florida. League Commissioner Don Garber said in November that Orlando is among the cities at the top of the list – if the question of a home stadium for a team could be worked out. A lower-division club, Orlando City, and its owner Phil Rawlins, are trying to elevate the club to the sport's top U.S. league.
A measure (SB 358) filed earlier this month by Sen. David Simmons, R-Maitland, would add MLS to the list of leagues in which franchises are eligible for a $166,667 monthly subsidy from the state. Currently, NBA, NFL, Major League Baseball and National Hockey League teams are eligible for the payments. Simmons' bill says two facility certifications for new MLS franchises should be reserved.
The help for a future Orlando soccer team comes in addition to a request by the Miami Dolphins NFL team for help with stadium renovations, and the speaker of the House said Wednesday that he expects other bills to be filed to provide help for renovations to an auto racing facility and for the Jacksonville Jaguars to make renovations at EverBank Field.
While the money in the Simmons bill isn't specifically tied to stadium construction, it could help the Orlando team's bid to join MLS. Team officials have said they want to build a soccer-specific stadium in central Florida to bolster the bid, and how that would be paid for isn't clear.
The Miami Dolphins have also said they plan to ask the Legislature to provide the team with a $3 million-a-year tax rebate on sales of merchandise to fund a renovation of the team's suburban Miami stadium. The team also wants lawmakers to let Miami-Dade County raise a tourist bed tax from 6 percent to 7 percent in some areas to help the team.
Speaker Will Weatherford said Wednesday that the House is expecting to hear from a few other sports facilities wanting money, and that Rep. Ritch Workman, R-Melbourne, the chairman of the House Finance and Tax Subcommittee will have a major role in evaluating the logic of providing such financial help when the economy is only just starting to sputter back to life.
"We hear rumors that there's also going to be a bill filed dealing with the Speedway, and them asking for us to partner with them to help with renovations, we hear there's going to be a bill filed dealing with the Jacksonville Jaguars stadium to help with renovations there," Weatherford said.
"They're all going to be sent to the same committee, which is F&T, and I hope that he will look at those very critically," said Weatherford, R-Wesley Chapel. "I don't have a personal position on those issues."
Senate President Don Gaetz, R-Niceville, said his position was essentially the same as Weatherford's.
Both leaders warned that the revenue picture, while much better than in the last couple years, isn't exactly one where lawmakers are looking to throw money around.
"Just because we've come out of the years the locusts have eaten, doesn't mean we're in the years of milk and honey," Gaetz said.
–David Royse, News Service of Florida