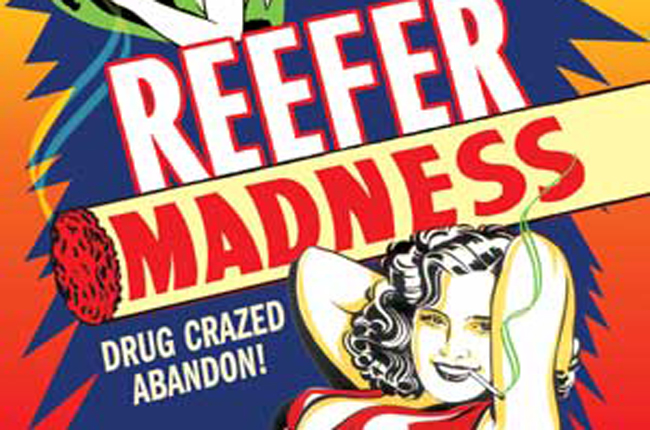 Opponents of a proposed constitutional amendment that would legalize medical marijuana launched the "Don't Let Florida Go to Pot" campaign Tuesday, warning that passing the measure would lead to widespread abuse.
"It's a wolf in sheep's clothing," said Polk County Sheriff Grady Judd, president of the Florida Sheriffs Association. "It's wrought with loopholes. It's very cleverly written so that there can be use and abuse."
Judd and other members of the group said they want to educate voters about the dangers of the amendment, which they consider to be so loosely written that Floridians of all ages will be able to obtain marijuana if it passes in November.
"We are literally looking at an unleashing of a Wild, Wild West of potent marijuana products," said Calvina Faye, executive director of Drug Free America.
The same day, the Palm Coast City Council briefly discussed possibly drafting an ordinance that would impose restrictions on pot dispensaries' locations and manner of doing business, should Amendment 2 pass. Some Flagler County commissioners are circulating some documentation regarding other local governments' potential pre-emptive moves.
A ballot summary that voters will see when they go to the polls says, in part, the medical use of marijuana would be allowed for people with "debilitating diseases as determined by a licensed Florida physician." The more-detailed text of the amendment lists diseases such as cancer, glaucoma and HIV and also refers to "other conditions for which a physician believes that the medical use of marijuana would likely outweigh the potential health risks for a patient."
Judd said that given the example of states that have legalized medical marijuana, such as California, the "other conditions" in the amendment could include sleeplessness, stress, cramps and pain from a sore back or broken arm.
"If you just look at the history of what we've gone through with pill mills, you can imagine that it would be the same type of doctors making those recommendations," Faye said.
But Ben Pollara, campaign manager for United for Care, the group driving the amendment, said the anti-pot coalition's arguments were misleading.
"This is about getting relief to really sick and suffering people," Pollara said. "Our opponents look at the polls and see that Floridians probably support medical marijuana and are either split or opposed to the adult use of marijuana. And the way that they think they can win this campaign is by tricking people into believing this is about something other than what it really is, which is the medical use of marijuana."
The constitutional amendment requires approval from 60 percent of voters to pass, and polling has been inconsistent. A Quinnipiac University poll released in early May showed that 88 percent of Florida voters support allowing adults to legally use marijuana for medical purposes.
But Sarah Bascom, spokeswoman for the "Don't Let Florida Go to Pot" campaign, pointed to a poll out Tuesday that was conducted for The Miami Herald and El Nuevo Herald. It showed that roughly 54 percent of Miami-Dade County voters supported the medical marijuana measure — not enough for it to pass in November. And that was in a heavily Democratic county.
"It's completely at odds with what every poll has found on the topic in the last year and a half," Pollara said of the Miami-Dade poll. "I don't really think much of it."
The polls are inconsistent because they're changing, University of South Florida political science professor Susan MacManus said.
"I suspect some of them were fairly accurate at the time they were taken," she said. "But you've got to put them in the time frame of when they were asked and what's going on. … It makes a difference as to what kind of stories have been carried on television in what markets on the whole issue of marijuana in Colorado and groups coming out against it. The publicity, in other words, can really change people's minds on this issue."
MacManus said she thought the ballot measure could go either way.
A political committee that is helping fund opposition to the amendment raised $2.6 million in May, with $2.5 million coming from Republican super-donor and Las Vegas casino billionaire Sheldon Adelson. That committee, the Drug Free Florida Committee, had received $100,000 before May.
A spokesman for United for Care, the group backing the amendment, said it raised $195,359 in May, but details had not been posted on the state Division of Elections website late Tuesday afternoon.
–Margie Menzel, News Service of Florida