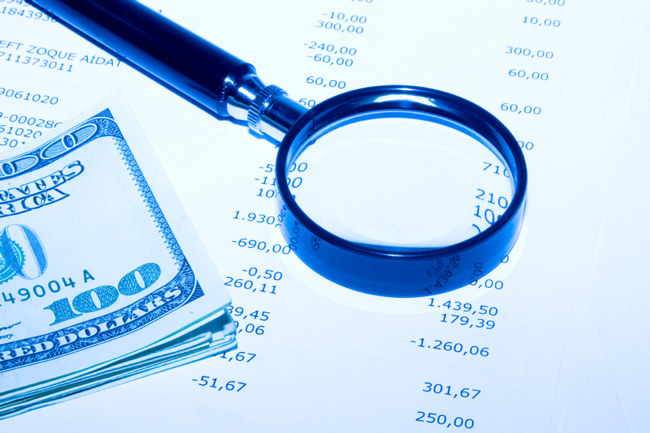 By John Kennedy
Health News Florida
A new state audit criticizing Florida's Medicaid program for shoddy oversight is raising heightened concerns about the role state officials play in fueling the runaway costs that have prompted calls to overhaul the health plan covering 2.7 million Floridians.
Medicaid payments from the state to hospitals, nursing homes, hospices and rural health clinics frequently relied on inaccurate rates and unsubstantiated claims, resulting in potentially millions of dollars in overpayments during the 2007-09 period reviewed by state auditors.
Even the state Agency for Health Care Administration's attempts to ride herd on these payments was flawed. A $1.8 million annual contract with a Jacksonville-based health-care auditing firm, First Coast Service Options, was issued without recommended competitive bidding, auditors found.

The firm has held the contract for at least three years and continued to raise its hourly rates while reducing the number of audits performed for the state, the report by the state's Auditor General's office said.
"It's pretty shocking," said Sen. Durell Peaden, R-Crestview, chairman of the Senate's Health and Human Services budget committee. "When you look at this, you don't know if you need Medicaid reform as much as a reform of the business practices that let this go on."
In the agency's response, AHCA officials acknowledged past payment problems and difficulties with getting health care providers to submit rates in a timely fashion. AHCA said it is also looking to impose fines on those that fail to submit the proper paperwork before seeking payments.
"The agency does not believe that the report concludes that oversight of billing is lax," said Tiffany Vause, an AHCA spokeswoman. "The agency makes every effort to collect the cost reports in a timely manner, diligently review and audit the reports and establish the rates. Late filed or amended cost reports may be necessary due to circumstances beyond the provider's control."
The report by Auditor General David Martin was released in late April, about the same time state lawmakers were considering a sweeping rewrite of the $19 billion Medicaid program.
The Senate wanted to expand a five-county Medicaid pilot program to 19 counties, drawing 250,000 low-income Floridians into managed care. The House would have expanded Medicaid managed care statewide over the next five years in a bid to rein-in program costs that now absorb a quarter of all state spending.
While the House and Senate failed to reach a consensus on revamping Medicaid, the effort proved an enduring subplot in the session and is expected to re-emerge next year when an even tougher budget prods lawmakers to rein-in state spending across many areas.
Fallout from the state's troubled efforts to combat Medicaid fraud also nearly cost AHCA Secretary Tom Arnold his job, with the Senate waiting until the session's final day to confirm his appointment last fall by Gov. Charlie Crist.
During part of the period reviewed by auditors, Arnold was AHCA chief-of-staff under then-agency head Holly Benson, now a Republican candidate for attorney general. In her campaign, Benson has touted her Medicaid fraud-fighting and ability to "reduce the regulatory burden for providers and consumers."
Benson said the billing problems cited by auditors were relatively small – and occurred during a time period when Medicaid switched fiscal agents. Technology giant Electronic Data Systems (EDS) took over the state contract from Affiliated Computer Services, Inc., (ACS) and the state upgraded a 20-year-old computer system.
"We were going through a transition," Benson said. "If you put this in context, I think the department did pretty well."
Vause, the AHCA spokeswoman, added, "Many of the issues identified have been resolved and others are being addressed."
The AHCA audit, anchored on procedural failings within the Medicaid program, does not calculate the amount of dollars that may have been misspent. But in examining a small sample of hospitals, hospices and rural health clinics, auditors pointed out that bills were often paid using inaccurate rates and "resulted in overpayments for some claims."
Nineteen nursing homes were paid $40.6 million during the 2008-09 year without the facilities submitting actual cost data, auditors found, prompting AHCA to make payments based on its own estimates. "The agency is unable to ensure that nursing homes were paid the amounts legally authorized by law," according to the audit.
House Health Care budget chair Denise Grimsley, R-Lake Placid, who helped craft the House's Medicaid overhaul, acknowledged that the small sample size of health care providers used for the audit made it difficult to make "generalizations about the program." There are more than 80,000 Medicaid service providers statewide.
But Grimsley added the audit, "supports what I have said many times and that is: Florida's Medicaid program is complex and largely unmanageable; AHCA's resources for operating a program of this size and complexity are very limited; and legislatively-authorized policies for buy-backs and other adjustments to rates further complicate the rate setting process."
She said the findings, "support a fundamental redesign of the system."