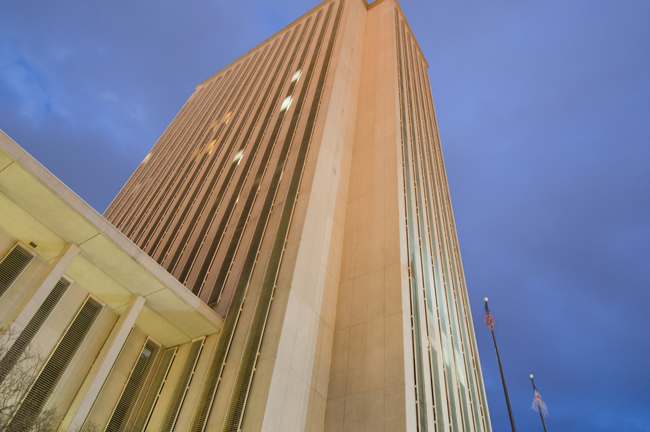 Bolstered by huge paydays from some clients, at least six lobbying firms collected $1 million or more in legislative lobbying fees between April 1 and June 30, newly filed reports show.
The reports do not detail the exact amounts of money the firms earned. But in some cases, clients paid them six-figure fees during the quarter — and in many cases they received $50,000 or more from clients.
As an example, the lobbying firm Southern Strategy Group–the firm former Flagler County Commissioner Milissa Holland now works for–reported receiving $104,000 from Blue Cross and Blue Shield of Florida (and another $35,000 from an affiliate of Blue Cross and Blue Shield), and $68,000 from Mosaic Fertilizer, both of which have major interests in the Legislature. Other big clients for Southern Strategy include American Managed Care LLC ($60,000), the Miccosukee Tribe ($100,000), the Speedway in Daytona ($60,000), American Traffic Solutions, which runs Palm Coast's red-light cameras in conjunction with the city's government ($50,000), Amtrak ($60,000), and the City of Orlando ($90,000). See the full list and amounts below.
Palm Coast's lobbyist is Pennington Moore Wilkinson Bell, a $20,000 contract. Flagler County contracts with Florida Lobby Associates for the same amount, and with Gentry & Associates for $5,000.
A firm headed by prominent lobbyist Ronald Book reported earning $100,000 from the Florida High School Athletic Association and $75,000 from the car dealer Auto Nation, the records show. Lawmakers this year considered — and ultimately killed — a controversial bill that targeted the athletic association for major changes.
As another example, the firm Tsamoutales Strategies reported earning $400,000 from Honeywell International, $162,000 from Harris Corp. and $87,000 from International Speedway Corp., which runs NASCAR tracks including Daytona International Speedway.
Along with Southern Strategy, Book and Tsamoutales Strategies, the firms Ballard Partners, Capital City Consulting and GrayRobinson PA also had reported as of mid-afternoon Thursday that they hauled in $1 million or more from legislative lobbying during the quarter. The reports were due Thursday, though it was not immediately clear how many remained to be added to a state website.
State law requires lobbying firms to file the reports that give at least a broad picture of how much money they make — and who is paying them. The firms also have to file reports providing information about how much they earn for lobbying the executive branch.
The totals are inexact because firms report payments from clients in ranges — $1 to $9,999; $10,000 to $19,999; $20,000 to $29,999; $30,000 to $39,999; and $40,000 to $49,999. They are required to report more-specific amounts when the payments are $50,000 or more.
Regardless, the reports make clear that businesses, governmental agencies and other groups are spending millions of dollars on lobbyists to try to influence the Legislature. In addition to the six firms that hit the $1 million mark, at least 11 others earned between $500,000 and $999,999 during the quarter. At least 19 more earned between $250,000 and $499,999.
–News Service of Florida and FlaglerLive