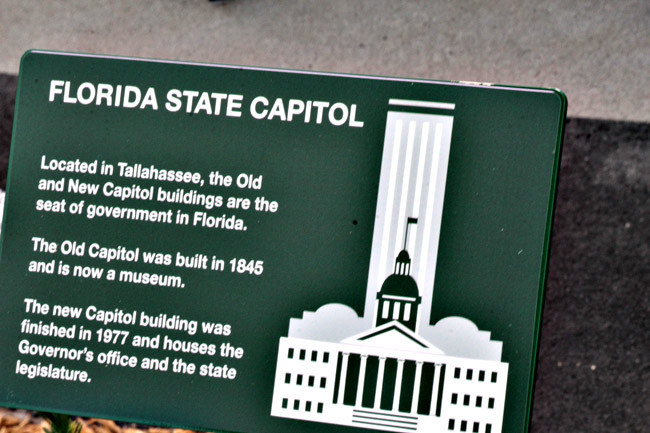 Lists of some prominent bills that passed and failed in the legislative session:
WINNERS
Bills that passed:
HEALTH
-HB 227, creating the Statewide Task Force on Prescription Drug Abuse and Newborns to study neo-natal withdrawal syndrome.
-HB 364, requiring blood establishments to comply with certain business practices and disclose specified information on the Internet.
-HB 509, letting pharmacists give vaccinations for pneumonia and shingles.
-HB 1001, giving the attorney general more power to go after timeshare fraudsters.
-HB 1263, making changes at the Department of Health, and closing the A.G Holley tuberculosis hospital.
-SB 1502, HB 1175, adding new forms of synthetic marijuana and stimulants to the list of banned controlled substances.
-SB 1880, HB 7049, increasing penalties in human trafficking.
-HB 5009, allowing the University of Florida to set up its own health insurance system for employees.
-HB 5301, requiring counties to pay up Medicaid money that the state says the counties owe, but the counties say is wrongly accounted for and billed.
-HB 5301, (also) making the children of state workers to be eligible for KidCare subsidized health insurance.
EDUCATION
-SB 198, increasing the number of companies that can manage the state retirement program for university administrators and professors.
-HB 859, expanding the Florida Tax Credit Scholarship Program
-HB 1037, giving eminent-domain power to the Florida School for the Deaf and the Blind in St. Augustine.
-HB 1355., imposing fines if college administrators or police do not report child abuse.
-SB 1752, setting out the path to creating Florida Polytechnic University in Lakeland.
-HB 7059, a wide-ranging education bill, that includes, among other things, a requirement that the state withhold some funding for schools when students fail end-of-course exams.
-HB 7129, allowing UF and FSU to raise tuition and charge market rates.
INSURANCE
-HB 119, revamping the Personal Injury Protection, or PIP, no -fault auto insurance system.
-HB 1127, changing the way Citizens Property Insurances collects money when it doesn't have enough to pay claims.
TAXES
-HJR 1003, asking voters to increase an exemption for tangible personal property taxes.
-SJR 1470, asking voters to increase the property tax exemption for certain seniors.
-HB 7027, a proposal to spread out repayment of a federal loan to pay unemployment compensation that will keep tax rates lower for the next year, was added to another bill dealing with unemployment and passed.
-HB 7087, a package of corporate income tax and sales tax breaks.
CLAIMS BILLS
-SB 2, a bill paying back William Dillon for years spent wrongfully imprisoned.
-SB 4, compensating Eric Brody for injuries received in a crash when a deputy sheriff ran into him.
-HB 965, compensating Aaron Edwards for disabilities suffered at birth at a Lee County hospital.
-HB 7131, compensating the family of Rachel Hoffman, who was murdered while serving as a police informant.
CRIME
-HB 37, making it a felony to lie to police when a child goes missing.
-SB 524, banning the use of restraints, such as handcuffs, on female prisoners who are giving birth or in postpartum recovery.
-HB 1197, allowing the sale of baby ducks, chicks and bunnies, and allowing the dyeing of any animal.
-HB 1205, allowing the state to test its workers for drugs.
-HB 1207, requiring a study on safe operation of driverless cars.
-HB 1223 allowing motorists to flash car headlights at oncoming drivers to warn them of something.
-HB 1277, allowing the state to audit check cashing businesses in an effort to crack down on workers comp fraud.
ENVIRONMENT
-SB 1086, Prohibiting water management districts from making cities and utilities give away treated water.
-HB 1117, allowing zoos to lease state land for exotic ungulates (like elephants) to walk around on.
-SB 2060, Dealing with the state DEP's water pollution rules, and overriding of federal nutrient standards in fresh water.
MISC
-HB 59, designating Cecil Airport as a Spaceport Territory, legislation aimed at attracting different types of commercial space companies, specifically horizontal launch companies to the Jacksonville-area airport.
-SB 98, allowing student-led inspirational messages in schools.
-HB 959, to prohibit local municipalities and state agencies from doing business with companies that are engaged in business dealings with Cuba or Syria. The bill also bars the State Board of Administration, from supporting by proxy any expansion of trade with Cuba or Syria.
-HB 1263 (a DOH bill) that also ends a statewide septic tank inspection program.
-SB 1305, clarifying that a governor-elect is subject to open records requirements.
-HB 1403, requiring the state's high school athletic association to make certain rules related to transferring and recruiting of students
-HB 1417, letting the state invest more money in alternative investments.
-HB 7023, giving the governor additional oversight over workforce boards.
-HB 7055 clarifying executive power in rulemaking.
-HB 7117, an energy bill, mostly providing tax credits for renewable fuel production.
LOSERS
These bills failed:
HEALTH
-HB 277, requiring a 24-hour waiting period before an abortion.
-SB 1116, requiring school dissemination of information about human papillomavirus vaccine.
-HB 1195, allowing advanced registered nurse practitioners to Baker Act people.
-SB 1316, which would have increased restrictions on malpractice lawsuits while also expanding the drug-prescribing powers of optometrists.
-SB 1658, SB 852, HB 1401, efforts to prevent people in the Supplemental Nutrition Assistance Program from buying certain things with their government EBT card, such as junk food, alcohol, tobacco, or using them at ATMs in strip clubs and casinos.
-HB 7133 that would have increased oversight of ALFs
-An idea contained in various measures that would have limited the amount doctors can charge when they dispense drugs to workers-compensation patients..
EDUCATION
-HB 19, allowing ads on school busses.
-SB 106, enabling American citizens who went to school in Florida, but who are children of undocumented aliens, attend Florida universities on in-state tuition.
-HB 543, SB 944, which would have had public elementary school teachers "monitor and evaluate the involvement of the parents of each student in his or her class."
-HB 903, increasing some accountability standards for charter schools, such as requirements for ownership disclosures.
-HB 1115, which would have required that certain professional teacher associations be allowed to better able to recruit teachers.
-SB 1468, allowing districts to start the school year earlier
-SB 1718, giving parents more say over what happens to failing public schools.
GAMBLING
-HB 3, banning Internet gaming cafes.
-SB 382, HB 461, allowing dog tracks to offer poker without having to offer live dog racing.
-SB 710, allowing up to three destination resort casinos in the state.
INSURANCE
-HB 245 allowing surplus lines insurers to take policies out of Citizens Property Insurance.
CRIMINAL JUSTICE
-HB 5, setting up a review process for long prison terms for juveniles to help avoid violating the constitutional ban on cruel and unusual punishment.
-SB 416, banning texting while driving.
-SB 2083, privatizing prisons in the southern third of the state.
TAXES
-HB 1181, replacing local school property taxes with discretionary sales tax increase.
-SB 1414, a bill that would add small cigarette makers to the state's tobacco settlement.
-SB 1432, putting a 5 cent per gallon extraction fee on water taken out of the ground by bottled water companies
-SB 1478, clarifying the requirement for online-booked travel rooms vis-à-vis bed tax
ENERGY AND ENVIRONMENT
– HB 1103, clarifying where water ends and land begins at the ordinary high water mark along the banks of streams and rivers
-HB 4013, repealing a requirement for ethanol content in gasoline.
ETHICS
-SB 552, Barring lawmakers from voting on things in which they or a family member have a financial stake.
-SB 238, Preventing legislators from going to work as university professors.
-HB 359, which clarified the lawmakers and their staffs are immune from having to testify or provide documents in lawsuits.
MISC.
-HB 31: to prevent protests near funerals. The House refused to go along with a Senate amendment to only apply the ban to funerals or memorial services for members of the military, emergency-response workers, elected officials or minors. The House wanted to include all funerals for constitutional reasons.
-SB 206, requiring that citizens who want to speak be allowed to at government meetings.
-HB 243, changing standards for expert witness testimony from the Frye standard to the Daubert standard.
-SB 266 designating auto racing as the state sport.
-SB 678, which would require all state contracts of more than a certain amount to require any call-center services to be staffed by people in the United States.
-HJR 785, asking voters to create term limits for county commissioners.
-SB 854/HB 571, letting the Highway Safety department notify parents when their kids get a ticket.
-HB 862, pre-empting wage theft protection to the state.
-HB 971, dealing with how the governor chooses judges.
-HB 1209, banning the state from using foreign legal codes, such as Islamic law, in determining a case.
-SB 1315, requiring employers to use the federal E-Verify program for checking immigration status.
-SB 1322, repealing Miami-Dade County's ban on pit bulls.
-SB 1890, HB 213, speeding up foreclosures.
-SB 2106, allowing restaurants to change the way tipped employees are paid.
-HB 4001, repealing a never-used cap and trade statute.
–News Service of Florida