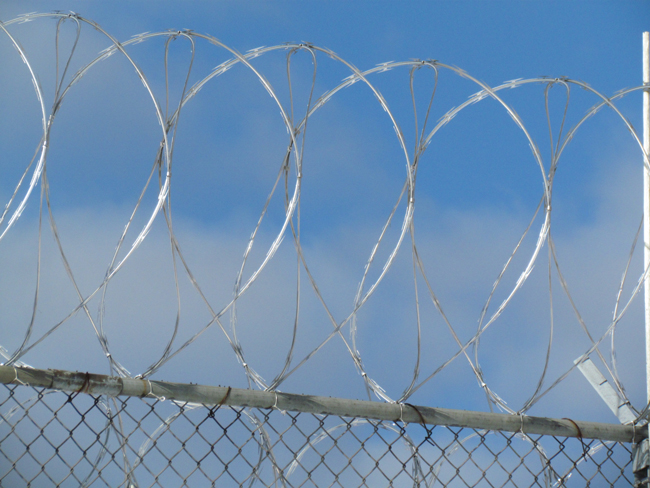 Legislation aimed at putting Florida in line with a U.S. Supreme Court ban on automatic life sentences for juvenile murderers cleared a House panel Tuesday, but with a 50 year minimum sentence that opponents say may keep the state's law at odds with the court's aim.
The measure (HB 7137) is intended to respond to a U.S. Supreme Court decision in Miller v. Alabama, which said that minimum mandatory sentencing laws can't be used to require that juveniles get life in prison in homicide cases. The court said judges could still sentence juveniles to life in prison, but they can't be required to – they must first take into account several factors, including the age of the defendant, and whether they might be redeemed.
The bill, sponsored by Rep. Ray Pilon, R-Sarasota, says that judges must take those things into account in cases where kids under 18 are convicted of a capital felony. But the bill requires that "if the judge concludes that life imprisonment is not an appropriate sentence, the defendant shall be punished by imprisonment for a term of not less than 50 years."
The bill also seeks to address another U.S. Supreme Court case, Graham v. Florida, which said that in non-homicide cases, juveniles can't be sentenced to life terms at all. Subsequent court decisions have also said that "effective life terms," such as giving a 17-year-old an 80 year sentence, would also violate the Graham ruling.
To address those cases, the bill calls for sentencing juveniles in non-homicide cases for up to 50 years.
Several Democrats on the House Judiciary Committee, as well as other opponents from Catholic bishops to public defenders, said the 50 year minimum mandatory in homicides was too long – and that both parts of the bill skirted the Supreme Court's intent of making sure that juveniles wouldn't get a de facto life sentence, or never have an opportunity to be released.
"Putting a kid in prison for 50 years? … That's unconscionable," said Rep. Kionne McGhee, D-Miami.
But State Attorney Brad King, who worked with Pilon on the legislation, said the intent of the 50 year minimum sentence was to "make sure that juvenile offenders … who rape, who murder, who kidnap are appropriately punished.
"We firmly believe the 50-year minimum mandatory is an appropriate response," said King.
Pilon and King also noted that Florida law requires that prisoners serve 85 percent of their term, and early release could be a possibility.
"Fifty years does not mean 50 years," argued Pilon.
McGhee offered an alternative proposal that would create a 30 year minimum mandatory for juveniles who commit capital offenses, but it was rejected by the committee. Under his proposal, McGhee noted that a 17-year-old would still be kept in prison until he was nearly 50.
"The kid is going to get 30 years, the kid is not going anywhere," McGhee said. "To give them 50 years would be the equivalent of a life sentence. What I am opposed to is not giving a kid a chance to redeem themselves"
The bill was approved by the committee on a 12-3 vote, making it available for a full House floor vote. A similar Senate bill (SB 1350) is awaiting hearing in the Appropriations Committee.
–David Royse, News Service of Florida