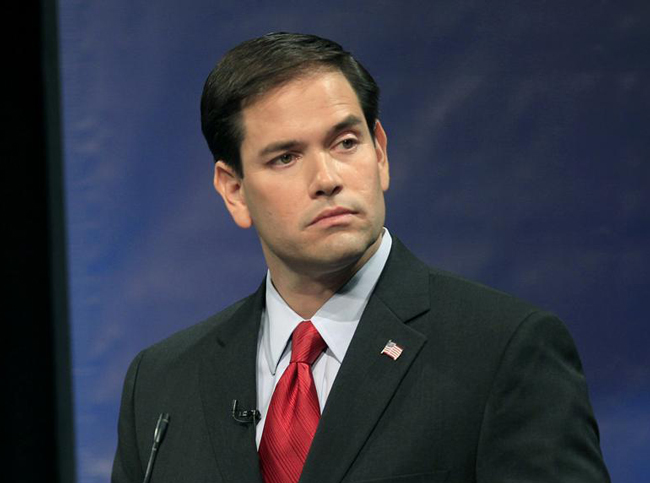 Florida, which is fighting to overturn the federal health overhaul, is preparing to launch an insurance marketplace early next year that looks like a distant cousin of the ones being created under the federal law.
Florida's version aims to give small businesses – those with 50 or fewer employees – an online tool where they can easily shop for health plans offered in their county. The idea, backers say, is to entice employers who otherwise wouldn't bother to offer coverage.
Florida would be the third state – and by far the largest — with an insurance exchange, following Massachusetts and Utah. The Florida program is a public-private partnership.
But there are key differences between Florida's exchange and the type that will be available in 2014 in all states through the federal law:
–Florida's exchange is open only to small employers, not to individuals.
–The federal law provides subsidies to help lower-income individuals buy coverage through the exchange, and tax credits to some small businesses that cover their workers. Florida does not.
–The federal law requires health plans to offer certain "essential health benefits." Florida does not.
Participation in Florida's exchange is voluntary for both insurers and small businesses. But it is drawing only tepid support from health plans and insurance agents. That's because both would pay a price for participating: Health plans would pay the exchange 2 percent of the premium for every policy sold through the exchange, and agents would pay $300 a year to sell policies through the exchange.
Ken Stevenson, a Tallahassee, Fla., insurance agent, says these extra costs, which would likely be passed on to employers, could end up making health coverage in Florida's exchange more expensive than policies sold outside it.
"It defeats the whole purpose of having this," he said.
Michael Garner, CEO of the Florida Association of Health Plans, said the insurance industry supports the concept of the marketplace, although key details have to be worked out. "There's no silver bullet, but anything that offers more alternatives to employers can make it more likely they will take up coverage," he said.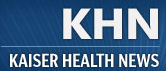 Still, a top official with a large Florida insurer said the industry remains unconvinced that selling coverage through the exchange would offer any advantages over selling outside. He spoke on the condition of anonymity because his company is part of an exchange advisory group.
For the past three years the Sunshine State has had the third highest uninsured rate in the country, after Texas and New Mexico, according to Census data. More than 21 percent of Florida residents under 65 are uninsured, or about 3.8 million people.
Premiums for a family health plan in Florida offered by employers with fewer than 50 workers increased 21 percent from 2003 to 2009, according to a report by the Commonwealth Fund. That is below the 29 percent national average. But Florida is one of 16 states and the District of Columbia where the average annual premium for family coverage equaled 19.9 percent or more of median household income, the fund stated.
Florida's Republican leaders are staunchly opposed to the federal health law. Then-Attorney General Bill McCollum was quick to file suit against it last year and 25 other states joined in the effort. Gov. Rick Scott turned away millions of dollars in federal health law grants, including money that would help establish a state insurance exchange that meets federal requirements. Florida is also seeking a waiver from the law's requirement that insurers spend at least 80 percent of premium revenue on health costs.
Efforts by states to set up an exchange under the federal health law have been slow getting off the ground. So far about a dozen states have passed legislation enabling an exchange, and Rhode Island is establishing one through executive order.
Massachusetts' and Utah's exchanges, which have been running for a couple years, are quite different. The Massachusetts exchange, known as the Connector, solicits bids from insurers and negotiates prices and benefits to keep costs down and requires insurers to offer standardized policies. The Utah exchange accepts any health plan as long as they meet some minimal requirements and doesn't restrict the products they offer. Florida is being modeled after the Utah exchange.
The Florida initiative, which officials refuse to label an exchange, predates the federal law. The program, known as Florida Health Choices, was created in 2008 at the urging of then-Florida House Speaker Marco Rubio, a Republican who is now a U.S. senator.
The program initially languished, but in recent months a company was hired to administer it, insurers have begun to submit benefit and cost data, and officials plan to make the site live in early 2012, according to Rose Naff, executive director of Florida Health Choices.
"We are making significant progress," she said.
The exchange will sell policies to employers with four to 50 workers. Employers will be able to get a base premium from the Web site but will have to work with a participating agent to get exact prices, which vary based on the age and health of employees.
Naff cited two big advantages of the exchange: Employers can fill out one application to apply for coverage at multiple insurers, and they will be able to offer up to four different health plans to their workers.
Yet small businesses are not showing much enthusiasm for Florida Health Choices. Bill Herrle, executive director of the Florida chapter of the National Federation of Independent Business, said it will still be difficult to compare plans, because there are no standard policies for carriers to offer. In addition, he said, the exchange won't directly lower premium costs.
"It will have minimal effect," he said.
Naff acknowledges that her exchange could be short lived or forced to make major changes in 2014, when the federal government will offer an exchange meeting requirements of the ACA in states that fail to do so on their own. "There are a lot of unanswered questions. … If there is a federal exchange in Florida, we may have to evolve into something else," she said.
–Phil Galewitz, Kaizer Health News