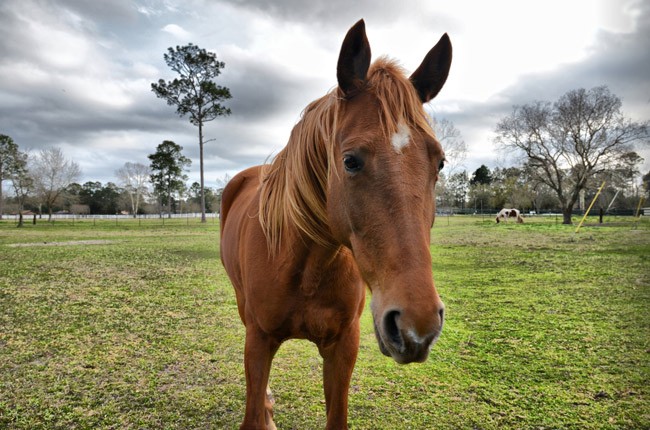 By Nancy Smith
Florida horsemen are screwed. Only a miracle can save the $1.2 billion Florida horse racing industry they represent. Not a single savior emerged Tuesday.
The House Regulatory Affairs Committee quick-marched forward three bills in its revised gambling legislation, with only a handful of objections. In fact, not even one of the three lawmakers voting against the pari-mutuels bill (PCB RAC 16-02) did so because they want to preserve horse racing — an economic engine that breathes life into hundreds of thousands of rural Florida families.
PCB RAC 16-02 would decouple greyhound, Harness and Quarter Horse racing, but would keep Thoroughbred racing at Gulfstream Park and Tampa Bay Downs — for how long, well, there are no guarantees, only incentives.
The new Seminole Compact? No problem. That was PCB RAC 16-01. It allows the Seminoles to add craps and roulette to their casinos in exchange for a minimum $3 billion paid to the state over seven years. And so it should. The Seminoles kept their end of the bargain throughout the term of their first compact.
But the other stuff is a mystery, I don't care how long House Regulatory Affairs Chairman Jose Felix Diaz, R-Miami, has been slaving over these bills.
Besides the pari-mutuels gifthorse in 16-02, the third bill, PCB RAC 16-03, is another real cutie. It calls for a constitutional amendment to expand gambling in the future. Sounds citizen friendly, right? Wrong. It's cockeyed. Take the time to read this whole Obamacare-sized monster of a bill — and how many lawmakers actually will do that? You'll find that any little glitch they didn't think about in this gaming act can't be fixed by the Legislature next session or the session after that or the session after that. It can only be fixed by constitutional amendment.
Any little change.
So there had better be no afterthoughts with this bill (which Diaz calls "a work in progress") because this is all she wrote, folks. The Legislature decides who gets more gambling, who gets shut down, who gets rich, who loses the farm (literally), who gets a tax reduction, who doesn't count. And THEN the Legislature says, oh, sorry, we don't want to make these decisions anymore, Florida voters, you do it.
On Tuesday, a number of horse ranchers had driven hundreds of miles to Tallahassee to spend three minutes addressing bill sponsor Diaz. But Diaz never paid these people the courtesy of listening to them. He had to "go present a bill" to another committee at the same time. Now, he could have shifted the meeting to place the speakers first so that wouldn't happen. But he didn't. Nor did he leave enough time for the other speakers who had traveled far and filled out cards to speak.
The only reference to these citizens, frankly, was shameful. It came as a condescending speech from Halsey Beshears, R-Monticelo, who admitted he didn't know much about the horse farming business, but then he apparently thought he knew enough about it to give them advice: "You'll have to find a new business."
You'll have to find a new business. Beshears' district also includes Apalachicola. I hope that isn't what he told the oyster fishermen.
Bottom line, that's all the attention horse ranchers got. The negative kind. It was insensitive, and as Joe Pennacchio, president of the Florida Standardbred Breeders and Owners Association, said after the meeting, "Just plain wrong. What other business are they supposed to find?
It doesn't matter that horse racing draws fewer spectators, Pennacchio said. Naturally people have more to do with their time today than they did in the 1950s. Racing itself is still making a lot of money for everybody. Owners want to race their horses in Florida.
Has any legislator ever asked for a state audit of the horse racing industry? Is there a single elected official who understands what's happening here?
Meanwhile, the Senate Regulated Industries Committee, all set to vote on its version of the gambling legislation, postponed it until next week. That's because Sen. Joe Negron, R-Stuart, filed a slew of amendments that pretty much shredded the Senate's original proposal.
Horsemen hoping to fare better in the Senate's hands? They've got about as much chance as the NRCC has of talking Donald Trump into dropping out.
Negron's amendments basically would give slots to pari-mutuels in each of the six counties, Palm Beach included, where voters approved them, and wherever else voters agree to them down the road.
Oh, yes, he would decouple all dog and horse racing — jai alai, too. Pari-mutuels could keep operating cardrooms and slot machines (keep a close eye on who's donating to Negron these days).
Negron thinks $45 million is just right to beef up thoroughbred purse pools. That's $20 million from the compact, $25 million from revenues from slots and card games at pari-mutuels that stop racing or jai alai.
Like I said, horsemen, you're so screwed. Whatever the "plan" the Legislature goes with:
Diaz is already convinced he has enough votes for a victory on the House floor. And Negron is the rising Senate president, who's going to get in his face?
And even if everything blows up and there's no deal, horsemen, you still lose. Owners — recruited by states like Kentucky, Ohio and Maryland — already are pulling their horses out of Florida. In anticipation.
We all know what your trouble was.
You guys couldn't match the other guys' special interest money. No special interest money = you're a dead duck.
Tuesday was a sad day for a lot of us.


Nancy Smith is the editor of Sunshine State News. She started her career at the Daily Mirror and The Observer in London before spending 28 years at The Stuart News/Port St. Lucie News as managing editor and associate editor. She was president of the Florida Society of Newspaper Editors in the mid-1990s. Reach her by email here, or follow her on twitter at @NancyLBSmith.