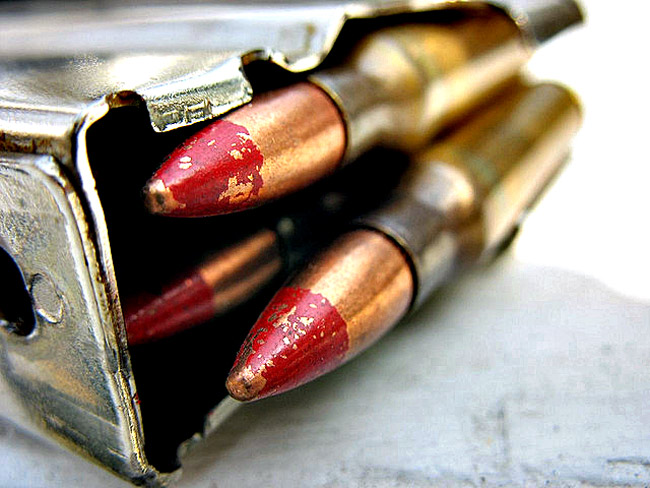 By Susan Clary
You have to wonder if they lose sleep over the vote they cast that day in 2005. In the last month, they have watched silently as the small community of Sanford — the entire nation, really — has been torn apart by the consequences of a law they supported.
I am talking about the 39 state senators and 94 state House members who voted for the "stand your ground" law.
The law was a priority of the National Rifle Association, a powerful force in politics. The law authorizes a person to kill another in self-defense anywhere and any time he feels in danger. It removed the obligation to retreat. If you shoot in self-defense, you're immune from criminal prosecution and civil liability.
Touted as a law to protect innocents, it has instead led to killings during heated arguments and cases of mistaken identity. In the most recent case, 17-year-old Trayvon Martin was shot and killed by George Zimmerman, a neighborhood watch volunteer who followed him against the advice of a 911 operator.
Zimmerman's story of self-defense seems so implausible that people across the country are crying racism and demanding justice. Late Thursday, Gov. Rick Scott said he would appoint a task force to take testimony and recommend changes. He's also appointed an outside prosecutor to take a second look.
It's hard to comprehend how what Zimmerman did fits the law's legal limits. But tracking Martin through the neighborhood was not illegal. Getting out of the vehicle to approach him was not illegal. What happened next is unknown, a version told only by the person with a self-interest in the outcome: Zimmerman.
If you wonder why Zimmerman hasn't been charged, it's because police didn't find enough evidence to dispute his story, even with the 911 calls and eyewitness accounts. The state attorney agreed.

"Stand your ground" is problematic because it eliminates the prosecutor's role in determining whether a person's account is reasonable. In Zimmerman's case, if he said he felt his life was in imminent danger, it presumes his actions were justified.
It is not possible to say how many people have successfully used the law to defend themselves in murder cases because Florida does not collect data that way. But in the seven years since its passage, it's been invoked at least 93 times, with 65 deaths, according to the Tampa Bay Times.
It's gotten out of hand.
Consider:
Two men argue whether a teenager should be allowed to skateboard in a Tampa park. The fight ends with one man shooting the other dead in front of his 8-year-old daughter.
A 15-year-old died after two gangs brawled in Tallahassee, leaving no one accountable for his death.
A man shot and killed two people during an altercation aboard a 35-foot sailboat anchored near Riviera Beach.
A driver attacked and killed another with an ice pick during a road rage incident.
The owner of a towing company killed a man he claimed tried to run him over while retrieving his car from an impound lot.
A car salesman shot another man in a barroom argument over cigarettes.
A decorated Army veteran and father of two was killed outside his elderly mother's Cape Coral home after a neighbor mistook him for a thief.
A drunken Land 'O Lakes man was shot, but not killed, after he mistakenly tried the door at the wrong house in his neighborhood.
A man chased and killed a burglar in Miami and successfully claimed self-defense, though he shot the man in the back.
The stories go on. How many are needed to admit this law is a grave mistake?
The Trayvon Martin case may become another miscarriage of justice, but don't fault the Sanford police chief, the Sanford mayor or the state attorney.
This legacy belongs squarely on the shoulders of former Gov. Jeb Bush and the 133 state lawmakers who ignored the advice of public safety experts for fear of crossing the NRA.

Formerly a reporter for the Tampa Bay Times and Orlando Sentinel, Susan Clary is a freelance writer in Orlando. She may be reached at [email protected]