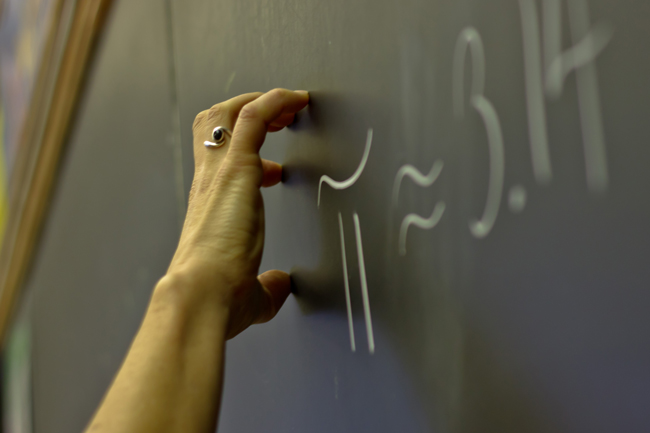 Revamping the state's school funding formula, eliminating class size requirements and closing sales tax loopholes were some of the policy ideas floated before the State Board of Education during a marathon budget workshop on Tuesday.
The daylong meeting was designed to help the Department of Education prepare its legislative requests, a wish list that is sent to lawmakers in advance of the session. Department officials plan to have the request ready by mid September, an accelerated timetable given the 2012 session's early start in January.
Dozens of education stakeholders from across the policy spectrum shared their thoughts on how to best cope with cuts in education funding, given some bleak economic forecasts. Public schools have been hit hard by the recession, with funding from the state cut while revenue from property taxes, which help fund schools, has plummeted statewide.
Tuesday's meeting started with a somber reminder from state budget forecaster Amy Baker that Florida's emerging economic recovery remains fragile. Schools are hopeful property values will start to tick up, but Baker said a projected 2-percent growth in property tax revenue for schools next fiscal year is too optimistic.
"It will be a detectable change in that forecast," Baker said. "You will have a bit more pressure on the local piece, the property tax dollars, than you originally anticipated."
Baker warned that all signs point to a gradual, slow recovery, but if the brittle economy stutters, "we are going to have a much different budget picture than we are looking at this moment."
Dozens of education stakeholders spoke Tuesday, with many painting dismal pictures of how budget cuts have affected them. Slashing administrative staff, building cheaper schools, tightening retirement benefits, outsourcing payroll and even turning off the lights were some of the budget-cutting choices schools had to make.
Andy Ford, head of the Florida Education Association, the statewide teacher's union, said years of painful budget-trimming exercises have left school districts with little left to cut.
"After four years of devastating budget cuts to education, school districts have trimmed the fat in their budgets," Ford said. "The idea that we can improve our schools by cutting, consolidating, and cracking the whip is a fantasy that shortchanges our children."
Alberto Carvalho, the superintendent for Miami-Dade Schools, said the district chose to save money by self-insuring its health insurance, re-negotiating contracts on school lunches, cutting administrative staff and slashing administrative salaries. "We squeezed a lot on the administrative side," Carvalho said.
Superintendent Carlene Anderson, of Walton County Schools, said increased requirements from the state, coupled with cuts to administrative functions, have caused a brain drain in her district.
All of her top-level staff has decided to retire early, she said. "They come weekends, they stay late, they come on holidays," Anderson said. "Burnout is a significant problem for us."
Florida's legislative leadership took plenty of hits from educators.
The Legislature was faulted for the deep cuts in education funding. The lawmakers who crafted the state budget characterized that choice as a difficult product of a no-new-taxes policy and declining state revenue.
Lee Swift, chairman of the Charlotte County District School Board and President of the Florida School Boards Association, said lawmakers view education "as an expense that needs to be reduced."
"We are in difficult times and everyone knows it," Swift said. "I fail to understand why we are picking on the potentially greatest resource we have for turning this around."
Charter school operators said they were not immune to budget cuts, and had the added pressure of trying to preserve their razor-thin profit margins. "The model right now is very, very tight," said Jon Hage, president of Charter Schools USA. "It's not unheard of for organizations like ours to be looking at other states to grow."
Hage faulted Florida for not preserving more funding for education, comparing the state to Louisiana, whose state constitution prohibits education cuts in lean budget years.
This year, Florida lawmakers directed $55 million in school construction dollars to charter schools, with virtually none left for traditional public schools. The funding was portrayed in the Florida media as charter schools stealing school construction dollars away from public schools. Hage said public schools have access to cash for school construction that charters do not, such as bonds, giving the Legislature reason to dedicate money just for charter school construction.
One budget-cutting secret Hage shared with the board is that charters spend significantly less on school construction because they don't have to meet the same strict building codes that schools do. "Charters build to a commercial code, which is less expensive and much quicker to build to than school districts," Hage said.
As the conversation shifted to next year's legislative agenda, educators offered a wide range of solutions.
Some superintendents said they would like to see class size restrictions eliminated, though acknowledged the difficult of asking voters again to approve changes to the popular class size amendment.
One of the more sweeping policy changes discussed was revamping the state's school funding formula so that it is tied to performance, not enrollment. Florida public schools are currently graded based on student performance on tests, but funding for schools is based on enrollment.
Patricia Levesque, head of the pro-school choice group Foundation for Florida's Future, advocated for more performance-based funding for schools, though acknowledged it would be a big policy shift.
"Let's take some baby steps," she said.
Carvalho suggested the Department of Education try to prepare for an economic recovery by getting the Legislature to agree to set aside a certain portion of future revenue increases for education.
Ford brought up the politically unpopular idea of closing sales tax loopholes or implementing a tax on Internet sales as a way to better fund education. "We need to find new revenue sources," Ford said.
At the end of the marathon budget session, new education commissioner Gerard Robinson was directed to sift through the recommendations on choosing which ones to emphasize to the Legislature.
–Lilly Rockwell, News Service of Florida