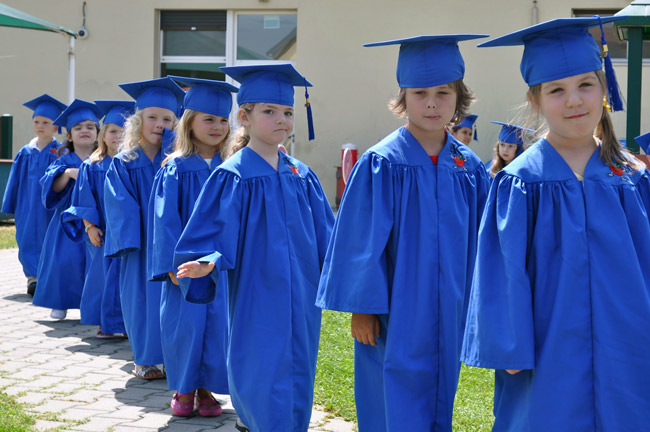 The House Education Committee on Thursday rolled out a revised plan to overhaul the state's early childhood learning system, and appears ready to pass it next week over the concerns of some children's advocates.
Opponents say they're dismayed that the measure no longer would spell out specific learning goals for the youngest state residents. Current law sets out specific benchmarks for students in readiness programs, which provide subsidized child care to the children of low-income working Floridians and as the name implies, was initially meant to get them ready for school. Among those are the ability to identify colors, shapes, numbers and letters, express needs, comply with rules, limits and routines and follow verbal directions, among other things.
Those benchmarks, along with language expressing the importance of readiness programs, are removed from the proposed committee bill that emerged Thursday.
"That tells you something," said Sam Bell, a lobbyist for children's programs. "There's really a clear line of demarcation…The emphasis is clearly on the day-care part rather than on the educational part."
"The vision of the program has been removed," Brittany Birken, CEO of the Children's Services Council, told the committee. Birken offered to work with the panel to reinstate some of the educational provisions, and the panel's chairwoman, Rep. Marlene O'Toole, R-Lady Lake, accepted.
"This is not an assault on early learning in any way, shape or form," O'Toole said.
But O'Toole also made it clear the stricken language isn't likely to return.
"The Legislature is not going to set those expectations," she said. "That is something that has to be done between the Department (of Education) and the providers."
The measure would also move the state Office of Early Learning – currently an independent entity – fully into the Department of Education. It also takes aim at the prevention of fraud and abuse of the system for getting children learning opportunities in the years before they're school-age.
Another area of concern for early learning advocates is a cap on the amount they can spend on indirect services, such as screening for developmental delays.
But the changes that opponents fear will remove the emphasis on learning are the big problem, said Alisa Ghazvini of the state Association of Early Learning Coalitions.
"It will be a program focused solely on identifying providers that meet licensure standards and are interested in serving children so that parents can work," Ghazvini said. "We're going to lose the part of the program that really focuses on helping our most vulnerable children get ready for school."
O'Toole said the committee plans a vote next week.
–Margie Menzel, News Service of Florida