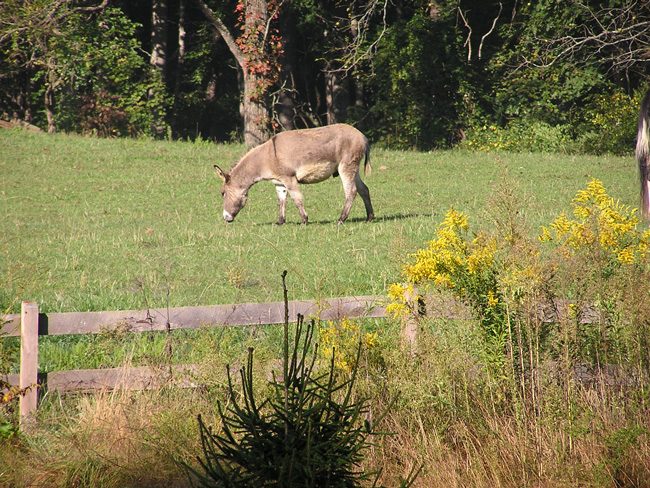 When Florida Democratic leaders meet next weekend to pick a new party chair, a dozen counties will not participate in the vote.
The counties, which are small, rural communities, each lack a formal party organization, known as a local Democratic Executive Committee, disqualifying them from the vote.
The missing counties' participation only represents 24 votes out of a potential 1,204 votes that could be cast at the party meeting Jan. 14 in Orlando. But to party activists and some of the candidates running for party chair, the missing counties are emblematic of the party's organizational challenges in the nation's largest swing state.
"Let's build a 67-county strategy, including the 12 counties where no DEC currently exists," former state Sen. Dwight Bullard said in his candidacy statement. "In a swing state like Florida where margins are thin, it's important to build a strategy to engage every Democrat in our state, not only Democrats who live in Florida's bluest counties."
Bullard is one of five candidates running to succeed Allison Tant, who has led the Florida Democrats through the last two election cycles. The other candidates are Stephen Bittel, a major party fundraiser and developer from Coconut Grove; Leah Carius, chair of the Osceola County Democrats; Alan Clendenin, a retired air traffic controller; and Lisa King, a state committeewoman from Jacksonville.
In making their leadership pitches to Florida Democrats, all the chair candidates have talked about the need for a statewide strategy.
Clendenin, who narrowly lost the party leadership race to Tant in 2013, said he wants a statewide field operation, with regional staffing and offices.
"We can't write off a single vote," Clendenin said. "I will work to implement a 67-county strategy that provides support and resources to our local party organizations."
The challenge that Florida Democrats face, which is reflective of their national dilemma, is that their vote is centered in a handful of large urban counties, including Miami-Dade, Broward, Palm Beach, Orange and Hillsborough.
With limited resources and time, the question always becomes how much effort should be made in turning out the vote in those major counties versus developing party organizations in smaller counties where Republicans have dominated state elections.
King, who has been a party leader in Duval County, said all counties are important given how highly competitive recent statewide races have been.
In the November presidential race, Republican Donald Trump beat Democrat Hillary Clinton by a margin of 49 percent to 47.8 percent, although Clinton only carried nine of Florida's 67 counties. Democrat Barack Obama won Florida by less than 1 percentage point in 2012, carrying 13 counties.
"Florida has been won and lost by 1 percent of the vote," King said in her candidacy statement. "The 2016 election was lost in rural and suburban counties, which need support outside of when statewide campaigns are active within their border."
"Every county, no matter how red or how small, has Democrats to be turned out," she said.
The 12 counties that will not participate in the Democratic chair race are all lightly populated, conservative communities. They are Calhoun, Dixie, Gilchrist, Gulf, Hardee, Lafayette, Levy, Liberty, Madison, Suwannee, Taylor and Union.
Trump easily carried all the counties, ranging from winning 57 percent of the vote in Madison County to 81 percent in Dixie County.
In contrast to the Democrats, Florida Republican Chairman Blaise Ingoglia said his party has active, local organizations in all 67 counties.
"We have a true statewide organization," Ingoglia said. "The Florida Democrats on the other hand have an organization that gives disproportional power to larger counties at the expense of smaller counties."
"The reason why they probably have no local Democrat parties in those 12 counties is because they would have no say in the direction of the Florida Democrats," he said. "It's just another way for the Democrat establishment to control their members."
The tension between the so-called "establishment" and "progressive" factions is reflected in the Democratic chair race.
In her platform, Carius, the Osceola County party leader, called for a more "localized and inclusive process" for allocating party resources, with less emphasis on the state party, which is headquartered in Tallahassee.
"I would like to bring the FDP (Florida Democratic Party) to the counties, not force the counties to kiss the ring in Tallahassee," she said. "DECs are the grassroots and have the closest connection to voters."
But while the candidates call for more statewide outreach, the vote for the next party chair will likely be decided by the largest counties, under party rules that allocate votes based on party registration and turnout in statewide races.
For instance, Miami-Dade, Broward and Palm Beach counties represent 328 potential votes, more than a quarter of the total votes at stake.
It could help a candidate like Bittel, who comes from Miami-Dade and has ties to longtime party leaders like U.S. Rep. Debbie Wasserman Schultz, a Broward Democrat who is the former chair of the Democratic National Committee.
But Bittel is also promising to reach out to all the counties if he wins the party leadership post.
"We must invest in a 67-county grassroots approach focused on our Democratic clubs and executive committees, with offices and organizers throughout the state," he said.
–Lloyd Dunkelberger, News Service of Florida