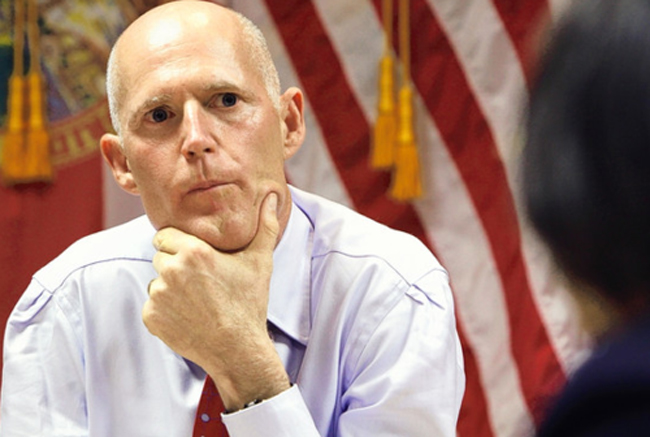 State revenue forecasters essentially tacked about $135 million dollars onto a budget shortfall that already stood at $3.62 billion, forcing lawmakers to consider deeper cuts as they craft a spending plan for the budget year that begins July 1.
The forecast agreed to by forecasters Friday actually slices $215.8 million from the revenue projections for next year.
But it also adds $31.2 million to this year's revenues and accounted for $50 million being returned to the state from the Jackson Lab project — leading to the expected $135 million widening of the gap between income and spending.
The final numbers mean the budget shortfall stands at around $3.75 billion, even before lawmakers stash away money to build the state's reserves or approve any of the $1.7 billion in tax cuts being pushed by Gov. Rick Scott.
"Underlying the forecast is the assumption that recovery has been underway since the late spring of 2010, but with growth rates that were more anemic than originally anticipated," the forecasters said in their executive summary.
The main source of the plunge comes from projected sales tax collections, the forecast for which was lowered by $170.6 million. The corporate income tax is down $86.5 million from earlier estimates, while a slew of smaller revenue sources increased or decreased by smaller numbers.
While acknowledging that budget cuts were still likely to be painful for state legislators, Office of Economic and Demographic Research Coordinator Amy Baker noted that the shift was actually relatively small compared to some of the large downgrades earlier in the recession.
"In terms of adjustments you all have seen over the last three years," she told reporters during a break in the meetings, "it is a small adjustment. …. Clearly, we're in a much better place, much more stable place than we were, and every adjustment now is fine-tuning more than those big swings that you were seeing before."
One of the challenges forecasters faced was trying to figure out what was causing corporate taxes to come in below projections — something that could influence whether returns will continue to fall short of what the state expected.
"We really don't have all the data on that we would like to have," Baker said. "We won't have that for a couple of months."
But it still presents budget-writers with additional challenges in drafting a spending plan that satisfies members of the Legislature and gives something to Scott in his first session as governor.
Senate Budget Chairman J.D. Alexander, R-Lake Wales, said Friday he expects lawmakers will give Scott at least a portion of what he has asked for on taxes, including a reduction to the corporate income rate as part of an eventual repeal and the elimination of education property taxes.
"I would expect we would provide for some," he said. "How much, I don't know."
The Senate has already released most of the major portions of its budget proposal for next year, with the health and human services portion of the plan expected to be unveiled Monday, when every spending panel in the upper chamber is scheduled to meet.
–Brandon Larrabee, News Service of Florida