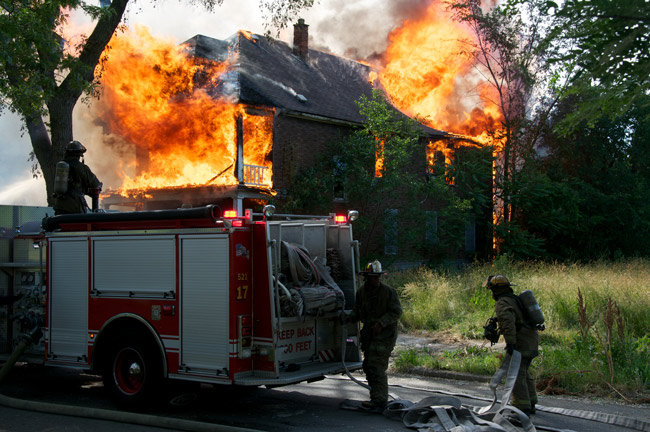 The insurance industry took a beating Wednesday in the Florida Supreme Court.
In three cases with widely different circumstances, Supreme Court justices ruled against insurance companies and in favor of policyholders and medical providers. The cases divided the court and, ultimately, all had financial implications for insurers and the other parties.
Perhaps the most closely watched case involved a dispute between Geico and medical provider Virtual Imaging Services, Inc., about payments for magnetic-resonance imaging tests that were performed after Geico customer Maria Tirado was injured in an auto accident in 2008.
Virtual Imaging sent a $3,600 bill to Geico under Tirado's personal-injury protection coverage. But Geico, using a formula derived from Medicare fees, paid slightly less than $2,000, prompting a legal fight.
The Supreme Court, in a 5-2 opinion, ruled in favor of Virtual Imaging because it said Geico had not disclosed in the policy that it would use the Medicare-based payment formula. The Miami-Dade County case drew briefs from some major insurance-industry groups that supported Geico, while Virtual Imaging received briefs from groups including the Florida Medical Association.
Justice Barbara Pariente, who wrote the majority opinion, said state law allowed Geico to use the Medicare-based formula, but that the insurer needed to disclose its intent to do so. She pointed, for example, to an FMA argument that medical providers are concerned about reduced reimbursement rates and need to receive notice.
"In other words, the Medicare fee schedules set forth in (state law) provide an option for insurers, not the method of how the insurer exercises this option," wrote Pariente, who was joined in the opinion by justices Jorge Labarga, R. Fred Lewis, James E.C. Perry and Peggy Quince. "In order to exercise the option, the insurer must provide notice in the policy of its election to use the fee schedules."
But Justice Charles Canady, in a dissent joined by Chief Justice Ricky Polston, rejected the majority's reasoning. Canady wrote that state law didn't make the use of the Medicare-related fee amounts "operative only if it is specifically referred to in the text of the relevant policy."
The court split along the same 5-2 lines in another Miami-Dade case that involved how much Florida Peninsula Insurance Co. should pay policyholder Amado Trinidad, whose home was damaged in a fire in 2008.
Trinidad had what is known as a "replacement cost policy" but did not repair or contract with someone else to repair the home. While Florida Peninsula was still required to pay replacement costs, the legal battle centered on whether those costs should include what otherwise would go to a general contractor's overhead and profit.
In an opinion written by Pariente, the majority said those general-contractor costs should be factored in, just like other potential replacement expenses such as labor and materials.
"Simply put, overhead and profit are no different than any other costs of a repair that the insured is reasonably likely to incur, all of which are considered replacement costs and are not actually incurred until the repair is made —a requirement not imposed by (state law)," Pariente wrote. "Such an interpretation of replacement cost insurance —that is, excluding all costs until they are actually incurred —would in actuality render the coverage meaningless."
Polston, in a dissent joined by Canady, argued the court should not have even taken up the case. He disputed that lower courts had conflicting opinions about the issue, a key justification for considering the case.
In the third insurance case Wednesday, justices split 4-3 — with Polston, Canady and Quince dissenting — in a class-action lawsuit that involved interpretation of policies for home health-care services.
The dispute focused on the scope of automatic benefit increases included in the policies. The majority, which ruled against Washington National Insurance Co., said language in the policies was ambiguous and, as a result, should be interpreted broadly in favor of policyholders.
"We … hold, consistent with our precedent, that where a contract of insurance is ambiguous, it is to be liberally construed in favor of coverage and strictly against the insurer," Labarga wrote in the majority opinion.
Polston, writing in dissent, rejected the notion that the policy language was ambiguous, arguing it "means what it plainly says."
–News Service of Florida