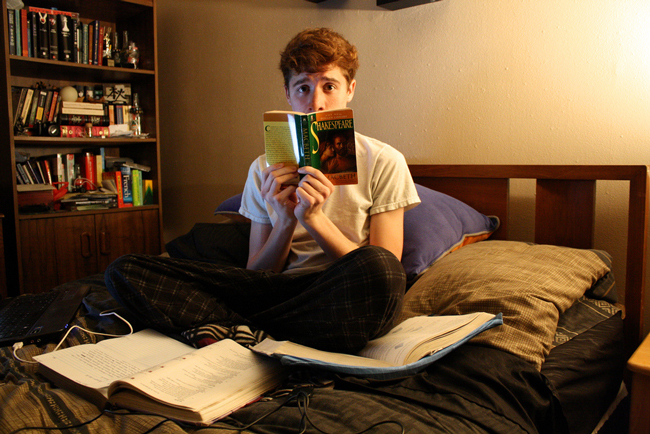 A new statewide charter boarding school for troubled youth was quietly passed by Florida lawmakers amidst a crush of bills dealing with the budget in the final hours of the legislative session.
The new boarding school was inserted on to a Senate bill (SB 404) about an unrelated program to help older foster care children. It was added in an amendment offered by Sen. Stephen Wise, R-Jacksonville, on Friday night. Despite criticism from one lawmaker, the bill was approved in a 38-1 vote and quickly sent to the House.
When it came up for a vote just before midnight, there was no mention that the bill included a new state-funded boarding school, and 118 lawmakers punched "yes," sending the proposal to the governor.
"There was a state charter school in there?" said Rep. Rick Kriseman, D-St. Petersburg, after the vote. "I wish I had known that." He said the bill was sponsored by one of his Democratic colleagues and lawmakers faced pressure to approve all of the non-budget related bills before a cut-off deadline of midnight.
The boarding school was the culmination of months of intense lobbying by a Washington D.C. non-profit that runs a similar school in that area and a Miami-based non-profit that helps mentor at-risk youth.
These amateur lobbyists spent months trolling the hallways of Florida's Capitol to push for the new boarding school. They even managed to snag the support of former Gov. Jeb Bush and plugged-in lobbyists such as Don Winstead, the former deputy secretary of the Department of Children and Family Services.
"We couldn't be more excited," said Virginia Emmons McNaught, one of the lobbyists with Miami-based Educate Tomorrow, in between phone calls, kisses and hugs between the school's supporters. "It's been a really long journey this last six months." McNaught said she pushed for the idea so her group could work with the school to provide mentoring services for troubled youth, something Educate Tomorrow already does in the Miami area.
Though there is no location spelled out for the school in the bill, McNaught is working on a plan to have land donated for the school in the Miami area, she said, but those plans were on hold pending legislative approval.
A giddy Ari Porth, the Democrat from Coral Springs who sponsored the bill in the House, said he was ecstatic the bill passed during a time when so many others failed. With an ear-to-ear grin early Saturday, Porth defended the bill's quick passage, saying the idea had been vetted and approved at an earlier committee stop.
"The language has been out there and these young ladies have probably visited every office of every member," Porth said. "(McNaught) has been stalking members, in a positive way, for probably the last month."
Under the proposed new law, the State Board of Education would pick a private, non-profit group to run a college preparatory charter boarding school for at-risk students. The students would actually live at the school Monday-Friday and return home on weekends. The school would be for grades six through 12.
It requires several state agencies to establish a plan to fund the school through different sources, including the state's welfare and housing programs, Medicaid, foster care and school funding.
The SEED Foundation, which runs similar boarding schools in Maryland and Washington D.C. lobbied for the new law and plans to apply to be the vendor that runs the new boarding school. They would have an edge, as they bill is written to only allow vendors with prior experience running similar boarding schools.
Leslie Poole, the director of outreach for the SEED Foundation, said a boarding school is needed to provide extra support for students that wouldn't go to college otherwise. "A 24-hour, five-day-a-week boarding experience is going to make the difference," Poole said. The SEED schools she works for gained notoriety in education circles after being featured in a documentary about charter schools called "Waiting for Superman."
To be eligible, the student has to be in grade five or six, "at risk of academic failure," and from a family whose income is below 200 percent of federal poverty guidelines. The student also has to be either in foster care, receive a housing voucher, have a family member in prison, or live with a relative who is not their parent.
Though not spelled out in the bill, earlier versions of the proposal said the school would open in the fall of 2012 with 80 students, not to exceed a total of 400 students overall.
The last-minute maneuvers that led to the bill's passage drew sharp criticism from one lawmaker. Sen. Evelyn Lynn, R-Ormond Beach, who had twice defeated attempts to float the boarding school on previous bills.
She was livid to find it resuscitated in the final hours of session. "It was completely inappropriate," Lynn said. "That particular bill was never viewed by a budget committee."
Lynn pointed out that an early staff analysis of the proposal said it could cost up to $10 million in state funds to operate. She said she isn't against school choice, but feels state funds should go to help all children, not a select few. And she disapproves of setting up a structure to give welfare and housing assistance dollars to a school.
"I want all kinds of opportunities for children but not a handful when you've got literally thousands of low-income minority students and we're cutting funding for K-12," Lynn said.
Supporters downplayed the school's cost to the state.
"The bill has no immediate fiscal impact," Porth said. "It's not asking the state for any money up front." He acknowledged that in future years, as the school prepares to open, it would require state funds.
"They will probably have to come back and ask for money in the future," he said.
Meanwhile, some lawmakers are left wondering this weekend what else was in the dozens of complex bills they voted on during a marathon last day of session that lasted from 10 a.m. until well after midnight.
Kriseman said the process that led to the boarding school's passage was "unfortunate."
"A lot of times people refer to the last day of session as the most dangerous day in the Legislature," he said.
–Lilly Rockwell, News Service of Florida