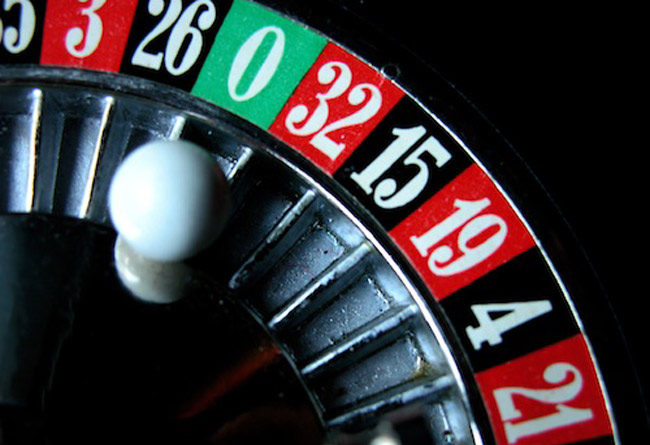 A controversial bill to allow mega-resort casinos in Florida appears dead this year, after the House sponsor scrapped a vote Friday by a subcommittee that likely would have rejected the idea.
Rep. Erik Fresen, R-Miami, announced he was pulling back the bill (HB 487) as the House Business & Consumer Affairs Subcommittee listened to testimony from lobbyists, businesspeople and activists on both sides of the politically volatile issue.
While no final vote was taken, the subcommittee killed two relatively innocuous amendments. Fresen said later his decision to postpone consideration of the bill was a response to the "mood of the room."
"I had a pretty good instinct that it was probably the right move," he said.
Subcommittee Chairman Doug Holder, R-Sarasota, made clear to Fresen that the panel would not hear the bill again this year if he short-circuited the vote.
"There will be no opportunity to hear the bill before the 2013 session convenes," Holder said.
A short time later, House Rules Chairman Gary Aubuchon, a Cape Coral Republican who plays a critical role in deciding which bills will be heard, issued a statement indicating that procedural moves also would not be allowed to revive the bill.
"As long as I am the chairman of the House Rules Committee, this bill will not be withdrawn from any committees and is dead for this year," Aubuchon said.
It was not immediately clear how many lawmakers on the 15-member subcommittee supported the bill. But Ron Book, a lobbyist for Magic City Casino, a Miami pari-mutuel facility that fought the proposal, said he thought as many as 10 members opposed it before the meeting. Fresen said he did not know.
"I think if there had been a vote, it's pretty clear it would have been defeated today," said David Hart, an executive vice president of the Florida Chamber of Commerce, which was an influential opponent of the bill.
Jessica Hoppe, a senior vice president of Resorts World Miami, which wants to build a resort casino in Miami, said she doesn't think the issue will "go away." Supporters could try to get legislative approval in 2013 or take the issue to voters in the future as a constitutional amendment.
"Hopefully, we'll be here in one form or fashion to bring destination resorts to Florida," Hoppe said. Resorts World Miami is part of the Malaysian-based Genting Group, which also has other resort casinos.
The casino issue has spurred one of the biggest lobbying fights of the 2012 session, with proposals filed in the House and Senate. The Senate version, sponsored by Ellyn Bogdanoff, R-Fort Lauderdale, was approved by the Regulated Industries Committee last month but has not been heard again.
Under Fresen's proposal, the state would allow up to three "destination" resort casinos in Miami-Dade and Broward counties, with each project costing at least $2 billion to develop. Each of the casinos would have to be approved in local referendums.
More broadly, however, Fresen said the bill was aimed at trying to get better control of gambling in the state. As an example, the bill would revoke pari-mutuel permits for facilities that don't currently operate and would bar the state from issuing new permits.
Fresen also proposed banning Internet cafes, which have popped up throughout the state in recent years. Critics say those businesses use a loophole to offer computerized games that are similar to slot machines, though the Internet café industry says it offers legal sweepstakes-style games.
Associated Industries of Florida and parts of the construction industry have been major supporters of the resort-casino idea, saying it would create tens of thousands of desperately needed jobs.
"On Main Street, people are wondering what Tallahassee is going to do today," carpenters union official Miguel Fuentes told the subcommittee Friday in arguing for the bill.
But the bill faced an influential collection of opponents, including the Florida Chamber of Commerce, the Florida Restaurant & Lodging Association, law-enforcement groups, religious conservatives and the three state Cabinet members. The chamber and the restaurant and lodging association, for example, argued the proposal could hurt existing businesses and damage Florida's family-friendly tourism brand.
Also, parts of the pari-mutuel industry lobbied against the bill. South Florida pari-mutuels particularly were concerned they could be hurt by resort casinos that would be able to offer a broader range of games, such as blackjack and craps.
"We fear we would have gone out of business and probably quickly," said Izzy Havenick, a vice president of Magic City Casino, which is about two miles from the site where Resorts World Miami wants to build a facility.
–Jim Saunders, News Service of Florida