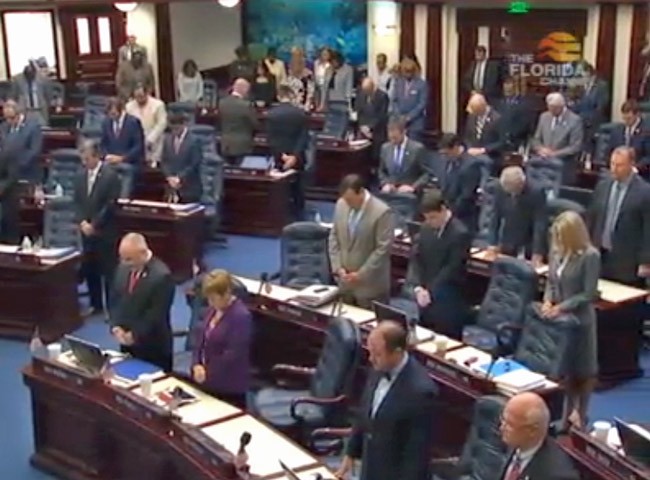 House and Senate leaders announced Friday that they had struck agreement on the overall shape of a spending plan for the budget year that begins July 1, but lawmakers still face days of detailed negotiations to hash out the finer points of a deal.
The agreement was the first tangible sign of progress on a budget during a special session that began Monday. The new meetings are necessary because lawmakers failed to reach consensus on a spending plan — their one annual, constitutionally-required duty — during the regular session held this spring.
Legislative leaders were quick to tamp down any talk of an early end to the current session, which is scheduled to last through June 20.
"There's a reason these special sessions for a budget are 19 days, and I think we'll use almost all of it," said Senate Appropriations Chairman Tom Lee, R-Brandon.
It wasn't immediately clear how much money the Legislature will plow into a plan to replace the loss of more than $1 billion in federal funding for the Low Income Pool, or LIP, program. Federal officials have said the state can expect about $1 billion next year — less than half of this year's $2.2 billion — for the program, which sends money to hospitals and other medical providers that care for large numbers of low-income patients.
But lawmakers will almost certainly pour hundreds of millions of additional dollars into health-care, drawing down funding from other federal sources to fill the LIP hole. Gov. Rick Scott has voiced opposition to using state tax dollars to do that, instead of local taxes that now fund LIP, but Lee said he wasn't overly worried about the prospect of a veto.
"You are wise to keep one eye on what might or might not be acceptable at the plaza level," Lee said, referring to where the governor's office is located in the Capitol, "but they're going to watch us work. They know we're up here doing our job. And if they have any input, they've got my number, and I'd love to chat with them any time."
Lee also downplayed the possibility that an ongoing lawsuit that Scott has filed against the federal government over LIP funding would be resolved before lawmakers have to complete a budget.
In announcing the deal to his members, House Speaker Steve Crisafulli, R-Merritt Island, said his chamber would work cooperatively with the Senate.
"Our job is to keep our eye on the people of Florida, not on a score sheet on whether or not the House or the Senate wins," he said.
Meetings of "conference committees," which fill in the more detailed aspects of the budget, will begin Saturday morning. Lee and House Appropriations Chairman Richard Corcoran, R-Land O' Lakes, will start working on any unresolved issues after 12 p.m. Tuesday.
In addition to the health-care issues, the bigger ticket items for lawmakers to hammer out are how much to spend on public schools, where Scott has called for record per-student spending; what to do on land and water conservation spending under a constitutional amendment voters passed last year; and putting together "a tax package that we can be proud of," in the words of Senate President Andy Gardiner, R-Orlando.
On Friday, the House approved a slimmed down tax-cut package (HB 33A) that offers $273.2 million in savings for the upcoming fiscal year, with an increase to $436 million the following year. The full Senate has not yet passed its version of the tax-cut legislation.
–Brandon Larrabee, News Service of Florida