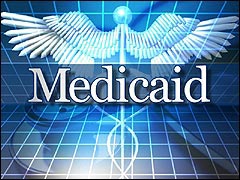 By Jim Saunders
Seeking dramatic changes in Florida's Medicaid program, House leaders late Monday released a proposal that would require almost all beneficiaries statewide to enroll in managed-care plans — including seniors who need long-term care.
The proposal would take years to carry out, but Medicaid managed care would become mandatory next year in Miami-Dade County. The state's most populous county would join five other counties in a controversial managed-care pilot program.
The House proposal would carve up the state into six regions, where health-maintenance organizations, provider-service networks and other types of managed-care plans would seek state approval to sign up Medicaid beneficiaries.

Ultimately, it would do away with the fee-for-service system, in which doctors are paid by the visit or treatment. Fee-for-service has been the traditional payment method since Medicaid, the joint state-federal program for certain groups of low-income people, began in the 1960s.
Its drawback is that since Medicaid pays a lot less per service than other payers, there is a temptation for treatment providers to do more of them to make up the difference. Medicare's traditional fee-for-service payment system shares the same drawbacks.
Critics of managed care, which pays a flat fee per month no matter how many services are provided, has incentives that trend in the opposite direction. That is why vulnerable populations — especially low-income elderly people in long-term care — have been exempt from managed-care experiments in Florida and most other states.
"The Florida Medicaid program is established as a statewide, integrated managed-care program for all covered services, including long-term care services," said one of two draft bills released Monday night by the House Select Policy Council on Strategic & Economic Planning.
Members of the House council are scheduled to discuss the proposal during a workshop tonight. The proposal is substantially different from a Senate bill that calls for expanding the pilot program to 19 additional counties.