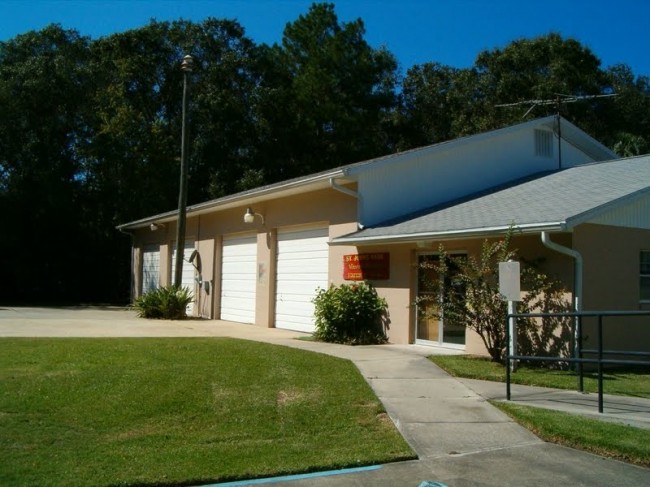 One caller for fire-rescue response in rural west Flagler County during January waited nearly 23 minutes for help to arrive. Of the 34 calls last month from the western part of the county, response to five other calls also took more than 20 minutes and response to six calls took 19 minutes or more. Help reached seven callers on the west side of Flagler County in under 10 minutes during January.
"Response times on the west side of the county, where we don't have a manned station, are going to be longer," Flagler County Fire Rescue Chief Don Petito said. Call volumes on the west side of Flagler County are also low, about four percent of total fire-rescue calls countywide come from the west side, basically west of U.S. Highway 1. Response times to the west side can vary depending on calls elsewhere in Flagler and which station has a crew available to send to the west side. "We're doing the best we can," Petito said.
The west side has long been ripe for more fire rescue services. But between budget constraints and a persisting anti-tax mood, the Flagler County Commission has been looking for ways to cut fire rescue services, not broaden them. Last year one of the highlights of budget season at the commission was a protracted debate over the fate of a new fire truck, which one commissioner opposed. The west side is a small political constituency, so ignoring it hasn't been difficult, though County Commissioner Nate McLaughlin, who represents the west side, has been doing his best to lend more than an ear to the residents' demands.
Two residents raised the issue of fire-rescue response on the county's west side at a recent town hall meeting. "I found out we had no manned station up here when I went to a town hall meeting and someone brought it up," said Pamela Andrews, who lives in Daytona North. "It's like the west side of the county is like the black sheep. We shouldn't be put on the back burner."
It may not be for much longer.
The fire rescue chief and other county officials are developing a plan they expect will provide quicker response to the west side of Flagler County. "We're talking about putting a unit on the west side and trying to bring down those response times," Petito said. County officials are looking at re-deploying some firefighters to staff an existing fire station near County Road 305 and County Road 2006, which at one time was staffed with volunteer firefighters. However, the numbers of volunteer firefighters have declined.
"Volunteers nationally are dwindling," Petito said. "Obviously, they have to work to make a living. Some work two or three jobs. The other thing is federal and state regulations on training hours. A lot of volunteers can't meet the training mandates, or they meet the training but get hired by another (fire-rescue) organization."
Flagler County Administrator Craig Coffey said the decrease in volunteer firefighters, leaving a station unstaffed, is one factor in the westside response times. The other factor is that the west side was growing, as the east side of the county was, before the recession that slowed growth everywhere. Coffey acknowledged that discussions are underway about renovating the existing fire station and reorganizing existing crews and equipment to staff the building.
"If we're able to retrofit the existing site, we're looking at $600,000 to $700,000 in capital expense," Coffey said. "A new building would cost up to $1.7 million, depending on land. Operational expenses are what we're really focused on. We're going to be trying to shift people around without adding operational costs, namely manpower." The county is aiming for the most cost-effect method that would still meet standards and improve existing service. The existing building being looked at for renovation and re-use has four vehicle bays.
"It's a perfect location," Coffey said. "It allows us to get into Daytona North and areas on the west side."
Ambulance service might also be reorganized by putting an ambulance at the currently unstaffed westside fire station, Coffey said. Existing equipment would be redeployed to staff the unused volunteer station, he said. "We might be able to deploy reserve rigs out there and still meet all standards," the manager said.
Flagler County's Fire Rescue covers 485 square miles with 80 people, a fleet of 44 vehicles, including nine fire engines and 10 medical transport units. The department's annual budget is $8 million.
The unstaffed volunteer station would be a perfect location and frugal solution, Andrews said. "It's a perfectly fine station."
Tanya Snyder, a St. Johns Park resident, spoke at a recent town hall meeting about the need to improve fire-rescue response times. "It's important because we have so many residents out here," she said. "We need the coverage."
McLaughlin, who sponsored the town hall meetings, said county staff is putting together details of a proposal for the County Commission. "We're really at the very early stages of working this problem," he said. "For me, this being out in my district, this is one of the highest priorities. Across the county, everybody is concerned we have proper safety for all of our residents."
Barbara Revels, another Flagler County Commissioner, said, "I know that it's very needed in that community." Elected leaders need to know whether existing staff and the unused building can be made to meet needs and what that cost would be, as opposed to contending with the cost of a new building and additional staff. The redeployment of staff to the existing building is the likely option. A clearer picture and recommendation is expected to be presented to County Commissioners in coming weeks.