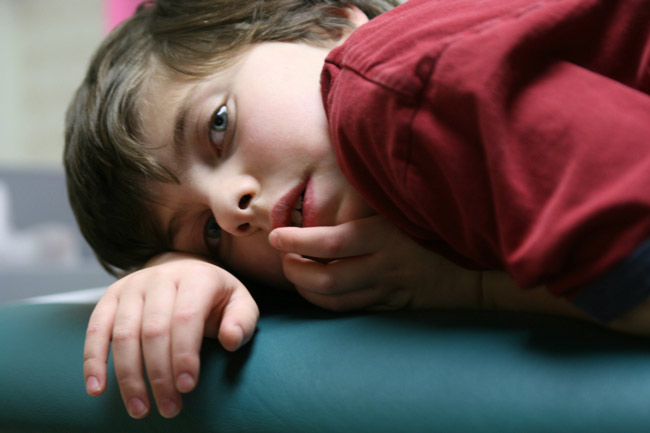 Almost one in four resident of Flagler County has no health insurance, and for adults between 18 and 64, the proportion of the uninsured is higher—26.8 percent—according to figures released this week by the U.S. Census Bureau. The figures are based on the Census Bureau's Small Area Health Insurance Estimate, the only source for single-year estimates of health insurance coverage status for every county in the nation. They apply to 2010.
Significantly, women in Flagler County are far more likely not to have health insurance coverage than men: For those under 65, the proportion of uninsured rises to 35.5 percent, and 36.9 percent in the state as a whole. In some counties, including Miami-Dade, the proportion of uninsured women and girls approaches 50 percent.
In all, 16,774 Flagler County residents younger than 65 have no insurance. Florida's rate of uninsured people under 65 is slightly higher than Flagler's, at 25.3 percent.
The rate of uninsured children is lower: 14.1 percent in Flagler (or 2,784 children), and 13.4 percent in Florida. For the elderly—those 65 and over—uninsurance rates are in the low single digits, as most are covered by Medicare, the government-insurance program for the aged. Some 50 million Americans are enrolled in Medicare.
Besides confirming alarming conditions for large swaths of the population, the Census Bureau numbers are becoming more relevant in light of the Obama administration's health care reform act, which aims to provide insurance coverage universally.
The health care act would cover all those whose income is less than 138 percent of the poverty level. In Flagler County, 18,559 people fall into that group, and 7,164 of them—or 38.6 percent—are uninsured, according to the Census Bureau.
Some would be eligible for subsidized Medicaid or other forms of health coverage, at no cost to them, under the new health care law.
But not all: the expansion of Medicaid that would take in all Flagler County (and Florida) residents under a certain income threshold depends on the state voluntarily going along with the program. That part of health care reform is optional. Most states are going along. Gov. Rick Scott is not. Even though the federal government will pick up the entire cost of the expansion for the first two years, then pick up 90 percent of the cost in subsequent years, Scott announced that Florida would stay out of it, essentially denying coverage to a large portion of Florida's poor.
Scott and Florida Republicans were among the leaders nationally battling against the Obama health law, with Florida's attorney general leading the legal case that ended up before the U.S. Supreme Court this year. The court declared the law constitutional on most grounds, and its implementation is going forward. Mitt Romney, the Republican nominee for president, has vowed to repeal the law. He has not spelled out an alternative aside from an unspecified plan to provide tax credits and vouchers, for people to buy insurance. Paul Ryan, his vice presidential nominee, has spelled out a more specified plan to privatize Medicare while allowing recipients to still receive the government-backed benefits, but at much higher costs than they do now.
The Census Bureau numbers show that almost 3.5 million Floridians would be eligible either for Medicaid or for some form of subsidized health coverage. In Flagler County 27,500 people under 65 have an income below 400 percent of the poverty line (for a family of four, that means a household income below $89,000). And 27 percent of those residents have no insurance. They would all be eligible for at least some subsidy (but by no means complete coverage) under the new health law.
The county with the lowest proportion of uninsured people younger than 65 is St. Johns, with 16.3 percent. Miami-Dade has the highest proportion of uninsured, with 35.8 percent.