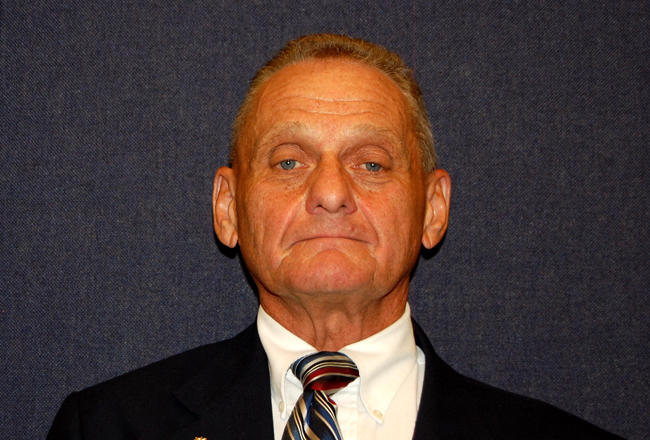 The Flagler County School Board voted 3-2 to adopt a uniform policy on Jan. 17. On Jan. 25, the board met in a workshop to review the wording of the proposed policy, which it will vote on as such at its next meeting on Tuesday, 31. That vote won't mean final adoption: the policy must still be advertised for 90 days, giving the public further chances to comment. It would be adopted for good in spring, though in effect, next Tuesday's vote will make the policy all but final.
Here is the wording of that proposed policy in its latest version, as agreed to by consensus today. Strike-outs and red additions reflect today's amendments to the policy as originally drafted by Valentine and her top administrative staff. A printable pdf of the proposal is available here. The story on today's meeting is here.

Proposed UNIFORM DRESS CODE 2012-13
All staff members will enforce the dress code. The administration/designee will be the final judge about whether a student's clothing meets requirements of policy. We rely on the good taste and judgment of the students and the responsibility of the parents to advise their children of the appropriate dress in accordance with the Flagler Public School Dress Code Policy.
Specific Requirements:
Pants/Bottom Attire
Must be khaki, navy blue or black slacks, or

dark

blue

or black

denim. May include pants, walking shorts, skirts, skorts, or jumpers. A small trademark logo is acceptable.
Pants

must be plain without

may not have

any holes, tears, tatters, or unfinished hems, and must be worn securely at the waist.
If pants have belt loops, a black or brown belt must be used.

Students in grades K-3 are exempt

.
Shirts
Shirts

must be short or long

sleeve polo style, oxford style, or button-up dress shirt with a collar. A small trademark logo is acceptable.
All schools may use the district colors of white

or grey

and choose up to two additional standard school colors. Shirts must be solid color.
On designated school Spirit Days or special events, students may wear their school logo t-shirt, team jersey, or club shirt.
It is recommended shirts be tucked in. Cleavage must be covered.
Outer or cool weather attire
Zip- or button-up or

"over the head"

sweatshirts or sweaters are acceptable as long as required dress attire is worn

beneath

.
Items must be solid color in white,

grey

or the approved school colors. A small trademark logo is acceptable.
School logo items are acceptable.
Standard, required dress code must be worn, even when wearing cool weather attire.
The following general rules apply to dress code:
Shorts, skirts,

skorts, or jumpers

are acceptable if they are within 4" above the knee.
Hats, headgear, or any head covering (bandanas, sweatbands, and du-rags) will not be allowed.
3. No undergarments are to be seen at any time.
Wearing apparel which tends to identify association with secret societies or gangs as prohibited in Florida Statutes is not allowed.
No sunglasses can be worn inside buildings.
All chains that hang outside clothing are not allowed.
Any jewelry or accessory that presents a safety or health hazard or causes a major disruption to the educational process is not allowed.
Footwear that is a safety hazard will not be allowed. (i. e. footwear with wheels, including but not limited to Heely's.)

K-6 must wear enclosed shoes or athletic shoes; 7-8 may wear enclosed shoes, athletic shoes, or sandals with a back strap; high school may wear all of the above and flip flops/sandals. Footwear determined by staff to be unsafe for school/physical education classes will be prohibited by school administration for those activities or classes.

All clothing must be properly sized for you, it may not be

oversized or undersized

, and worn secured at the waist level.
10. Tattoos deemed inappropriate by staff must be covered.
11. Contact lenses that alter the appearance of the eye (other than to another naturally occurring color) are not allowed.
12. No trench coats
13. School ID's must be worn and clearly displayed by high school and middle school students.
According to FS 1001.43, the School Board has the right to adopt programs and policies to ensure the safety and welfare of individuals, including requiring uniforms. It is important for students and parents/guardians to work with the school in adhering to district dress code.