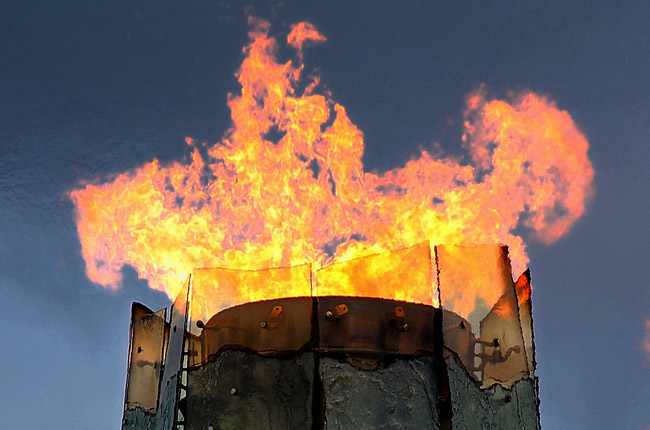 To register for Flagler County's First Ulympic Games April 6-13, click here. Any employee from any local government agency may participate. The registration deadline is Friday, March 15. 

Months ago Barbara Revels, the Flagler County Commissioner who seems to jog to the rhythm of new ideas, thought up this one: why not hold a week's worth of games modeled after the Olympics, and involving all local government employees as participants and competitors—from county government, all the cities, the constitutional offices, the school board and any other employees who work for any form government in Flagler.
"A lot of us don't know each other necessarily across city lines or county lines or school lines," Revels said, speaking to the school board in a recent presentation about the local Olympics. "We try to promote good health within all of our governmental agencies. We fund health care and those types of things, and we have all these wonderful trails and parks and school system playgrounds. And I thought it would really be great if we could sponsor something like they have in a lot of big communities, like corporate games, where if we did something where it was just government employees playing government employees."
Revels teamed up with Alicia Casas of the United Way, the non-profit philanthropic organization, and the idea took off: there'd be 10 events—Archery, bowling, cornhole, cycling, golf, horeseshoes, running, softball, tennis and volleyball. Participants would be encouraged to enter individually and in teams. They had—they have—until the end of this week (Friday, March 15) to register for any of the events, for modest fees that range from $5 per person per event to (in softball's case) $100 per team. (You can register here.)
It's called the Ulympic Games. And they're on. The events will be held between Saturday, April 6 and the following weekend, culminating in a picnic for all—participants, families, friends. The principal goals are to highlight fitness, breakdown walls between local governments, and also raise money for Flagler County schools' summer camps: that's the chosen goal of the money the United Way will be collecting.
The only restriction is that you must be a local government employee to participate. No family members, no "ringers," as Revels calls them. But the school board, with some 1,800 employees, is the largest employer in the county. Palm Coast and county governments are among the largest employers. When all potential participants are counted, the number could exceed 3,000.
Could, but as of last week, only around 30 people had registered to participate, raising questions about the viability of the games come April 6.
One problem: none of the local governments, including county government, advertised the games prominently, either on their websites or through their social media pages. The plan had been to have each government's human resources department inform employees, since it was an employee-only competition. But that appears not to have generated much of a response.
"Any time you start a new thing, this is what happens," Revels said, not losing hope. She is still thinking that most people are procrastinating, and leaving registrations to the last minute. Yet when she presented the idea to the school board last week, board members appeared enthusiastic enough to want to participate themselves—which is just the point, Revels says: she wants to see elected representatives playing alongside—and competing with—employees, up to the day of the picnic, when there may be a dunking booth for some of them.
Andy Dance, the school board chairman, said he'd registered to take part in the archery competition (and summoned archery specialists from Belle Terre Elementary to train him: Belle Terre has a seasoned team, and is in fact hosting the archery competition, having the necessary wares to do so). School Board member Colleen Conklin, doubting anyone would entrust her with a bow and arrow ("not standing behind me," Dance said), wants to be on a softball team.
Each local government was asked to sponsor at least a game, and to be a location host. Like the actual Olympics, the games are spread out across many venues. Some events piggy-back others: the cycling competition is in conjunction with the Flagler Beach Rotary Club's annual cycling run, which begins at the Chamber of Commerce on State Road 100 the morning of April 7. Palm Coast is hosting the golf competition at the Palm Harbor Golf Course on April 6. Flagler County is hosting the horseshoes competition at its new horseshoe park on Old Dixie Highway. And so on. (See the list of venues here.)
Revels was approaching local restaurants to provide bagged lunches for the picnic, too, at a reasonable price, but because of the low turnout so far, she's held back, unsure about the actual number of people who might end up at the picnic to start with. The final weekend actually coincides with the annual Rock 'n Ribfest in Palm Coast's Town Center, but I think they're two different audiences," Revels says.
"Lots of fun, lots of competition, hope to see you all doing something, whatever your favorite thing is to do, because I think it'll be really helpful if all of our employees across the county see elected official participating as well or at least appreciating what they're doing," she told the school board. "If it's fun enough and it isn't that much trouble for everybody, in the future, we don't know how it might expand to families, we don't know how it might expand to some sort of corporate cup across the county and really get into some fun competition where we all meet each other on the ballfield and have fun."
For now, however, the goal is to get the word out to participants that the games are on, and that they need participants.
To register for Flagler County's First Ulympic Games April 6-13, click here. Any employee from any local government agency may participate. The registration deadline is Friday, March 15.