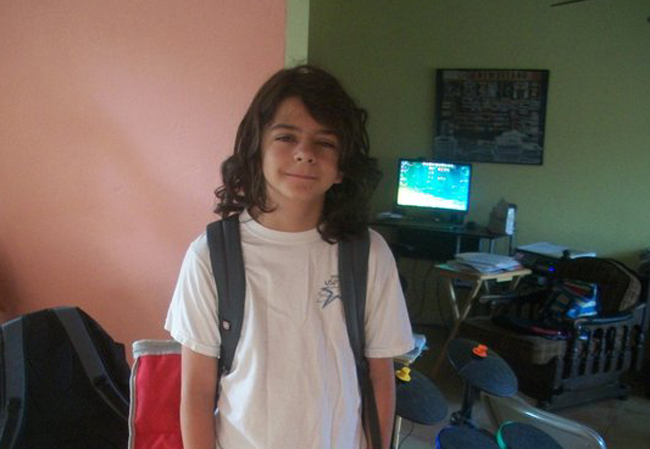 Note: all meetings are open to the public. You're welcome to send tips or suggestions to [email protected].
The Week's Quick Links

Early Voting for Palm Coast City Council
Early voting for Palm Coast City Council seats 1 and 3 begins Monday, Oct. 24, at just one location: The Flagler County Public Library, 2500 Palm Coast Parkway NW, in Palm Coast. Early voting booths will be open Monday through Saturday, Oct. 24 through Nov. 5, 8:30 a.m. to 4:30 p.m. All registered Palm Coast voters are eligible to vote in both races, no matter your party affiliation, or no-party affiliation.
The candidates: Incumbent Holsey Moorman and challenger Bill McGuire for the District 1 seat, and Dennis Cross and Jason DeLorenzo for the District 3 seat. (Take the survey below.)
Let's hope turnout will be better than for the mayoral election, which drew less than 11 percent of you voters out.
Click On:

City Council Election: The Live Survey

The Arts This Week: Galleries, Theaters, Performing Arts

Palm Coast's City Repertory Theatre opens a new play, Jane Martin's "Talking With…," on Thursday, Oct. 28, at 7:30 p.m. at Hollingsworth gallery. The play is hilarious and thought provoking. Nine women portray 11 vivid characters that include a bizarre combination of snake handlers, rodeo queens, twirlers, and bag ladies, among others. An actress auditioning for a show threatens to strip naked or kill her cat if she doesn't get the part, while another goes through the final stages of labor to hilarious results. "Talking With…" will be staged on Friday and Saturday Oct. 28 and 29 at 7:30pm, and Sunday, Oct. 30 at 2 p.m., and again Thursday through Saturday, November 3, 4, 5 at 7:30 pm. at the Hollingsworth Gallery at City Market Place, 160 Cypress Point Parkway, Suite B207, Palm Coast (behind Walmart). The box office phone number is 386/585 9415. Fans can keep up with the City Repertory Theatre via its Facebook page.
Hollingsworth Gallery's "7 Cameras," a photography exhibit featuring the works of seven artists, continues through the end of the month. The artists: href="http://www.stevenbensonphotographer.com/">Steven Benson, Dan Biferie, Nik Clements, Jennifer Kaczmarek, Mercedez McCartney, A.J. Neste and Mark Townsend. Read a review of the show. The gallery is located at City Marketplace behind Walmart, 160 Cypress Point Pkwy., Suites 209B & 210B (upstairs northeast corner). Call 386/871-9546 or 386/237-9988.
The Flagler County Art League's new show, "The Animal Kingdom," continues through the end of the month. The show features works in various media themed around animals, with miniature art and photography along with featured retrospectives of the works of Ernie Baudhuin and the drawings of Anna Lokshina. The Flagler County Art League is also located at City Marketplace behind Walmart, 160 Cypress Point Pkwy. Call 386/986-4668 for details.

Flagler Beach's Gallery of Local Art (GOLA), is featuring the works of Jan Obendorfer. A note from GOLA: "Jan is a local girl, native to the Daytona Beach area, who grew up just two blocks from the beach. Her love for art first became apparent while studying under Nina Masters at Seabreeze High School, and continued to grow while taking classes at Daytona State College, which was DBJC at that time! Before Jan graduated from college, Eastern airlines offered her a glamorous career as a flight attendant, and for 15 years, Jan traveled around the world serving coffee. While living and working in several areas of the eastern part of the United States, Jan's art had to take the back burner to an even greater adventure, raising a family. Jan's three grown children are now living in three different states pursuing their own adventurous lives. Jan & her wonderful husband, Charles stay very busy feeding their travel bug in the summers by visiting family."
Click On:


The county commission doesn't doesn't have a formal business meeting this week, but it will meet on Tuesday, Oct. 25, at 9 a.m. in a conference room on the third floor of the Government Services Building in Bunnell to interview more than two dozen candidates for its new economic development council. Interviews will last less than 5 minutes each. The meeting is open to the public.
The commission will also hold a workshop later Tuesday, Oct. 25, at 4 p.m., on Marinelands Acres. That meeting will take place at the Emergency Operations Center's conference room, in the building behind the main government administration building.
The commission is also hosting a 6 p.m. meeting, also on Oct. 25, where the U.S. Army Corps of Engineers will discuss hurricane and storm damage reduction along the coast.


The Palm Coast City Council meets for a workshop at 9 a.m. Tuesday, Oct. 25, at the city's offices at City Market Place, 160 Cypress Point Parkway in Palm Coast. The council will again discuss levying a $2.33 per month "fire hydrant fee" on residents outside city limits who are hooked into the city's water system, for fire protection. The council will also discuss renewing a contract for use of prison labor on city projects. That contract is valued at $116,000. The money goes to the Florida Department of Corrections, not to prisoners. The agenda is below.
Palm Coast City Council Agenda, Oct. 25, 2011
Mayor Jon Netts will host a town hall meeting on Tuesday, Oct. 25, at 7 p.m. at the Palm Coast Community Center. The mayor's followers usually get an email alert about his town hall meetings. His email list was wiped out in a computer snafu, and he'd like constituents to know that to be put back on the list, they must send him an email again.


There is no school on either Monday, Oct. 24 (a teacher planning day) or Tuesday, Oct. 25 (a professional development day). The school district is hosting a series of "Active Parenting Workshops" on Thursday, Oct. 27, at the Government Services Building in Bunnell, on the third floor. All sessions are at 6 p.m. The sessions are broken down into three categories: for parents of children ages 1-4, for parents of children ages 5-12 and for parents of children ages 13-18.
Wadsworth Elementary's Fall Festival and fundraiser is scheduled for Friday, Oct. 28, at 5:30 p.m. at Belle Terre Park, behind Wadsworth Elementary. All welcome.
There will also be a Halloween Monster Bash on Friday, Oct. 28, at 7 p.m., for grades 5-7, at the Flagler County Youth Center, on the campus of Flagler Palm Coast High School.
Click On:


The Flagler Beach City Commission meets on Thursday, Oct. 27, at 5:30 p.m. at the Flagler Beach City Hall. The commission will hear a proposal for a 300-foot no-surf zone, from Tom Gillin, its parks and recreations director. The commission will also again discuss and approve its amended dog-friendly dining ordinance, which would make possible taking dogs to certain restaurants, within approved guidelines. The commission will also consider a half-year moratorium on new pain clinics in the city. The full agenda is below.
Flagler Beach City Commission, Oct. 27, 2011


With lawmakers taking a break next week before returning again Halloween week, the news in state government will be dominated by regulatory agencies and courts. Gov. Rick Scott returns from a Brazil trip, and at the end of the week Democrats decamp to Orlando for their annual convention, which features Vice President Joe Biden.
On the regulatory calendar, the Public Service Commission has a high profile and closely watched issue before it on Monday as it deals with who will pay how much for nuclear power.
There are two high profile cases in a Tallahassee circuit court this week, with a lawsuit over the new pension pay-in requirement for state workers and the so-called "Blaine Amendment" spelling out the dividing line between state money and religious institutions the subjects of hearings in separate lawsuits this week.
Policy wonks would be happier in Orlando than Tallahassee this week with a major gathering of stakeholders talking about energy policy. The Department of Agriculture is hosting the energy summit, with a policy speech by Agriculture Commissioner Adam Putnam and several panel discussions with key players in that field. Among them is PSC Commissioner Art Graham, and several other government and industry officials.
MONDAY, OCT. 24, 2011
NUKE COSTS DECIDED: The Public Service Commission will consider requests by Florida Power & Light and Progress Energy Florida to pass along about $337 million in costs to customers next year for nuclear-power projects. (Monday, 9:30 a.m., Betty Easley Conference Center, 4075 Esplanade Way, Tallahassee.)
HOME GROWN FOOD AT SCHOOLS: In an attempt to show school lunches are more than tater tots and pizza, the Florida Department of Education and the Florida Department of Agriculture and Consumer Services will kick off "Florida Grown School Lunch Week" to highlight the foods grown in Florida used in school lunches. The event will have culinary demonstrations by staff who work with growers and schools and some examples of school lunches. (Monday, 10 am, Courtyard, The Capitol.)
BP, LONG TERM REVENUE FORECASTS: The Revenue Estimating Conference will continue discussing the economic impact on Florida of the BP oil spill in the Gulf of Mexico. Following their spill and claims discussion, forecasters will look at the state's long range revenue picture. (Monday, 1 p.m., 117 Knott Building, the Capitol.)
TUESDAY, OCT. 25, 2011
MEDICAID MULLED: The state Medical Care Advisory Committee will meet to discuss Medicaid issues. (Tuesday, 1 p.m., Agency for Health Care Administration, 2727 Mahan Drive, Building 3, Tallahassee.)
WEDNESDAY, OCT. 26, 2011
COURT HEARING ON PENSION CONTRIBUTIONS: The Florida Education Association and other union groups will argue at a Second Judicial Circuit Court hearing that the mandatory 3 percent contributions required by Florida Retirement System participants are unconstitutional. Judge Jackie Fulford will hear the high-profile case that pits unions against the Republican political leadership. Lead attorney Ron Meyer will argue against attorneys representing the state that requiring employees to put 3 percent of their salaries towards their pensions violates the state constitution's right to collectively bargain. The law will lead to state and local government workers contributing about $800 million a year toward their retirement accounts. (Wednesday, 7:30 a.m., Courtroom 2F, Second Judicial Circuit Court, 301 South Monroe Street, Tallahassee.)
TRANSPORTATION: PUBLIC PRIVATE PARTNERSHIPS: Florida Department of Transportation and Florida's Turnpike Enterprise will host a forum to discuss funding ideas with potential private sector partners. The agencies say they're trying to identify ways that Turnpike projects can be delivered faster, more efficiently, and cheaper; find new sources of revenue in addition to tolling and otherwise lower Turnpike costs. (Wednesday, 9 a.m., Hilton Orlando, 6001 Destination Parkway, Orlando.)
REVENUE ESTIMATORS LOOK AT IMPACTS: The Revenue Estimating Conference will hold an Impact Conference to discuss the costs of legislation. (Wednesday, 10 a.m., 117 Knott Building, the Capitol.)
MORE THAN LIP SERVICE?: The Low Income Pool Council will discuss the $1 billion program that funnels money to hospitals and other health providers that serve low-income and uninsured patients. (Wednesday, 10 a.m., Agency for Health Care Administration, 2727 Mahan Drive, Building 3, Tallahassee.)
BROGAN SPEAKS AT STEM SUMMIT: State University System Chancellor Frank Brogan will speak about how state universities are responding to the call for more STEM (science, technology, engineering and math) degrees at the Florida STEM summit, hosted by the Career and Technical Foundation. Several Florida companies will be at the summit to discuss how colleges and universities are working toward producing graduates that match workforce needs. STEM is a hot topic lately, with Gov. Rick Scott jumping on board with businesses to push for more STEM graduates from Florida universities and colleges. The conference is on Tuesday and Wednesday, but Brogan speaks Wednesday. (11:15 a.m., Wednesday, Museum of Science and Industry, 4801 E. Fowler Ave., Tampa.)
FLORIDA ENERGY SUMMIT: The Florida Energy Summit, hosted by the Florida Department of Agriculture, kicks off Wednesday afternoon with opening remarks from Agriculture Commissioner Adam Putnam, and then a panel on green jobs, and another on water use that features Syd Kitson, the developer of Babcock Ranch, Former Community Affairs Secretary Billy Buzzett, and Lykes Brothers Vice President Joe Collins. There's also a panel on Farm to Fuel – the effort to boost production of crops for fuel – and another on local governments. The summit continues on Thursday. The agenda is at: http://www.floridaenergysummit.com/summit/agenda.html. (Wednesday, 1 p.m., Rosen Shingle Creek, Orlando.)
ESCAMBIA DELEGATION: Members of the Escambia County state legislative delegation hold a public hearing Wednesday evening to take public comments on proposals that will be before lawmakers, or should be, next year. The delegation is Rep. Doug Broxson, R-Gulf Breeze, Rep. Clay Ingram, R-Pensacola, Rep. Clay Ford, R-Gulf Breeze, Sen. Greg Evers, R-Baker and Sen. Don Gaetz, R-Niceville. (5:30 p.m., CDT, Pensacola City Hall, Hagler Mason Conference Room, 222 W. Main St., Pensacola.)
KEYS STATE PARK MANAGEMENT PLANS: The Florida Park Service holds a public meeting to present management plans for state parks in the Keys. Under consideration are plans for Indian Key Historic State Park, Lignumvitae Key Botanical State Park, San Pedro Underwater Archaeological Preserve State Park and Windley Key Fossil Reef Geological State Park. The plans can be found at http://bit.ly/pXO7jL. (Wednesday, 7 p.m., Monroe County Public Library, 81830 Overseas Highway, Islamorada.)
THURSDAY, OCT. 27, 2011
PUTNAM SPEAKS AT ENERGY SUMMIT: Agriculture Commissioner Adam Putnam outlines a vision for future energy production in Florida at the second day of the Florida Energy Summit. Also on the summit agenda for Thursday is a panel on state energy policy that includes state Rep. Seth McKeel, R-Lakeland; PSC Chairman Art Graham; Mary Bane, energy policy advisor to the governor, and Jim Murley, interim executive director of the South Florida Regional Planning Council. There are other panels on renewables generally, as well as solar, alternative vehicles and other issues. The agenda is at: http://www.floridaenergysummit.com/summit/agenda.html
(Thursday, 8:15 a.m., Rosen Shingle Creek, Orlando.)
SUPREME COURT OPINIONS: The Florida Supreme Court releases its regular opinions. (11 a.m.)
COURT HEARS ARGUMENTS ON CHURCH AND STATE SEPARATION: Lawyers for public school advocates and religious leaders will argue a ballot measure that would allow the state to funnel money to religious institutions is misleading in a hearing at the Second Judicial Circuit Court before Judge Jackie Fulford. Groups such as the Florida Education Association, the teacher's union, argue it is designed to promote a big expansion of private school vouchers. The proposed constitutional change, known as Amendment 7, would delete a line in the state constitution that prohibits the state from using taxpayer dollars to "aid in any church, sect or religious denomination." Amendment 7 would then insert a line that says the government cannot deny an individual or group the "benefits of any program, funding or other support on the basis of religious identity or belief." The lawsuit was filed against Florida Secretary of State Kurt Browning. (Thursday, 3 p.m., Second Judicial Circuit Court, 301 South Monroe Street, Tallahassee.)
FRIDAY, OCT. 28, 2011
DEMOCRATIC STATE CONVENTION: The Florida Democratic Party will hold its 2011 state convention in Orlando from Friday, October 28 – Sunday, October 30, 2011. Vice President Joe Biden, U.S. Sen. Bill Nelson, DNC Chairwoman Debbie Wasserman Schultz and former Gov. and U.S. Sen. Bob Graham will rally with supporters at the Disney Contemporary Resort. Democrats will also award former Gov. Reubin Askew with a Lifetime Achievement award for a legacy of leadership. (Friday-Sunday, Disney Contemporary Resort – Fantasia Ballroom, 4600 North World Drive, Lake Buena Vista.)
CAMPAIGNS
PERRY IN ST. PETE BEACH WEDNESDAY: Republican Presidential candidate Rick Perry holds a $2,500 VIP reception Wednesday morning followed by a $1,000 breakfast. (Wednesday, 9 a.m., Trade Winds Island Grand Resort, 5500 Gulf Blvd., St. Pete Beach.)
If you have items you think might be good for the Advances, or our weekday On Tap feature, please email to [email protected]
–Tallahassee calendar Compiled by the News Service of Florida.