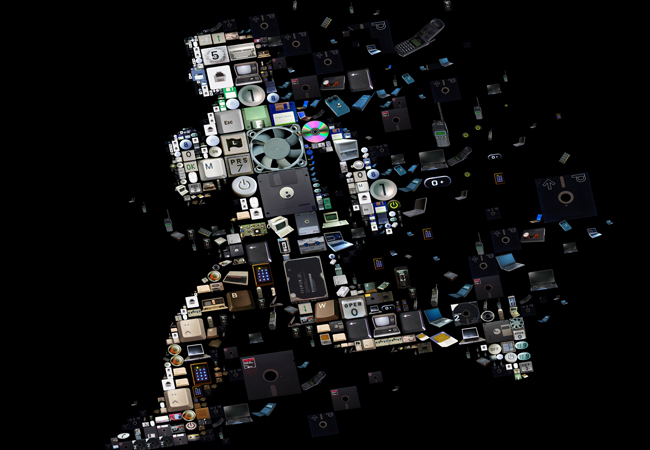 Will the founder of the next Google come from Flagler County?
Perhaps it's pie-in-the-sky to wonder if a local student might form the next enormously successful technology company, but Flagler School District officials hope that a new learning academy will fill certain needs for students, teachers and the school district, as well as possibly open some lofty doors.
Flagler County School Board members voted last week to join the New Tech Network, a non-profit group with aims to help students gain knowledge and skills needed to succeed through collaboration, critical thinking and problem solving. The cost will be roughly $404,000 spread over five years.
"You never know," Flagler County School Board Chairman Andy Dance said when asked if the next innovative company founder might emerge from the new technology learning academy. "We've had some really successful graduates. Our goal is to make these students successful in college and business. This is a great program to keep kids engaged and focused. We're excited about the possibilities of kids having unlimited potential when they leave."
There's been a lot of interest from parents about the new technology academy–and  some misconceptions.
The academy will not be located in a new building. It won't have its own football team. Instead, the academy will be on the Flagler Palm Coast High School campus and students will also be enrolled at the high school. Dual enrollment will also be offered, which offers students a chance to earn college credits at Daytona State College while in high school.
Students can elect to enroll in the academy, which will have a focused course of study much in the way other academies offered by the School District work, such as the Phoenix Academy and culinary academy. New tech academy students will receive regular studies such as math and language as part of a problem solving collaborative format.
"They have to work with people," Dance said. "They learn through a team effort, through collaboration. It's just a bit different environment than the normal classroom routine."
Next year will be the first year for the new tech academy with slots open for 65 sophomores and 70 freshmen. Thereafter, 70 new 9th-grade students will be admitted, under the current plans.
"It's what you call a campus within a campus, or a school within a school," Dance said of the academy.
Some students struggle coping with the large campus environment such as Flagler Palm Coast High School, where about 2,258 students are enrolled, Dance said. The academy gives students a sense of belonging to a smaller group along with a creative problem-solving approach to classroom work.
Every student in the new tech academy will receive a technology device, such as a laptop or pad, to take home and use for their lessons. Students today are technologically savvy, said Jacob Oliva, assistant Flagler School District superintendent.
"We've been looking for ways, for some time now, to personalize student learning opportunities, to challenge the system and push the envelope," Oliva said. "What will the classroom of the future look like? What direction is the classroom going? Teachers are looking at ways to take activities they know are good for kids and infuse them in the learning environment."
Oliva said teachers have achieved success with the problem solving approach and students have reported the programs that were most helpful to them stressed problem solving, critical thinking and learning how to work together with others. Students will still get core studies, such as language and math, but as part of the problem solving approach.
"This model that the New Technology Network has is very much what we are looking for," Oliva said.
Flagler Palm Coast High School Principal Lynette Shott and teacher Kerri Sands will travel to Fort Wayne, Ind., for training at a cost of $2,224. They will in turn train other teachers locally. The New Tech Network encompasses about 200 schools across the country, but Flagler Palm Coast High School would be the first site in Florida. Flagler school officials hope their academy will become a demonstration site where teachers from across the state go for training.
"That's exciting that we could be pioneering this methodology," Oliva said.
It is also hoped that the new tech academy might attract some students who, along with their parents, have chosen home-schooling, charter or private schools. A boost in attendance could increase funding for the School District. Funding of public schools is based partly on the number of students enrolled. As of January, 12,806 students were enrolled in Flagler County School District schools from kindergarten to 12th grade.