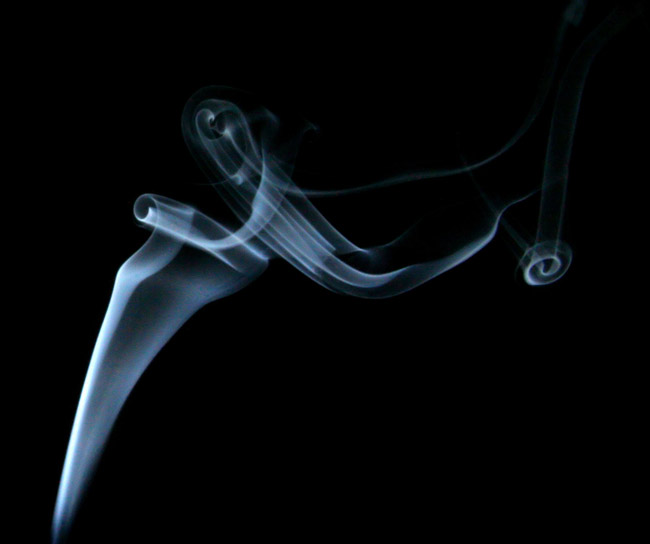 Last month the Flagler County Commission unanimously passed a policy prohibiting tobacco use, on or off the job, starting with employees hired after Oct. 1. For a local government, it's the first such draconian prohibition—applying to legal products and to conduct in the privacy of individuals' lives.
The American Civil Liberties Union of Florida has questioned the policy, which also drew the attention of ABC News last week. County commissioners have each received a handful of emails about the policy—nothing overwhelming, but a few critical responses to the policy.
On Monday, commissioners got word from County Attorney Al Hadeed that they should not respond to the emails.
"As I am sure you noted some of the communications inaccurately describe our policy," Hadeed wrote the commissioners. "Regardless, they question the legalities of the new policy, the constitutional issues.  Since these are legal issues, I suggest you not respond to them but instead forward to our office to address.  This includes letters or calls re these issues."
Elected officials are often told not to discuss legal matters involving a lawsuit they're facing. But they're not usually gagged regarding a policy they have just approved. Nor has a lawsuit been filed against the county regarding the tobacco policy. The county's defensiveness regarding the new policy underscores the shaky legal ground it stands on, and the likelihood of a legal and possibly costly challenge ahead.
"I have a notice from the county attorney not to speak any more about it," Commission Chairman Nate McLaughlin said Tuesday, when asked if he'd received a lot of emails about the policy. At first he wouldn't say whether he'd received such emails, or how many, but then explained that he'd received just "two or three" emails. "I would say the majority of what I've received is positive towards it, supportive of the policy." He said he would leave other responses up to the county attorney. "I'm not trying to be difficult about it. When the attorney says Don't talk about it–." But he said he stood by the policy as "good fiscal policy."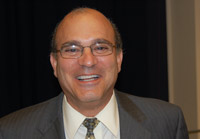 Hadeed acknowledged last month that the sort of ban the county approved has not been tested in court. He cited the closest thing to a legal foundation Flagler's policy has at the moment: a 1995 Florida Supreme Court decision that found it constitutional for a local government to ask a prospective employee whether that individual has been smoke-free for a year—but not to prohibit employees from smoking once they've been hired. In other words, the employee was free to start or resume smoking after being hired. The court did not address the issue central to Flagler County's policy: the blanket ban on smoking after one's hire date, off the job. That Supreme Court case originated from the city of North Miami, which eventually rescinded the anti-smoking policy because its job pool was shrinking too much. (No one is questioning the county's right to impose smoking bans for employees on the job, or for anyone on county property.)
The ACLU of Florida isn't saying whether it will sue. "I'd say this though," Baylor Johnson, the ACLU of Florida's media relations manager, said today, "if anybody in Flagler County is finding themselves subject to this policy who feels their rights are being violated and understands the restrictions the constitution puts on government, they should contact us to talk about their option."
Baylor said Flagler's policy is a constitutional violation under the 4th Amendment's prohibition of unreasonable searches. "Most of the time when we talk about a the 4th amendment protection against government searches," Johnson said, "we're talking about the government supposedly searching you for evidence of committing a crime. In this case it's the government searching you for something that's perfectly legal, which seems to be even more problematic." The ACLU has successfully challenged government drug-testing before employment in two Florida cities recently, as well as Gov. Rick Scott's blanket executive order requiring the drug-testing of state employees. A federal appeals court struck down that order in May.
Flagler County was drug-testing prospective employees before it approved the tobacco policy. The change that the county commission made a couple of weeks ago was an unconstitutional change to an already constitutional policy," Johnson said.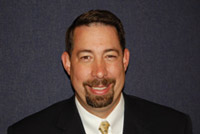 Flagler County's policy was passed without any public hearings or discussions, and was slipped into the "consent" portion of the county's agenda at an August meeting—the portion that commissioners usually approve with a wholesale vote without discussing each item under consent. Consent items are generally routine, but they're also at times used to garner approval for issues a government must approve formally, but attempts to do so quietly. Coffey, who controls what goes on the agenda and how, included his own contract extension through 2016 in the consent agenda last year. One commissioner did pull the tobacco policy item last month for a brief discussion. That triggered easily Googled news reports, which then caught the national media's attention.
The ABC News article and a reference to the policy in FloridaWatchdog.org led to a few emails to commissioners, and Hadeed's email Monday. Hadeed could not be reached Tuesday afternoon.
"The commissioners came in, they got some threatening and stuff, negative emails," Craig Coffey, the county administrator, said Tuesday. "We just had different threats, and different things, not just kind of mean—threatening emails." Asked to specify the nature of the threats, Coffey could not.
All five county commissioners—who were attending a Rotary lunch Tuesday—were asked if they'd received threatening emails. All five said they had not, and most forwarded the few emails they had received. The emails were critical, and some questioned—as critical emails to politicians often do—the competence of the commissioners or the validity of their policy, but the emails were nowhere near threatening, and several merely raised questions about the science behind the policy, while also questioning its constitutionality.
Chris Ernest wrote all five commissioners:  "While I realize you all may think this is smart and the 'bottom line is better business,' the residual effects are quite fascistic in nature.  This country was founded on individual liberties and slowly eroding them with intrusive laws sets terrible precedents. One day you'll find you won't be able to take your kids out to popcorn at a movie the way things are going.  It's a quite slippery slope."
The five commissioners also got a note from Michael Brown: "If you ban smoking why not ban alcohol?? … what about fat people? Will you next demand to know what county employees eat and how much they exercise? What about people who are trying to quit smoking and are using nicotine gum? Are they also banned from employment? I look forward to the lawsuit (brought by the ACLU) that will squash this ban."
Crystal Moore wrote Charlie Ericksen that "some foods, such as eggplant, green tomatoes, cauliflower, and potatoes, can make a person test positive for nicotine," and suggested adding a warning about those foods in the paperwork prospective employers will have to fill out.
An email from Mike Morris to all five commissioners referred to a type of nicotine treatment for ulcerative colitis or Parkinson's. "I really don't see how it is legal for you to discriminate based on a legal and proved effective treatment for covered disabilities when the treatment is not illegal and does not impair the ability to do any job," Morris wrote. "In fact it would be your discrimination of denying treatment that would impair the ability to do a job."
"How can you even think that testing for nicotine equals proving someone is a smoker?" Karen Soules wrore Commissioner Charlie Ericksen. "What about nicoderm patches? Inhalers? E-cigarettes? Snus? Some of these products are what KEEPS former smokers from BEING smokers again! And what makes you think it is anywhere near constitutional to discriminate against anyone who has not broken any legal law? What kind of politician are you? You sure aren't one who belongs in any U.S. or state office of any kind, local or otherwise." She went on to call the policy a violation of constitutional rights and predicted that it would "cause county lawyers to get paid the big bucks to defend all the employees who will sue you."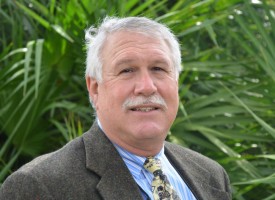 Commissioners were interviewed briefly as they all attended a Rotary lunch Tuesday. Commissioner Frank Meeker said he did not read Hadeed's note as a gag order since he had spoken, as a commissioner, through the policy. "We addressed the policy by putting it in effect," Meeker said. Beyond that, he said, the county attorney was preparing a response to those raising legal issues with the policy.
"I'm not a lawyer, I don't look at it as deeply and rely on our legal department to answer those questions," Meeker said. "The presumption, if it comes before the commission, is that staff has looked at it and feels that it's legally sound."
The legal soundness of the policy is certainly in question. But last month the county commission and the administration were taking credit for the policy. The distancing that may now take place could signal a shifting of blame to the legal department, as a scapegoat for a policy commissioners perhaps too hurriedly embraced. When they approved the policy unanimously, none raised questions about its legal soundness.
"Sometimes you have to protect people if they want it or not," Commissioner George Hanns said Tuesday, "and we've all had family members who've lost their lives because of smoking, including my brother, who smoked like a steam engine."