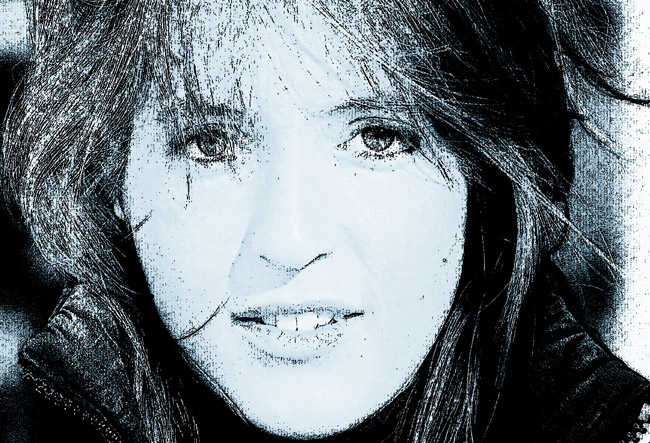 The Flagler County School Board won't say so explicitly, but it's saying it by policy. The board is largely conceding defeat on the dress code policy (or "school uniform" policy, as parents and students misunderstood it) crafted amid much controversy last year. This evening, the board will quietly approve revisions to that policy that vastly relax it, especially for high school students who, in many respects, will be able to return to the sort of clothing they wore before the stricter policy was in place.
Specific color restrictions will be gone, as long as students wear solid colors, so there will be no more agonizing debates about blue-looking or pink-looking shirts that did not quite fit the policy. There's more flexibility with pants, too. There are a couple of new restrictions—no sheer –type or lace shirts—but those are outweighed by the changes in students' favor. Even restrictions on "outerwear," including sweatshirts, will be gone, as long as the clothing is "school appropriate," whatever that may mean.
The "whatever" was of concern to the board attorney and some board members, but its determination will be left in the hands of each school's disciplinary committee member. For middle and elementary school students, the stricter rules are still in place, though they haven't been as much of an issue as they had been in the two high schools.
"To really make it short for you," Katrina Townsend, the district's director of student services told the school board at a meeting late last month, summing up a committee's work on the matter, "the exact quote from the final meeting on this was, we either need to be more like a uniform, which means you literally will be able to walk into Matanzas and they'll all be in Matanzas blue and khaki, or we need to not have to have some of these conversations."
Board member John Fischer, who had pushed for the strict policy, was dismayed by the changes. "There's too much broadness there, you're opening it up to pretty much anything," John Fischer said. Even his proposal to do away with "Spirit Day," a sort of school version of dress-down Friday, was cast aside.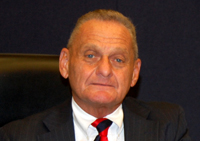 "I'm on board with the clarity," Andy Dance, the school board chairman, said. "I don't think it does any good if we can't enforce it, if we're spending too much time, a disproportionate amount of time, on some of the little things. Then those are what we should be cleaning up. I don't know what we will be getting into with this definition. I guess it's another phase in the development of this policy"
Members of the disciplinary committee who work in each school will also have the authority to make day-to-day determinations about what is and what isn't appropriate. That will eliminate a great deal of back-and-forth emails between schools and the central office, and the time wasting that goes along with it. Committee members told the school board that the dress code has changed the culture for the better. They're not for repealing it, but for making it more realistic—and less of an enforcement hassle.
When the board tried to justify imposing a new, stricter dress code last year, it did so with little to no evidence that such a policy would make a difference academically or in other ways in schools. That evidence just doesn't exist, except anecdotally, and often prejudicially: educators who think a strict dress code makes a difference will say so, citing their experience. Educators who think it makes no difference will cite their own experience to that effect.
Still, one of the recurring bits of evidence the Flagler school board seized on, especially after its visit there, was Seminole County's experience with uniforms. Once implemented there, standardized test scores happen to have gone up, at least for a while. It could very well have been a coincidence. FCAT scores go up some years, down others, and in recent years—the years Seminole pointed to—they were on an upward trend. With that in hand, and a general sense that uniforms could make a difference, Flagler went that route.
It did not impose a strict uniform so much as tighten its existing dress code by limiting what students could wear, and citing what they could not.
With a year's worth of experience and data, the board has taken a fresh look at its experiment. By most measures—the school district's own measure—it's been a bust: the number of referrals have skyrocketed, staffers can still be unsure whether and what to enforce, and, judging by the earliest batch of FCAT reading, math and writing scores for most grades, those numbers have gone down, and either gone down steeply—more steeply than state averages—or stayed level with state averages, which is contrary to what a stricter dress code was meant to achieve.
There's also been a lot of time wasted on enforcing the policy. As Katrina Townsend, the district director of student services, outlined the numbers to the board last month, she noted that the number of referrals have drained time away from teachers and other staffers—time they don't have, especially in an abbreviated schedule denied 45 minutes a day, in middle and high schools, for the past two years, because of cost cuts.
That's despite some reluctance among staffers to enforce the policy. "A lot of items if a teacher or a custodian or a secretary can't fairly quickly establish does it meet policy or not," Townsend said, "there's some reluctance to engage the student in a situation where they're not feeling very confident in what they're looking for."
Outerwear was also an issue. "It's very difficult to enforce, and also we found ourselves in cold weather addressing students you can't have the jacket you have on, turn it inside out or something like that," Townsend said. And there were issues with logos. A school's own logo on a sweatshirt was acceptable. A non-school logo was not.
That's no longer a restriction, within reasonable bounds. Put simply: a Miller Lite beer shirt is not OK. Hollister is.
Gray had been discussed at length as an acceptable color for pants last year, it was rejected, only for the disciplinary committee to recommend its including from here on.
The evidence that was gathered about the enforcement of the dress code is what seemed to convince the board that a change was necessary—especially at a time when the district is putting a premium on teachers' and students' use of time.
When comparing the last year without the current dress code with the current school year, Flagler Palm Coast High School racked up more than 1,000 additional instances of dealing with students on dress code matters—from 468 incidents in the 2012 school year to 1,571 in 2013. That includes 242 warnings. The rest were actual referrals.
The jump was proportionately similar at other schools, if not larger: warnings and referrals quadrupled at Matanzas High School, to 451, they went from just five to 30 at Buddy Taylor Middle School (still a low number, suggesting that the faculty was more focused on teaching than punishing), and from 10 to 122 at Indian Trails Middle School. Elementary schools also saw huge jumps in such referrals. At Bunnell Elementary, there'd been just two such incidents before the new policy went into effect. This year, there were 220. Belle Terre and Old Kings elementaries also saw their numbers go to 154 and 75 respectively. Only Rymfire and Wadsworth Elementary did not see much of a change, likely because the administrations in those schools found better things to do than police their students' dress.
That begged the question, which Townsend asked outright, if only rhetorically: "Why not just throw out the policy?"
The answer has more to do with the grip of new rules, which develop a life of their own, rather than with what the evidence would compel, such as a scrapping of what appears to be an irrational and counter-productive policy.
Among the reasons Townsend listed to keep the policy: first-year data is about the "implementation process," which is another way of saying that first year data is about first year data, or that it is "the baseline" data. The district wants three years of data. Parents have already bought clothes to fit the policy, so scrapping it now would imply that it was wasted money or effort (though scrapping the policy does not necessarily mean that the clothes parents bought could not still be worn, and in many cases would not be worn much regardless, as children grow out of them relatively fast).
Another bullet point: "Staff anecdotal data that dress code seemed to impact overall 'mood' of school in a positive manner in regard to student behavior." But hard evidence of that is, as always, absent. There was also mention of successful dress-code programs in other counties, though that success dates back to last year's "evidence" gathered by board members—as in Seminole, again.
Nevertheless, while the board wasn't about to surrender entirely, its about-face was clear from the few but significant changes it was willing to adopt, what it called an "update" to the policy at its meeting this evening.