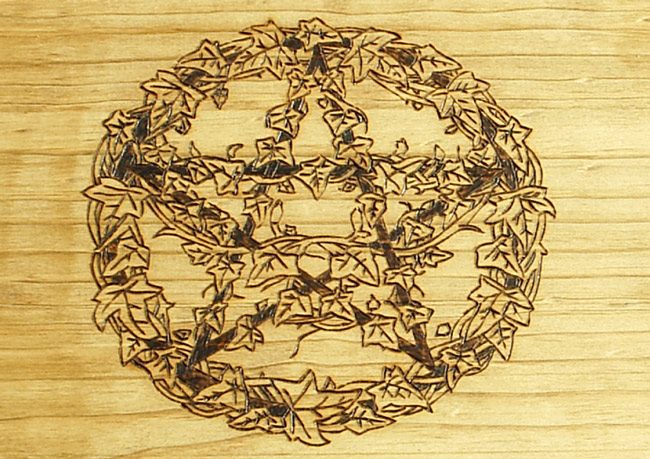 "I think it's irritating that we have to adopt a policy for something that we've never had an issue with and that we already do respectfully," Flagler County School Board member Colleen Conklin said. "It's just a pot-stirrer policy. It's silliness."
Conklin was referring to a religious-freedom policy the state Department of Education has drafted for all local school districts to adopt. Districts are adopting it verbatim.
Districts across the state had resisted adopting such policies since 2017, when the Legislature passed a bill–over substantial opposition– to vastly expand permissible religious expression on school campuses and during school hours, and to provide for faith-based speakers while protecting religious dress and wearable symbols. The new law also allows students to engage in prayer groups during the school day, with school personnel, as long as school personnel isn't initiating.
"We do this already," Conklin said at a board workshop Wednesday.
"We don't have a policy on it though," Board attorney kristy Gavin said. The board had discussed such a policy in 2017 and left it at that. "It came up but it wasn't policy, that was really driven more by case law that surrounded when other school districts have been sued, when students have wanted to either have clubs or organizations or gather together during the school day and pray."
After the Legislature passed the bill, no district adopted a policy, Gavin said, "they wanted to just continue to act and behave in a manner that they already were, which was to have not a policy but to do it on a case by case basis," and in accordance with "whatever the local district's tolerance" was.
At the time, there was also apprehension among districts that adopting a policy would lure lawsuits. But so far, no lawsuit has been filed.
"We didn't adopt it, districts didn't adopt it," Conklin recalled, "because of the way the language was written: it could be any religion, which is what this actually is. So this could actually mean that if somebody is Wiccan, they can and have the ability to pray in whatever way. This covers any religion whatsoever."
"Correct," Gavin said.
The policy language is vague enough that it opens the way for vastly different interpretations of religion. The district, the policy states–for example– "will treat a student's voluntary expression of a religious viewpoint on an otherwise permissible subject in the same manner that a school district treats a student's voluntary expression of a secular viewpoint," and "A student may express his or her religious beliefs in coursework, artwork, and other written and oral assignments free from discrimination."
But the religious expression itself may well be discriminatory, particularly when some religious sects are indistinguishable from hate or terrorist groups: a student who happens to be a follower of Wahhabism, the puritan version of Sunni Islam followed in Saudi Arabia, could under the policy speak in favor of al-Qaeda and terrorist practices against people outside the "faith," or gather on school grounds with fellow-Wahhabists (assuming there would be any) and communally promulgate their beliefs, without sanctions. Closer to home, the connections between the white-supremacy movement and Christianity, the KKK's standard fare in its heyday, are re-emerging, or at least getting uncloaked.
The policy also does not define religion, leaving open the potential for a student or a group of students to proclaim doctrines of their own and pass them off as religiously protected expression. The policy's invitation to the absurd has precedent: actual absurdities have been on full display at the state Capitol in Tallahassee every Christmas, as the state's insistence on displaying a Christian nativity scene led to the adjacent erection of a pole made up of beer cans in celebration of "Festivus," the fictional holiday made famous in various episodes of "Seinfeld," the television sit-com, and of a satanic temple the following year (plus beer pole).
The policy to be adopted in Flagler as in other districts prohibits penalizing or rewarding a student based on the religious content of any work submitted. Students may wear clothing, jewelry and accessories that display religious messages, presumably within the bounds of the district's dress code. And "A group that meets for prayer or other religious speech may advertise or announce its meetings in the same manner and to the same extent that a secular group may advertise or announce its meetings."
While the district will be required to provide a "limited public forum" for student speakers at school events that feature public speakers, those forums are to protect religious expression, but also "provide a method based on neutral criteria for the selection of student speakers." Those criteria are not spelled out in the policy. The district must also state that the religious expression does not reflect the district's endorsement or sponsorship, and must issue the disclaimer publicly "at all graduation events and at any other event where a student speaks publicly."
Gavin said that at a school board attorney conference she attended a week and a half ago, fellow-lawyers indicated that none of their districts were modifying the policy language. "Everyone is adopting the model policy as written by DOE," Gavin said.
The policy, in full below, is to be advertised before the Flagler school board adopts it at a subsequent meeting.

Flagler's Proposed Religious Expression Policy (2018)