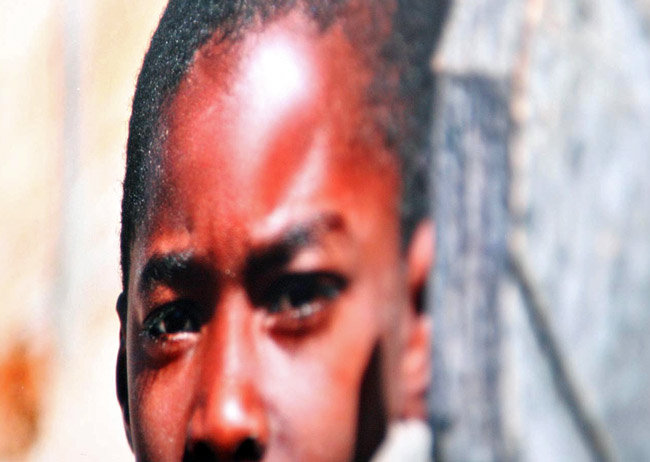 Last Updated: Wednesday, 12:58 p.m., with NAACP response.
The allegations, and stated facts, are devastating: While black students make up just 16 percent of the population in Flagler County's school district, they accounted for 45 percent of school-based referrals to the justice system in the 2010-11 school year. In the last school year, when the district laid off 48 teachers in cost-saving measures, almost half of those losing their jobs were black, reducing the proportion of black teachers in the district to just 3 percent of the faculty—half where it stood 10 years ago. Florida law lists eight examples of petty or misdemeanor offenses that should not be subject to school districts' zero-tolerance policies, including disorderly conduct, fighting, disrupting a school function, simple assault, simple battery and vandalism of less than $1,000. Yet despite the law, no less than 83 students arrested in school in 2010-11 (or 78 percent of those arrested overall) were arrested for misdemeanor offenses. It's not clear what the proportion of blacks were among those arrested by police, but while blacks formed just 16 percent of the school population, they accounted for 31 percent of students receiving out-of-school suspensions, and 31 percent of students receiving in-school suspensions. And blacks constituted 69 percent of the students expelled in 2010-11.
Academically in Flagler schools, not a single black student was enrolled in an Advanced Placement science class in 2009-10, and just 35 black students took AP classes at all. In the entire district, just 12 black students were enrolled in the gifted education program. Overall, with white, black and other minority students combined, Flagler County—an A rated school district for four straight years until its fall to B last year—ranked 66 out of 67 counties in the percentage of high school graduates who planned to continue their education.
The facts are listed in a devastating, 22-page civil rights complaint filed by the Montgomery, Ala.-based Southern Poverty Law Center on July 24 with the Civil Rights Office of the federal Department of Education on July 24, one of four such letters filed by the law center regarding alleged or perceived infractions against black students in five of Florida's 67 counties—Flagler, Bay, Escambia, Okaloosa and Suwanee. Flagler has the second highest household income among the five ($48,000 to Escambia's $54,000), and the second highest black population, after Escambia's 23 percent.
"We're in the middle of pulling all that stuff bec we want to make sure that were all looking at the same reports and the same numbers," Flagler County School Superintendent Janet Valentine said early Wednesday morning. "Any time that anybody in this community has concerns we've got to take it seriously." But the superintendent said she did not believe there are discrepancies between the district's policies and procedures and the way they're enacted.
Still, Valentine said the school board will likely want to hold a workshop on the issue, and the district itself might, if the numbers warrant it, conduct an internal investigation. "If the data suggests there's a particular area we need to look at more deeply, we'll do that," Valentine said.
For now, Kristy Gavin, the school district's attorney, said, the district doesn't have anything legal to respond to, regarding the law center's complaint. In other words it's not a lawsuit, but merely a letter to the Office of Civil Rights requesting an investigation. "We are waiting for a notification from the Office of Civil Rights as to whether or not they'll be conducting an investigation," Gavin said. "The problem we have is we're not sure whether they secured their numbers from and whether or not it's from a year ago, two years ago, five years ago. We really have not looked into the numbers."
Gavin added: "The numbers give us concern as to what they're indicating but we have to take a look at where those numbers were derived and we can't look at it in a vacuum. We have to look at it on a case by case basis as to what created those numbers. But certainly it does give us concerns."
The school board became aware of the complaint only on Tuesday. In march, the Southern Poverty Law Center made a presentation to the local NAACP on similar issues. The district invited the law center and the NAACP to a meeting to go over the issues. "We did not receive a response back from the Southern Poverty Law Center and the NAACP indicated to us that well, we're working in conjunction with them. So that's where we stood," Gavin said.
That's not quite the case, Flagler NAACP President Linda Haywood said Monday morning. Members of the NAACP have been meeting with Valentine and her staff going back two years, conveying numbers and concerns. "This is not a surprise, and they've had plenty of notice," Haywood said. "We've had meetings where this has been discussed," including a meeting in March, attended by district administrative staff. About two months ago, the NAACP sent a letter to Sue Dickinson, chairman of the school board, signaling more action on the matter. The letter got no response, Haywood said.
The NAACP president said it was important to remember that Flagler County was the last county in the state to desegregate its schools. "Not a lot has changed," Haywood said. "If you look at the amount of employees hired by the county, they're basically white."
Complaints of racial discrimination, particularly on school buses, with regards to out-of-school suspensions and the hiring of black faculty, have been anecdotally heard around the district and the county for years, and typically voiced at NAACP forums, when candidates for school board or sheriff or judge have run for election (as in the present cycle). But hard evidence has been scant.
In September 2011, the district responded to a request by FlaglerLive for a breakdown of black administrators and faculty in the Flagler district, The numbers showed that just 4 percent of teachers were black (92 percent were white), with almost a third of those concentrated at Flagler Palm Coast High School. The proportion of black administrators was 13 percent—eight out of a total of 64, most of them principals or assistant principals. There were no administrators in the custodial, food service, maintenance, technology or transportation departments. That was before the district enacted further staff cuts.
The complaint's filing coincides with the Flagler district's attempt to pass a referendum that would renew a half-penny sales tax that would pay for construction, repairs and technology in the schools. The referendum is on the Aug. 14 ballot. The district facing some resistance by right-wing voters pushing an anti-tax agenda, is relying on the black community (along with teachers and parents with students in schools) to give the referendum a boost. The complaint, striking a note discordant with 21st century ideals–and district mission statements–may dim enthusiasm among some voters.
The poverty law center complaint, illustrated by the cases of three students (identified only by their initials) alleges "discriminatory disciplinary removal and disproportionate arrests" of black students in Flagler schools. It underscores the allegation that while the student code of conduct sets out disciplinary rules, those rules can be vague, while the ultimate decision—short of school board action—to gravely discipline a student rests too subjectively with each individual school's principal, with discriminatory results. The district, the complaint alleges, "through its use of vague and ambiguous disciplinary procedures, punishes African American students more harshly and more frequently than white students. The district's disciplinary policies are so vague they have been enforced in inconsistent ways, creating a disparate impact."
K.K., for example, is a 14-year-old black student who was in the 8th grade at Indian Trails Middle School last year. He was written up 19 times, only 13 of which were documented in the district's computer print-outs, according to the complaint. The student was suspended for 15 days, had three days of in-school suspension, was suspended from riding the bus three times, had a Saturday detention, and was disciplined in additional, lesser ways. One of those write-ups was the result of K.K. being disruptive after being referred to the office for being merely tardy. He was written up for "defiance of authority," and as a result spent the rest of the day in suspension, got an additional day's suspension, and five days of out-of-school suspension. The complaint alleges that various infractions are the result of petty misbehavior, but with severe consequences out of proportion with the offense—and leveled disproportionately at black students.
In the case of student L.H., for example, another black eighth grader at Indian Trails Middle School, "minor misconduct" led to 19 write-ups, three in-school suspensions, four student conferences and various warnings. The complaint's list of consequences, however, outlines what also appears to be numerous attempts by the school administration to handle the situation fairly, with a series of warnings and conferences designed to correct the situation before it escalates further. Some of the student's referrals could not be documented when the Southern poverty Law Center asked for such documentation, however, lending credence to the center's claim that consequences could be arbitrary, and poorly documented.
"While some general definitions are provided," the complaint states, referring to the code of conduct, "there are no guidelines on what punishment is to be applied to a certain behavior." More alarmingly, the complaint continues, "corresponding punishments vary without explanation, from school to school, principal to principal and teacher to teacher." For example, "a classroom disruption might result in a warning in one school and five day suspension in another school. There is no standard for which behavior qualifies for disciplinary measures or which measure is appropriate for such behavior. How misconduct is defined and punished depends on what school the student attends. There is little consistency throughout the district."
The school district is not taking the numbers at face value, however. "I'm not saying it's skewed ort incorrect," Gavin, the district's attorney, said, "but what I am saying is I don't know what they utilized to drive their numbers, so as you know when somebody is reflecting data, you can take data and put it in the chart and make it say something positive, and you can take that same data and make it say something negative. It depends on the way you're looking at it."
The complaint stresses that while any student, including elementary age students, may be removed from class and subjected to detention, suspension or placed in alternative school or settings, "African American students are subject to such removal at a disproportionately higher rate than their white peers," while scanty evidence shows any benefit to removing students from a learning environment.
The complaint asks that the federal office for civil rights initiate an investigation into the allegations, with input from the community, while requesting of the Flagler school district to "create a corrective action plan" that would comply with the federal Civil Rights Act.
Cases listed in other counties could be harsher: a 10-year-old student was suspended repeatedly in Suwanee County schools for non-violent behavior, but was not provided him with homework, nor the ability to make up the missed work. The complaints illustrate how the school districts have imposed long-term suspensions on children as young as 8 for minor rule infractions such as tardiness, inappropriate cell phone usage, talking in class and dress code violations.
"Unforgiving disciplinary policies are cutting short the futures of countless African-American students across Florida and the entire nation," said Stephanie Langer, a staff attorney for the Southern Poverty Law Center's Florida office. "If school districts truly want to provide a quality education to all of their students, they will reform these discriminatory policies."
While each district has changed its written policies, practices have not changed, the center says. Many school districts continue to suspend students for lengthy periods, send them to alternative schools, expel them or unnecessarily refer them to the juvenile justice system.
"Local school districts and state officials must make reforms that improve the effectiveness of school disciplinary policies without forcing children out of the classroom," said Tania Galloni, managing attorney of the law center's Florida office. "School discipline should never deprive a child of an education, but that is happening in these school districts. What was once considered minor misconduct has become an opportunity to punish or even criminalize a student's behavior."

Flagler County Schools discrimination complaint by the Southern Poverty Law Center