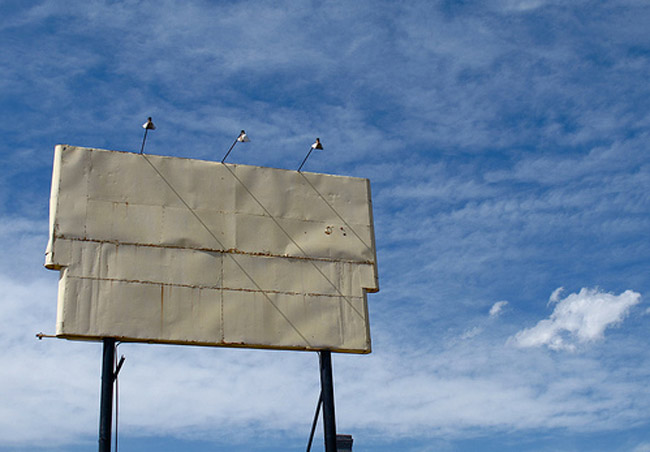 Advertising in schools is not as simple as it sounds. The Flagler County School Board found that out Tuesday evening when it tabled a decision to solicit a qualified consultant who'd essentially become the district's ad agency—the firm that would manage advertising on district websites and all properties.
The district administration prepared an RFQ (a request for qualifications) that would have solicited proposals from firms across the country. The school board was to approve the RFQ Tuesday. Board members Andy Dance and Colleen Conklin raised a series of questions that revealed how little the board was either aware of innumerable ramifications involved in school advertising or prepared to answer the questions raised.
"I'm concerned that we're putting the horse before the cart. It feels as though we should have more of a structured process in place in how are we going to handle the booster clubs, how are we going to handle the school clubs, how are we going to handle—there's no process in place," Conklin said. "We're going out and we're asking for proposals, but we're really not even clear on what the structure or the process might be on national sponsorships, state-level sponsorships, local sponsorships."
Dance was even more specific with concerns—and with a list of questions, most of which he did not raise once he staved off what briefly looked like immediate approval of the RFQ.
Carmen Campanella, the purchasing director for the district, had made a summary presentation. Conklin and Board member Trevor Tucker had moved for approval. Then Dance, who's grown into the board's most analytical and deliberate member, put on the brakes and asked that the matter be discussed in detail in a workshop in the coming weeks. Neither he nor Conklin are opposed to the advertising initiative, but they want it more narrowly and clearly defined. The board agreed.
"It was premature that we had it as an action item," Dance said. "It's a very complicated issue, and there's not a lot of examples."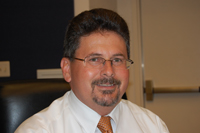 Dance wanted to ensure that the discussion took place in the framework of a workshop—rather than at an administrative level—to ensure public transparency. The issue has direct relevance to many booster and school-based clubs, which sell advertising to support their operations, independently of the school district. Campanella suggested, in what is certain to draw contention should the idea move forward, that the advertising consultant hired should take over all advertising matters across the district. That would pre-empt school-based clubs and boosters from selling their own, and strictly centralize a process that, as Campanella described it, would create complicated bureaucratic hurdles and potential conflicts.
"This company that gets awarded this, I think we should allow them to pretty much take over the entire advertising for the entire school district and go from there, because now you're going to have—well, you talk to that person you can do this, you talk to that person you can do that," Campanella, who did not seem aware that booster clubs sold ads, said. "There's always going to be this fine line and nobody is going to know whether they can cross it or not. I think we allow them to carte blanche as far as they can advertise in everything we tell them they can advertise on, whether it'd be the website, whether it'd be on a football field, whether it'd be on a building. We tell them what to exclude. But everything they do must come through the school board or an appointed committee first for it to be approved, and then if it's at Matanzas and Matanzas has always taken care of it, I would say that that portion—and these things can be invoiced like lawyers get invoiced." (Campanella quipped to the school board attorney that he was merely using lawyers as an example.) "You would take that money for that school and say OK, this is what I got, this is your percentage, and that would go to Matanzas or would go to FPC or would go to Belle Terre."
Neither Conklin nor Dance—nor Valentine, for that matter, were inclined to approve that approach, which was only one of the many unresolved issues the half-hour discussion revealed.
"I just don't want to see some internal conflicts with raising money opportunities that the boosters have now," Dance said.
"I really don't see that occurring," Valentine said. "I think we would have to make some good decisions for that."
There was also plenty of uncertainty over how much money advertising in the district could raise.
Volusia County Schools signed an exclusive three-year contract with School Partnerships LLC to sell web advertising only, though it took three years for the company to convince the board to go along. An ad appeared on the Volusia district's website in May. It hasn't gone particularly well since. Sixteen ads have run, generating a sum total of $3,995 through today, says Nancy Wait, the district's spokeswoman.
Currently, School Partnership itself has an ad, as does a salon and a tutoring service. The three ads rotate in the same spot. The district gets 60 percent of the revenue in the first year, 75 percent of the revenue in subsequent years. It put up its first ad in May. (A district official said the amount generated so far this year would be provided later today.)
Orange County schools' advertising efforts were also mentioned Tuesday—that the district's program reaped $260,000. In fact, the district program was launched in late 2009, and in a year and a half, sold $270,000 worth of advertising. Campanella said that was web-based only. In fact, it's in all media, including physical signs, banners, athletic-field advertising—and elementary school lunch menus. Almost a quarter of the revenue is generated from Orland-area theme parks, and half the revenue is generated from colleges and the military. But Orange County also has its own ad-selling staff, so much of that revenue is supporting the in-house operation (just as a significant part of the revenue generated by a consultant would be paid out in commission.)
John Walsh, the Palm Coast Observer publisher and owner of his own marketing firm—who may well be interested in filling the ad consultant's role for the district—had reportedly suggested to Mike Judd, a senior district staffer, that the district could reap up to $1 million. That's the figure Judd gave the board Tuesday, a figure Dance found unrealistic. Asked about the figure Wednesday, Walsh said he had no comment, as he could not recall what figure he'd provided. He confirmed that, referring to the RFQ, "based on what I think it is, we'd be interested in responding."
Campanella had stressed to the board that the RFQ should seek out consultants from across the country, just as ads should be sought out from across the country.
"Advertising is not as simple as we all think it is. It can be very difficult or a very intricate thing to pull off, and there's a lot of dollars on the table that we need to make sure we capture because of what's going on in this state and with the economy," Campanella said. "One thing I'm requesting when we put this search out that we don't limit this search to just local, and when I mean local I mean not just Florida, because when you get into advertising, you've got the ability, now that we have to do this because of what the state is doing to us, you have the ability to capture funds for the school district on a large basis, versus if we stay local we have somebody we might think has expertise in advertising. When you find out that there are larger companies out there that are willing to advertise properly with us, that we do not discount companies that are not in the local area."
Dance is more inclined to go for a Florida firm—and to narrow the scope of the RFQ. : "The only concern I have is that it's way too wide open," Dance said. " I don't know if we need to restrict and maybe take baby steps instead of this first one being a huge opening to everything that the policy allows, versus maybe taking some narrow positions and bringing somebody in and working our way through it."
A date for the workshop has not been set, but will likely be scheduled for January.