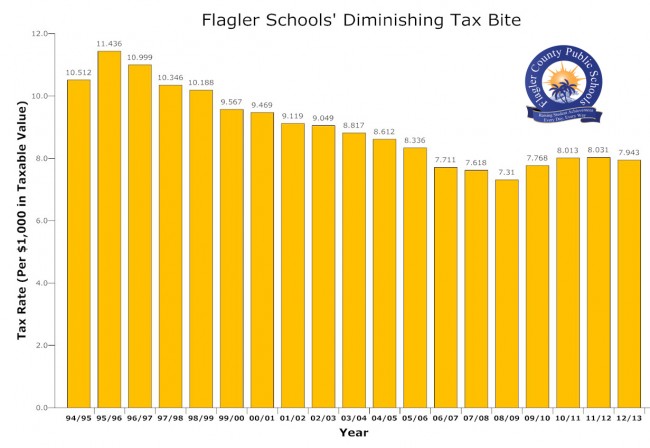 The Flagler County Commission Monday evening unanimously approved placing a school board levy on a special referendum ballot on June 7—a Friday—at a cost that may exceed $100,000, but not before Supervisor of Elections Kimberle Weeks raised concerns about the short window of time between now and Election Day.
Weeks, who expects a very low turn-out, is not planning on having an early-voting site. She was listing a series of issues that may add to the cost of the election, including precinct-change notices and having to employ poll workers on a Saturday, since June 7, the day of the election, falls on a Friday. The commission and the school board, however, are pressing for early voting. The school board will be paying those costs, not the county commission, though as Weeks noted, in the end, it's all taxpayer dollars.
By state law, any local referendum must be approved and placed on the ballot by the county commission. A few commissioners raised questions about the fine print behind the levy: Commissioner Frank Meeker wondered about building in recurring costs into the school budget based on a levy scheduled to expire in four years. Commissioner Barbara Revels asked what the school board's plan will be should—as Revels herself says is beginning to happen—economic activity pick up in the county, should more students move in, and should the state send the school district more money to account for those students. And Commissioner George Hanns asked whether the district had a Plan B should the referendum fail.
School Board member Colleen Conklin, battling a cold, made the case for the levy before the commission alongside School Board attorney Kristy Gavin–highlighting without saying a word the fact that Andy Dance, the school board chairman, who'd normally be making the case himself, was a dissenter in the board's decision to go ahead with the levy. Dance said he'd be supportive of the district's campaign after making his position clear, but his absence before the commissioners showed the limit of his support. Conklin had precise explanations on what the money will pay for, but less precise answers to the questions raised by the commissioners.
If the levy fails, the district will be forced to find almost $4 million in cuts (that's roughly the amount the levy will raise annually, the equivalent of more than 4 percent of the district's general fund budget). It can reduce the impact of those cuts by further dipping into its reserves, which are at around $4 million, but the district will be taking from its reserves even if the levy passes, because it expects to need to make some cuts anyway. And the reserves are dwindling. What those cuts will be is unclear, though it's almost certain that the day's 45 minutes in instructional time will not be restored. Whether, should the levy fail, school cops will be placed in elementary schools is a question left unanswered so far. Conklin was less clear about other questions, such as what the district would do if it suddenly had an influx of money.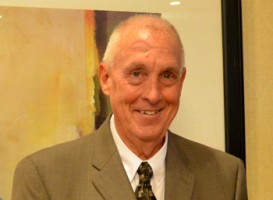 Commissioner Charlie Ericksen on two occasions said he was voting to approve the levy because, he said, as a county commissioner, it was not his place to second-guess the school board's decision. (The board voted 4-1 last week to go ahead with the referendum.) Ericksen also noted that his vote did not reflect the way he would personally vote himself, though he did not say which way he would go.
About half a dozen people spoke to the commission about the referendum, all but one in favor of the school levy. They spoke of necessary sacrifices as well as the modest cost of the levy: the school board will ask voters to renew an existing levy worth 25 cents on every $1,000 in taxable value, and add a new 25 cent levy to help pay for more security measures in elementary schools, and to restore 45 minutes a day to the school schedule. That time was eliminated two years ago in a cost-saving measure.
The net cost, for a house valued at $150,000 with a $50,000 homestead exemption (only $25,000 of which applies to school taxes), would be $31.25 a year
"It comes to the point where you get tired of hearing about the kids," Jack Carrell, a constant presence at local government meetings, said, in a characteristically caustic lashing. "There becomes a point where that cup of coffee comes out of my pocket," he said, referring to a favorite comparison tax advocates use to sell their levy: that it would cost less than the cost of a weekly cup of coffee. A daily medium latte from Starbucks, which costs $3, would run more than $1,000 a year, or $90 a month. "If you can't adjust and work out your own budget, there's no need to come back for more. We're being taxed up the boobs," Carrell said.
The surprise of the evening, however, was Weeks, who appeared to be positioning the commission and the district for a stiff bill from her office to pay for the special election. She said that she'd initially heard from board officials in January that they were interested in a special levy referendum (another surprise, since the board publicly unveiled the proposal only earlier this month). At that time, Weeks said she told the district that she would need 90 days to prepare for the election. She did not hear back for several weeks, by which time the 90-day window had closed.
Weeks said holding an election on a Friday is "unusual" and will pose special challenges, possibly confusing voters and lowering turnout. But the board's decision to hold the election on a Friday has already been taken, with neither public discussion from school board members nor public input before the school board. Weeks said early voting, in her reading of state law, is not required in a special election, and she had no intention of having an early voting site, though she will allow voters to cast the equivalent of an early voting ballot should they show up at the elections office. It will be an absentee ballot. "It's not early voting," Weeks said. "You don't want to advertise that as early voting."
Gavin, the district attorney, said the board would still like the opportunity to have early voting, but it wasn't clear if she meant early voting by way of an absentee ballot, or early voting at an early voting site.
Another surprise from Weeks: she had recommended to the school board to hold an all-mail election (voting exclusively by first class mail), which, Weeks said, would improve turnout. But there was no interest from the board to do so.