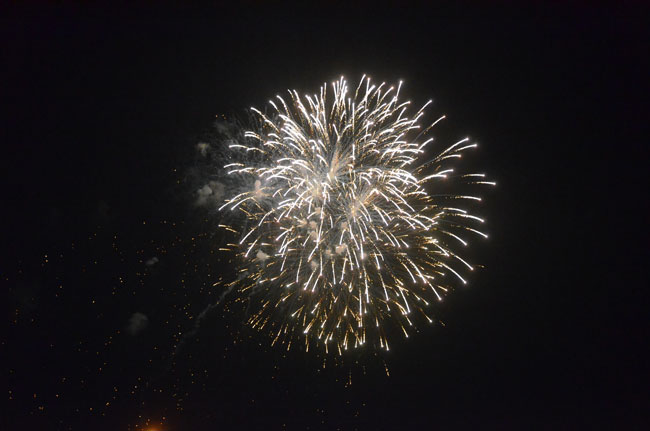 The Rotary Club of Flagler County is hosting an all-day Labor Day Celebration at Palm Coast's Town Center on Saturday, Aug. 30, from 2 to 10 p.m. Admission is free. The event features entertainment, food and play for all ages, and live music.
Food from some of the area's great local restaurants will be available, along with favorite food trucks, snow cones, ice cream and other treats. There'll be craft beers and wine and other cold drinks. There'll be arts and crafts by vendors from across the state, a kids' zone with train rides, face painting, old fashion carnival games, and the popular Bruster's Ice Cream eating contest.
The event will also feature national recording artist Hannah Anders, along with some great local acts. Help Hannah with her talent competition: one lucky vocalist will be chosen to train with her and her team in Nashville. The evening will end with a fireworks display by Santore and Sons.
This community event is a fundraiser for the Rotary Club of Flagler County. Proceeds benefit local and international charities. Since 1981, the Flagler County club has funded programs such as the Princess Place Mentor program for young men and women from Matanzas High School, the Rotary Wrestling tournament at Flagler Palm Coast High School, and the Dictionary Project that provides a dictionary to every 3rd grade student in Flagler County public schools.
In the last eight years, the Rotary Club of Flagler County has awarded over $80,000 in scholarships to Flagler County students, and recently spearheaded the Clean Water well project in Daytona North, providing free, safe drinking water to residents in the Mndex. The Rotary club also hosts the annual Fantasy Lights holiday program in Palm Coast's Town Center.
For information on sponsorship, booth and vending opportunities, please contact Matt Maxwell for event information or John Poage for sponsorships by email here.
The Flagler County Rotary Foundation is a 501(c)(3) organization. The club's registration number under the Solicitation of Contributions Act is SC-10224. No portion of funds raised is used to pay a professional solicitor.