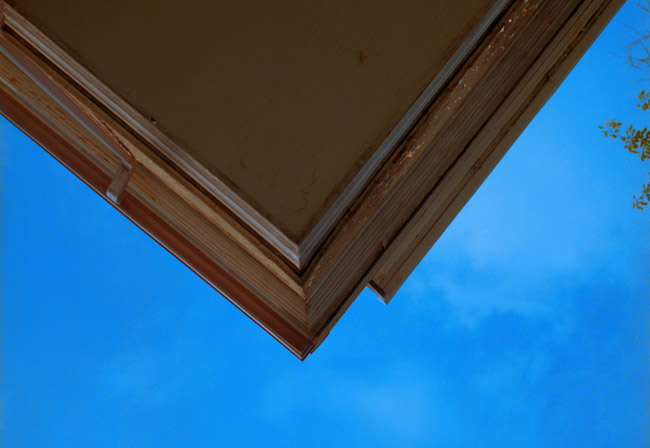 Sales of existing homes in August were up 9.5 percent over a year ago in Flagler County. The number of homes for sale locally has declined by almost 50 percent, significantly reducing what had been a glut of homes on the market, according to the latest figures released by the Flagler County Association of Realtors.
The median and average sale prices continue to decline (to $120,780 and $150,000, respectively) but the average number of days a house for sale stays on the market has been cut in the past year, from 128 to 57–a 56 percent decline, capping a series of encouraging signs for Flagler's housing market, one of the worst-hit in the nation when the housing bubble burst.
"It's going very well. I'm seeing very positive trends in the marketplace, our activity levels are up, our inventory is down, and we're actually seeing some appreciation in prices in some segments of our local market," Matthew Wilson, a real estate broker with Flagler Beach's Coquina Real Estate and Construction. "The indication is that we will continue to build and the prices will continue to be impacted by the continually diminishing inventory."
The numbers are even more encouraging when contrasted with 2010: Two years ago there were 1,820 existing homes for sale in the Flagler County market, compared to 869 this past August, a nearly 49 percent reduction. Condominiums for sale are also down 42 percent, from 549 units to 323 units.
More encouraging signs: there were 152 pending sales in August 2011. Pending sales tend to close within 90 days. Pending sales were up to 294 last month. So far this year, 1,555 houses have sold in Flagler, a 20 percent injcrease over last year at this time.
Housing figures released today (Sept. 19) for Florida mirrored Flagler's good news, with prices and sales both increasing in August from a year earlier, according to statistics released by Florida Realtors.
Sales of single family homes in Florida rose 10.8 percent in August from a year earlier while pending sales, those signed but not closed upon, jumped 40.2 percent from August 2011.
Median price of homes sold also climbed but not as dramatically. Half of the Florida homes sold in August cost more than $147,000, the median increasing 5.8 percent from a year earlier. According to the National Association of Realtors, the national median sales price for existing single-family homes in July 2012 was $188,100, up 9.6 percent from the previous year.
While prices have risen, the inventory of available homes has dropped, a sign that prices may continue to rise as buyers compete for fewer homes on the market. There is now a 5.3 month inventory of homes, Florida Realtors Chief Economist John Tuccillo said in a statement released Wednesday with the statewide results.
"Everything that should be going up is going up, and everything that should be going down is going down," said Tuccillo. "After the six years of turmoil that we had, it's good to see the trends strongly moving in the right direction."
Florida's experience in August mirrored national trends for the month though price gains were more moderate, according to figures put out by the National Association of Realtors.
Nationally, single family home sales rose 9.3 percent in August from a year ago. The national median price for all housing types was $187,400 in August, up 9.5 percent from a year ago.
In the South, existing-home sales in August rose 7.3 percent from July and were 11.1 percent above August of 2011. The median price in the region was $160,100, up 6.5 percent from a year ago.
"The housing market is steadily recovering with consistent increases in both home sales and median prices," said NAR chief economist Lawrence Yun. "More buyers are taking advantage of excellent housing affordability conditions."
Buyers who can get credit are also benefiting. Freddie Mac, reports that the interest rate for a 30-year fixed-rate mortgage averaged 3.60 percent in August 2012, lower than the 4.27 percent averaged a year earlier.
Looking at Florida's year-to-year comparison for sales of townhomes and condos, a total of 8,767 units sold statewide last month, up 5.7 percent from those sold in August 2011. The statewide median for townhome-condo properties was $102,980, up 13.2 percent over the previous year. NAR reported the national median existing condo price in July 2012 was $180,700.
On Tuesday, Gov. Rick Scott pointed to strong housing sales as a sign the economy was getting back on its feet. While unemployment and job creation figures have shown mixed results and been interpreted differently, home sales have slowly but steadily continued to improve.
–FlaglerLive and the News Service of Florida