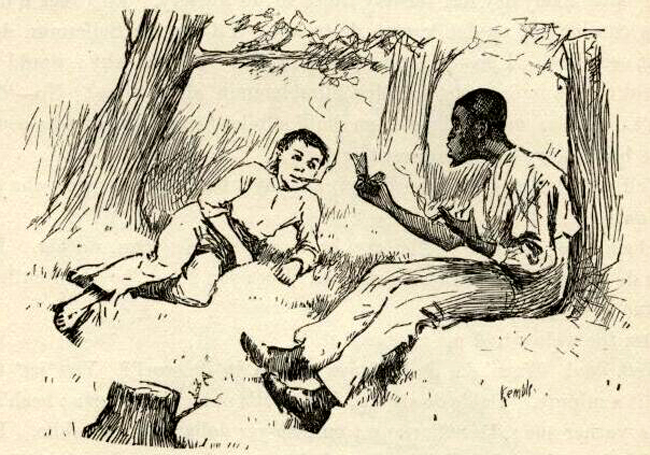 Mary Ann Clark got the idea from Nancy Pearl, the celebrated librarian and author of the perfectly titled Book Lust, a guide to the best in hard or softcovers. Pearl, a librarian in Seattle, started the concept of an entire city reading the same book at the same time for a month. When Chicago did To Kill a Mockingbird 10 years ago, Clark, president of the Flagler County Historical Association and a serial book lover, thought Flagler County could do the same through its public library. It did, and even got a personal letter from Harper Lee (Mockingbird's author), who called Flagler's focus "a great honor."
The point wasn't just to read the book, but to build a series of events around it: book discussions, plays, reenactments, exhibits, debates.  "I hope," Lee added in her letter to Clark, "that the event will become an annual one and that the book so chosen will bring together people of all backgrounds to share their experiences of life."
The event has been an annual one, taking on Pear Buck's The Good Earth and Ray Bradbury's Fahrenheit 451 before veering toward Florida authors more particularly, to perhaps widen local appeal. Marjorie Kinnan Rawlings's Cross Creek was the choice for 2005, followed by Zora Neale Hurston's Their Eyes Were Watching God. Last year's title was A Land Remembered, a best-selling novel by Patrick Smith about a Central Florida family over three generations, from civil war to civil rights America.
And this year? Mark Twain's Huckleberry Finn.
"We have been thinking for a couple of years about doing Huckleberry Finn," Clark said. "We looked at a lot of other books and finally decided this would be the year to do it." The choice was unquestionably influenced by local events, too—namely, the kerfuffle over Mockingbird, the student play at Flagler Palm Coast High School cancelled in November then reinstated to great acclaim. The play was cancelled because of some two dozen uses of the word nigger. That word appears 215 times in Huckleberrry Finn. (You can read Huckleberry Finn serialized in FlaglerLive over the course of March, beginning here.)
Twain's book is also relevant this year for a couple of other reasons. Volume 1 of Twain's autobiography was just published. As Garrison Keillor wrote in the Times Book Review, "The book turns out to be a wonderful fraud on the order of the Duke and the Dauphin in their Shakespearean romp, and bravo to Samuel Clemens, still able to catch the public's attention a century after he expired."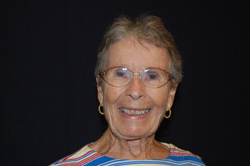 And a new, sanitized edition of Huckleberrry Finn was published, where nigger is replaced with slave. The university professor who edited the work argued that he didn't want it to be denied many readers who wouldn't read it otherwise. The cleaned-up version kicked off a controversy of its own about adulterating literature and playing into smaller minds. Clark, who just re-read Huckleberry Finn, did not pick up the sanitized version and doesn't intend to—and hopes those who read the book read the original version. "You can't sanitize everything," Clark said.
So there'll be no ellipses and sanitation whispers around Flagler's rendition of Huckleberry Finn over the next four weeks, through the many events organized by the Friends of the Public Library. The focus will remain on Twain, the book's meaning, its relevance today, the pleasure it still affords—or even the boredom it may elicit in some readers: nothing says that because Huckleberry Finn is a classic, it should be universally accepted as such, and universally revered. There's a whole cottage industry of Finn critics who consider the book overrated, foul, dated, unreadable.
Famous among those reappraisals is the 1996 essay in Harper's by Jane Smiley—a likely candidate for future Flagler Reads Together books—who, having broken her leg the previous year, had decided to re-read the book for the first time since junior high. "The novel took me a couple of days (it was longer than I had remembered), and I closed the cover stunned," Smiley wrote. "Yes, stunned. Not, by any means, by the artistry of the book but by the notion that this is the novel all American literature grows out of, that this is a great novel, that this is even a serious novel." Smiley's vote for the sort of novel from which all of American literature should have grown out of? Uncle Tom's Cabin, by Harriet Beecher Stowe.
And then there's the book's long history of censorship and attempted censorship, with no incident more ironic than the 1982 attempt, by the principal at Mark Twain Intermediate School in Fairfax, Va., to remove the book from the shelves because he considered it "racist trash."
There you have it: a book rich in all sorts of possibilities. Which is why Flagler devotes an entire month to delving in and out of it and the Twain of its creation (Twain himself being a creation of its Samuel Clemens).


Here's the line-up of the month's Flagler Reads Together events, as provided by the Friends of the Library:
March 3, Thursday,  2 p.m.  Kickoff with Mark Twain as portrayed by Dave Ehlert from Branson, Missouri, in the Doug Cisney Reading Room at the library in Palm Coast; refreshments served
March 5, Saturday, 1 p.m.  Rebekah Lippens will be sharing her experiences in relating to Mark Twain through his writing and her visit to Hannibal, Missouri. In the library's  Meeting Room with refreshments served
March 11, Friday,  2 p.m.  An afternoon with Mark Twain as portrayed by Don Runk in the Meeting Room with refreshments served
March 14, Monday,  2 p.m.  Showing of the movie Huckleberry Finn, Meeting Room; refreshments served
March 16, Wednesday, 2 p.m. "The Diaries of Adam and Eve" as performed by The Storytelling Sims, Wayne and Jane, at the Flagler Beach Library, 315 South 7th Street; refreshments served
March 18, Friday,  2 p.m.  Ken Burns PBS Special on The Life of Mark Twain will be shown in the Meeting Room with refreshments served
March 23, Wednesday, 3:30 p.m.  Flagler Book Club meeting with discussion of the book. The meeting, at the library in Palm Coast, is open to the public; refreshments
March 25, Friday,  4 p.m.  Finale of Flagler Reads Together features a concert by Hungrytown, a folk music duo of Rebecca Hall and Ken Anderson from Vermont in the Doug Cisney Reading Room.  Following the concert; refreshments will be served in the Meeting Room.  RSVP due to limited seating.
March 30, Wednesday,  2 p.m., the completion of our Journey with Huck and Jim: a river cruise on the Intracoastal Waterway aboard the Hurricane Queen out of Gamble Rogers State Park, 3100 South Ocean Shore Boulevard, Flagler Beach.  Michael D. Adams, a natural history interpreter will be our guide.  $15 each payable in advance; refreshments served, RSVP to 446-7605. Reservations on a first come basis