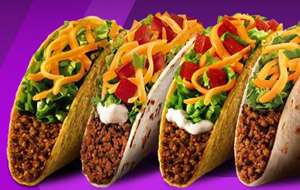 The following incident and arrest information was compiled using official documents, reports and affidavits obtained from government and law enforcement agencies. This feature is not all-inclusive, but merely a sampling of incidents reported during the period in the Flagler County and Palm Coast area. Note: The U.S. legal system provides the presumption of innocence to those charged with a crime until guilt is proven in a court of law.
The previous crime report is available here.

A Fight at the Jail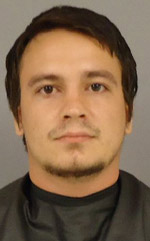 A fight took place in the C Block of the Flagler County jail on Sept. 23 just before 9 p.m. Anthony Schmitt, a 22-year-old Bunnell resident at the jail on a probation violation charge, said he was in the day room when Scott Harding, 22, physically battered him. "Anthony stated that Scott walked up to him and without warning began to punch him in his face," according to a deputy's report. Harding, a resident of Parkersburg, Fla., has been at the jail since June 23 on a probation violation charge. He was arrested here in 2008 on several charges, including armed burglary, possession of a firearm as a convicted felon, battery, assault, and resisting arrest with violence. Schmitt was taken to Florida Hospital Flagler where he was treated for a laceration to his left lower lip. He was then transported back to the jail. Schmitt completed a written statement and received a victims' rights pamphlet and a case information card. Harding was charged with battery.
Tailgating Rage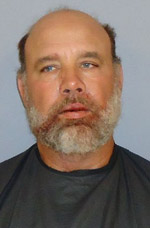 The fight took place near the Country Store at County Road 305 in western Bunnell, by the Mondex, the evening of Sept. 21. Raymond Surdam, 51, of 138 Rolling Sands Drive in Palm Coast, had a ripped shirt and was breathing heavily when a cop arrived to speak with him. According to a police report, Raymond said he pulled out in front of a vehicle on 305. The vehicle began tailgating him. Raymond said when he got to the corner of Mahogany Blvd. and County Road 305 he slammed on his brakes to 'Brake Check' the car behind him so it would back off. Raymond then stopped his vehicle in the Country Store parking lot to confront the person that was tailgating him. The vehicle pulled in behind him and before he knew it an adult male was confronting him at his car door. Raymond said the male pulled him out of his truck and they began to fight until deputies arrived. The other man involved in the fight was David Lane, 49, of 2053 Reynolds Road in DeLeon Springs, whose wife was in a car behind him. David had a bloody lip and no shirt on. He told the deputy he was traveling south on County Road 305 when vehicle pulled out and cut him off. He said the vehicle then began going 10 miles per hour and slamming on the brakes. David saw the vehicle stop in the lot of Country Store so he pulled off to see what the guy's problem was and the two began to physically fight. David denied pulling Raymond out of his vehicle. He said they both met each other outside their vehicles and exchanged punches. Davis's wife, Brenda, was traveling south on 305 behind and David and she confirmed David's story. Brenda completed a sworn statement. All other parties involved refused to write statements. David and Raymond both declined the right to press charges. The deputy judged David Lane the aggressor in the fight arrested him for disorderly conduct. The charge on the jail's log, however, was disorderly intoxication.
A Fighting Quartet at a Mexican Restaurant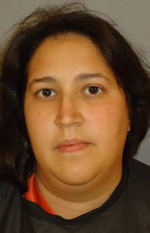 The incident took place on Sept. 21 around 11 p.m. at Salsas Mexican Restaurant, at 6 Old Kings Road North in Palm Coast. When a cop arrived, several bystanders were pointing to Corey Sanders, 36, of 3 Flint Place in Palm Coast, and Brandon Harris, 28, of 54 Plain View Drive in Palm Coast, as being involved in the fight. When a deputy arrived, the men were walking towards a black Ford Explorer that was parked and running in the parking lot, but not in a parking space. "I ordered Corey to stop walking and sit on the ground at the rear of the vehicle," the deputy reported. "I then observed Brandon approaching the driver's side of the vehicle and I ordered him to not get in the vehicle and come speak to me. Brandon complied and went where I directed him too. I then observed that Corey had disobeyed my commands and had gotten inside the passenger side of the vehicle. I ordered Corey to exit the vehicle and show me his hands. Corey refused to listen therefore I grabbed his left hand and escorted him out of the vehicle, and then to the ground where he was placed in custody."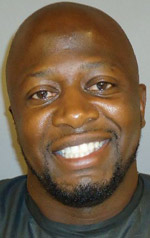 According to the victims, Leonardo Rodriguez, 38, of 89 Bradmore Lane, and Jessica Rodriguez, 30, of 12 Bud Field Drive, four people arrived at the restaurant in the Ford Explorer. Amaryllis Rodriguez, 29, of 93 Rickenbacker Drive, and Ailin Rodriguez, 30, of 5A Ponderosa Lane in Palm Coast, got out of the the vehicle and came towards Jessica in an aggressive manner. "Amaryllis began yelling at Jessica and then pulled her hair and hit Jessica with her hands," the police report states. "Jessica advised that Ailin then began pulling her hair as well. Leonardo attempted to separate the females to stop the altercation. Brandon Harris and Corey Sanders then also exited the vehicle. Brandon approached Leonardo and began yelling at him for getting involved. Brandon then began to physically fight with Leonardo and placed him in a head lock. Leonardo advised that he was able to get out of the head lock but Brandon continued to fight with him causing the two to fall to the ground.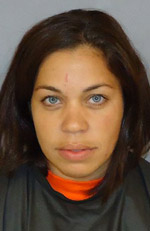 "Leonardo advised that while they were on the ground, Brandon struck him in the right eye. As the two were on the ground, Corey then got involved and began kicking and hitting Leonardo. Corey then punched Leonardo, causing the two to separate. Brandon then went to the vehicle and retrieved a long wooden baton. He then approached Leonardo with it and held it in an aggressive manner advising that he was going to hit him with it. Once the subjects heard and saw the responding patrol vehicles, they separated themselves. Several witnesses on scene confirmed the sequence of events including Juliana Lantero who completed a written statement. The initial actions of Amaryllis and Ailin caused a majority of the patrons and customers to stop their normal activities, causing a breech of peace due to their disruptive behavior. During the investigation, I observed injuries on Leonardo and Jessica. Leonardo's area of his left eye was very swollen and was bruising. Jessica had some scrapes on her arms. I also observed that the vehicle was parked in a manner that is consistent with someone exiting a vehicle quickly. It was not in a parking spot and was still running."
A search of Corey revealed an iPhone belonging to Leonardo. The approximate value of the phone being $500. Leonardo told cops that that the phone fell from his belt clip during the fight and Corey had picked it up and placed it in his pocket. During the investigation, Brandon and Corey were very uncooperative, according to the report. Brandon continuously degraded and criticized law enforcement and advised that it didn't matter because he had a lot of money and that's all he needed to get all the charges dropped. "Brandon advised that law enforcement is in a lower class than him and we are a joke because we took the easy way out," the report states. "Brandon continued to express his dislike towards the Flagler County Sheriffs Office while enroute to the jail, stating that the agency is a joke and does nothing all day." Brandon was arrested for aggravated assault and battery. Corey was arrested for battery and grand theft. Amaryllis and Ailin were arrested for disorderly conduct and battery. The Ford Explorer was removed by Saxon's towing and the wooden baton was seized to be turned in to evidence.
Father and Son Conflict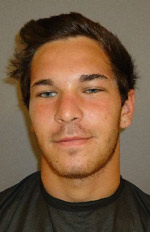 Craig Ranciato, 45, of 12 Edison Lane, had his 21-year-old son Matthew arrested on a grand theft charge after Matthew allegedly stole golf clubs and otjher equipment valued in total at roughly $1,600. Craig told a deputy that Matthew came to his house at Edison Lane early the morning of Sept. 21 and asked for a blanket. Craig stated since Matthew no longer lived there he would not let him enter but did give him a blanket. Craig told a deputy that Matthew has a history of stealing from him in the past and has always entered the garage through an outside door. He wanted to pursue a criminal charge for the theft. A friend of Matthew's told a deputy that he'd picked him up at the Edison Lane house and that he was carrying the golf clubs and equipment. Matthew had allegedly planned to take them to Cash It In pawn in Bunnell to pawn both golf club sets. Matthew told the deputy that he was at his father's residence and took the items from the garage, according to a police report. He was placed under arrest. The items were recovered.
A Walmart Cashier, Shoplifting
Artashea Jones, a cashier at Walmart and a resident of Wheatlawnn Place in new York, was caught on a surveillance video placing items in a customer's bag without ringing them up. A store manager told a deputy that he'd been told by other employees that Jones was helping customers steal merchandise. The manager checked surveillance video to verify the allegation. The items that were not rung up totaled $184.50. Jones was shown the video and told of the accusations. She told a deputy that she did not know the names of the customers but only knows that they come to her register very often. She was aware of their economic troubles, she said. Jones was arrested and released with a notice to appear on scene.
Slashed Tires and Suspicions
A deputy reports the following incident, narrated after responding to the Sleep Inn on Kingswood Drive in palm Coast on Sept. 23: "Upon my arrival, I made contact with Torianda Stuart who advised that someone had punctured all four tires on her vehicle and caused some other damage." Stuart, 31, is a resident of Palm Coast. "Torianda advised that she arrived at the hotel at approximately 12:16 a.m. and went to one of the rooms. Shortly after her arrival her friend, Kevon Hughes met with her at the hotel." Hughes is a 19-year-old resident of Flagler Beach. "While Torianda was at the hotel she went out to her vehicle to retrieve some items and returned to the room. At approximately 1:15 a.m., Torianda went to her vehicle and observed that all four of her tires were flat and there appeared to be large slits on each one. There were also several scrapes on the driver's side rear of the vehicle. During my investigation, I observed all four tires had slits in them appearing to be larger than 1 inch. I did not locate any objects in the area that may have been used. I then spoke with Kevon who advised that he was at a gas station in Hastings when a white male approached him and asked him for drugs. Kevon advised that he told the male that he did not have any but needed a ride to Palm Coast and would pay him to take him. Kevon advised that the male gave him a ride to the Sleep Inn and he paid him $40. Kevon exited the vehicle and went into the hotel. The white male followed him and kept asking him for more money. Kevon refused to give him more money and the male exited the hotel appearing to be displeased. Kevon did not watch where the male went after he walked out of the hotel. Torianda advised that she did notice the male outside when she went to her vehicle the first time but did not see him touch the vehicle. Kevon advised that he does not know who the male was and can only describe him as a white male with a red shirt driving a white car. While speaking with Kevon his story was inconsistent and very suspicious appearing that he may be withholding information. I spoke to the staff at the hotel who advised that they had already notified the management of the incident and they would be checking the video when they were available to. I advised the staff to have the manager call when the video was ready to be reviewed. At this time no video has been provided. This case is suspended pending suspect identification."
Texting and Fighting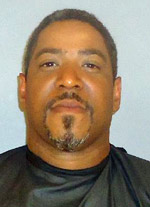 Chester Green, 50, of 17 Slumber Path in Palm Coast, was arrested and jailed on a domestic battery charge on Sept. 25 following an argument with his wife over text-images. Green told a deputy that he and his wife got into a verbal altercation over messages and images he'd received from another woman in Alabama. His wife, he said, called him a liar and aggravated him, but he said he never struck her. His wife told the deputy that her husband hit her in the mouth and on the side of her head with a closed fist. According to the police report, she had a small laceration to her lower lip consistent with being hit in the mouth. A pair of glasses had also been broken.
Burglaries, Larcenies and Miscellaneous Matters
A 42–inch LCD Vizio television reported stolen from 162 Westhampton Drive in Palm Coast on Sept. 26. The TV was in the pool deck. There were no signs of forced entry.
Cannondale mountainbike reported stolen on Sept. 24 at 24 Lloleeta Path in Palm Coast.
Kathleen M. McClellan of 34 Blare Castle Drive in Palm Coast was arrested on a battery charge on Sept. 26 following a domestic dispute
Two bicycles stolen off the front porch of a house at 21 Ludlow Lane East in Palm Coast on Sept. 25.
Silver flatware valued at $20,000 reported stolen from a property where the homeowner had died in June, at 10 Via Capri Court in Palm Coast.
Laptops and jewelry reported stolen at 51 Pine Circle Drive in Palm Coast on Sept. 24. Several entry points in the house had been left unlocked.
A Sig Sauer 553 rifle was reported stolen from the trunk of a car at 103 Rickenbacker Drive in Palm Coast on Sept. 25.
Bank receipts and music CDs reported stolen out of a car parked at 13 Fleetwood Drive in Palm Coast on Sept. 23. The owner wasn't sure whether she'd locked the car.
Paint was thrown on a homeowner's driveway and on his truck at 86 Florida Park Drive in Palm Coast sometime between Sept. 23 and 24.
Two flatscreen televisions with a combined value of $1,700 reported stolen sometime between June 1 and Sept. 22 at 12 Boxwood Lane in Palm Coast
Laptop and about $100 in coins reported stolen at 7 Zeolite Place in Palm Coast on Sept. 21, where a sliding glass door's lock and pin were also broken.
Auto registration decal removed from a car at 5368 North Ocean Shore Boulevard on Sept. 21.
Bicycle reported stolen at 19 Brian Lane in Palm Coast on Sept. 18.

DUI Arrests
Teresa N. Traster, 48, of 9 Coquina Cliff Circle in Ormond Beach, on Sept. 22.