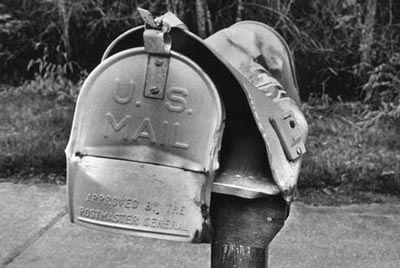 The following incident and arrest information was compiled using official documents, reports and affidavits obtained from government and law enforcement agencies. This feature is not inclusive. It is a sampling of reported incidents in the Flagler County area. Note: The U.S. legal system provides the presumption of innocence to those charged with a crime until guilt is proven in a court of law.
This page is updated every weekday or as warranted.

A $1,500 Guitar, Stolen
A resident of Ferham Lane in Palm Coast reported on July 19 that after spending the night away from the house, he returned the next afternoon to find a back window open (though he had left it closed before leaving) and his gray bass guitar, valued at $1,500, missing, along with the $100 black bag it was in.
$800 Chrome Rims, Stolen
A resident of Frenora Lane in Palm Coast reported on July 19 that set of four recently bought 22-inch "Dubs" chrome rims bought off of Craigslist the previous Saturday were stolen from the garage where he'd placed them right after buying them. The resident had planned to fix up the rims and resell them for $1,900.
A Tense Moment, an Arrest for a Few Leaves of Marijuana
Just before 2 in the morning on July 19, Flagler County Sheriff's Deputy Glasgow was patrolling when he observed Calvin Burnham Jr., 27, of Empire Lane, walking at the intersection of Empress Lane and Emerald Lane. Glasgow reports: "I parked behind Bumham, as he continued walking, and exited my patrol vehicle. As I began to speak to Bumham he immediately turned around, started quickly walking towards me, and began reaching behind the left side of his body. Concerned about what Bumham was reaching for, I drew my department issued weapon, aimed it at Burnham and began issuing verbal commands to keep his hands in sight and to stop approaching me. After multiple commands Bumham complied, raised his empty hands, and stopped approaching me. I ordered Bumham to turn away from me and then secured him in hand cuffs for officer safety." Burnham was patted down. Glasgow continued: "I removed a white piece of cellophane/plastic which contained approximately 4.5 grams of a green leafy substance and a separate green cellophane bag which contained another approximate 1 gram of green leafy substance, as well as, a blue/green pill. The substances field tested presumptive positive for cannabis and MDMA, respectively. The evidence was seized, Bumham was placed under arrest, and transported to the Flagler County Inmate Facility without incident. It should also be noted that Burnham had $70.00 in US currency which was counted and signed for by Burnham which is being held in the Flagler County Sheriff's Office evidence for safe keeping. The narcotics were also entered into evidence."
Burnham was charged with possession of less than 20 grams of marijuana and some ecstasy. He posted $1,000 bond and was released.
Hit and Run on Mailboxes: Two Cases
The resident of 1 Rymsen Lane in Palm Coast thought she heard a crack of thunder at 2 a.m. the morning of July 19. It wasn't thunder. A vehicle had smashed her mailbox, uprooting it from its foundation. There was red transfer paint on the mailbox itself, a responding deputy found. But a canvass of the area produced no vehicle showing damage consistent with what had happened to the mailbox during the night.
At 1 p.m. on July 25, a resident of Berkshire Lane in Palm Coast reported a similar incident involving the mailboxes at 100 and 104 Berkshire Lane. There were no witnesses.
Deputy Backs Patrol Car Into a Pole
Flagler County Sheriff's Deputy Roger Spires reported that on July 19 at 10:50 a.m., he accidentally backed his Ford Crown Victoria patrol vehicle into a pole at 85 Avenue De La Mer in Hammock Dunes. Damage was minor: The right tail light lenses were cracked and the paint on the bumper cracked. The patrol vehicle would be drivable and would require replacement parts installed.
He Allegedly Threatened to Shove a Cigarette in Her Eye
On July 18 at 02:30 in the morning, a sheriff's deputy responded to 2578 Hickory St. in Bunnell "in reference to an unknown problem," according to the sheriff's report. Once there, the deputy was informed by a woman at the residence that she had been allegedly attacked again by her boyfriend, Curtis Collins and that she was wanting to press charges against him. She said, according to the report, that she and Curtis "had gotten into a verbal argument during which time Curtis grabbed her by the face and threatened to shove a lit cigarette in her eye. He then while holding her put a lit cigarette within 2-3 inches of her eye. He then threatened to kill her and strangle her with a speaker cord." The woman then fled. "While speaking with her," the deputy's report related, in reference to the alleged victim, "Curtis came out on the porch and repeatedly started calling her a 'fucking liar' and a 'whore.' I advised him several times to be quiet and go back inside but he refused to. At that time I placed Curtis under arrest without incident and secured him in my patrol vehicle. While in my patrol vehicle he repeatedly stated to [the alleged victim] that he was going to get her for this when he gets out. I warned him several times to be quiet and not make threats towards her but he continued until we left the scene." The woman refused any medical treatment and said she was not injured.
Robbed of a Custom Wedding Band and Engagement Diamond Ring
Residents on Redmill Drive in Palm Coast on July 20 reported that sometime in the previous four days, the house was burglarized of a specially made wedding and engagement ring set that included a half-carat diamond, another ring with 10 diamonds adding up to a carat, 13 rolls of quarters and a digital camera, among other items. The resident claimed a former boyfriend of her daughter's may have been stolen the goods, but the resident had no evidence. None of the house's other electronic equipment or art works was disturbed. The robbers may have gained entry to the house, the deputy was told by the resident, by using the garage door opener, which was in the unlocked van parked in the driveway.
Burglary of an Empty House?
A deputy responded to 6469 Basswood Ave. in Bunnell on July 21 at 2:33 p.m., in response to a possible burglary. The house at that address was empty, however–of people or furniture. The backdoor was closed, but one of its windows was broken. The deputy observed fresh, thick tire marks pulling up to the door. The tire marks likely belonged to a truck. Whether the house was empty because it hadn't been occupied for a while, or because it was emptied of what may have still been in there before the possible burglary, is unknown.
A Strange, Threatening Encounter in Espanola
At close to 3 p.m. on July 25, a deputy was dispatched to Westfield Lane in Palm Coast where Ron Carnes, 62, of Westfield Lane, reported a strange incident that had taken place shortly before that on County Road 13 in Espanola. Carnes, according to the deputy's report, "stated that he had been driving his motorcycle north bound on CR-13 in Espanola when a black four-door F-150 pulled in front of his motorcycle and stopped suddenly in the middle of the road. The truck was occupied by two black females who were waving at Ron to stop his motorcycle. When Ron stopped behind their truck, four black males jumped out of the nearby woodline and quickly advanced towards Ron's location. Ron stated he was afraid and he immediately 'took off' around the truck and headed to his house to call law enforcement. Ron stated that he was sure the four males were hiding and that they did not have good intentions." A search for the truck produced nothing. "Further action was impossible," the report states.