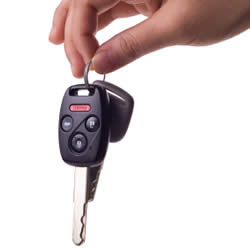 The following incident and arrest information was compiled using official documents, reports and affidavits obtained from government and law enforcement agencies. This feature is not inclusive. It is a sampling of reported incidents in the Flagler County area. Note: The U.S. legal system provides the presumption of innocence to those charged with a crime until guilt is proven in a court of law.
The previous crime report is available here.

A Son Allegedly Batters His Mother, Just Home From Seeing her Husband in Hospital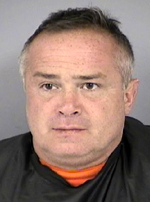 Josephine Johnston is 71 years old. Her son, Robert W. Johnston, is 47. He lives at Emerson Drive in Palm Coast. On Oct. 16, a deputy was dispatched to that address in reference to a disturbance. The deputy's report picks up the thread: "Upon my arrival, I was met at the front door by the suspect (Robert Johnston). He came outside and told me that he had a verbal argument with his mother over the cordless phone in the residence. He said that he was using it and his mother always comes and takes the phone and puts it back on its charger. After speaking with Robert, I made contact with his mother Josephine Johnston (victim). Josephine stated that she had just got home from visiting her husband at the hospital. Josephine said when she got home, she noticed Robert lying on the couch with his eyes closed. She said she thought he was sleeping, and noticed that the cordless phone was lying on the table. She said she went over and took the phone and placed it back on its charger so it can recharge. Josephine said a few minutes later the phone rang and Robert woke up and began screaming and yelling at her stating, 'Why did you take the phone away, you want the fucking phone,' and he threw the phone across the hallway. She said that Robert then told her to go into the bedroom and to get the other fucking phone. Josephine said she then went into the bedroom and got the other phone and she was going to bring it out to Robert so he can use the phone. She said Robert followed her in the bedroom and when she attempted to hand Robert the phone, Robert took the phone and placed it on the bed, then grabbed her hair and began shaking her head. Robert then grabbed both her arms causing redness to her left arm and pushed her down onto the bed. Josephine said Robert then picked up the phone and called his girlfriend and walked out of the room. She said Robert came back into the bedroom a short time later and was yelling and cursing at her." Josephine said when while he was yelling at her, he called her worse names. When he left the room again, she called 911.
Liza Johnston, 36, Josephine's daughter. arrived at the scene shortly afterward. She told the deputy that she'd received a phone call from her mother telling her that-her brother (Robert) was beating her up. Josephine was too shaken up to write a statement. Her daughter wrote it for her, for Josephine's signature. Robert was then placed under arrest for Domestic Battery on a person 65 years or older. Josephine was given a Victim's Rights brochure along with a Notice of Legal Rights and Remedies pamphlet.
Johnston was jailed in February on a similar charge. He was jailed in February 2010 on a DUI charge (he refused to submit to testing). He was jailed in July 2008 for violating probation. He was jailed twice on similar charges previously. And he was jailed in January 2007 on a battery charge.
A Pit Bull Bites a 10-Year-Old Boy on Espanola Road
The incident took place on Oct. 16. The 10-year-old boy, speaking to a deputy from a room at Florida Hospital Flagler's ER, told a deputy that he was going to his friend's house on Espanola Road to see if he could play. When he walked up to the house and knocked on the door, a pit bull dog came out from underneath the house and bit him in his left leg. Someone took the dog off him and took the dog somewhere, but the boy couldn't say where. The deputy went to 222 Espanola Road to attempt to make contact with the dog's owner. He contacted Christopher Jones who said that he was the dog's owner that he heard it bit someone earlier. Jones said he was sleeping when the incident occurred. He heard his dog barking and he woke up and went outside to check what the dog was barking at, and saw a boy limping as he walked down the street. He sent the boy's friend to inquire about him. The dog's name is "Little Bit," and that the dog was up to date on all of its shots.
In a slightly similar incident, a 62-year-old man who was walking down Rolling Fern Drive on Oct. 15 was bitten on the leg by an unknown dog that ran behind the resident at 65 Rolling Fern Drive, where a deputy did, in fact, locate the dog. The homeowner said he was not the owner of the dog, but had let the dog out so the animal could relieve itself. The dog owner, the resident said, was in jail and would not be released until February. The resident wanted to apologize to the victim, who was not receptive to the apology.
An Unruly Trespasser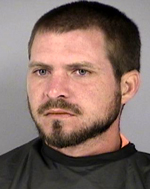 James Harding, 31, of 12th Street in Jacksonville, went to the Publix Supermarket at 4950 Belle Terre Parkway after previously being trespass-warned earlier the same day, Oct. 18, at the same store. He entered the store at 7:15 p.m., was asked to leave, refused, and began to argue with the manager in front of the store. Harding, according to a police report, then pushed over an ashtray and flicked his cigarette at the manager. Upon a deputy's arrival, the manager told the deputy that Harding had returned, despite a warning, to buy more alcohol. Harding was placed under arrest. While being driven to the jail, Harding threatened to kill anyone who touches him, and repeatedly hit his head against the cruiser's cage. It took jail staff to remove him from the car.
Another Unruly Trespasser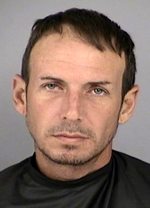 A deputy was dispatched to 21 Farmbrook Lane in Palm Coast regarding a disturbance and Timothy Taylor, 39, who'd left the residence in a small black two door Ford. The deputy conducted a traffic stop on Taylor, who said he was coming from 24 Farmbrook Lane, where he lives. A woman at the previous address reported that he had tried to force himself into her home, and that she and her husband had managed to close the front door that Timothy was trying to enter through before they called police. The woman, who had a copy of an Aug. 18 trespass warning against Taylor, said Taylor was yelling he was going to get a gun as he was leaving the residence. Taylor was arrested and taken to the Flagler County jail. Taylor was arrested and jailed on Aug. 22 for battery.
Somebody Doesn't Like Grand Haven's Speed Police
On Oct. 15, Grand Haven resident John Pollinger told a deputy that he was part of the committee for the development of Grand Haven, and that he was in charge of monitoring a speed measuring device at Grand Haven. At 12:25 a.m., Pollinger received an email stating that the device had sustained a significant impact. Pollinger went to the area where the device was placed. It was missing. At 12:42am, another email was sent to him stating that the device had sustained another significant impact. Pollinger went on the company's website used to monitor the device to obtain a possible current location, since it's equipped with GPS tracking. The map showed that the device was on East Highway 100 in front of Tom Gibbs Chevrolet. Units checked the area for the device but had negative results.
Other Burglaries, Larcenies, Petty Crimes and Other Cases
A Ford 250 pickup truck reported stolen out of Jacksonville was recovered, with its ignition broken, in the parking lot of Florida Hospital Flagler's Hospice Care on Oct. 18.
GPS device stolen from a Dodge Caravan parked at 3 Buttermill Drive in Palm Coast on Oct. 17 or Oct. 18. The car had been left unlocked.
GPS device stolen from a Nissan truck parked at 22 Buttonwood Lane on Oct. 17 or 18. The Nissan had been left unlocked.

GPS device valued at $150 stolen from a Toyota Corolla parked at 38 Burroughs Drive sometime between Oct. 16 and Oct. 18. The Corolla was left unlocked.

Old police badge and coins stolen from a Toyota Camry parked at 15 Burma Place sometime between Oct. 17 and 18. The Camry had been left unlocked.
Satellite radio valued at $150, AC adapter valued at $50, $300 in cash stolen from a Chevrolet Colorado parked at 10 Burma Place sometime between Oct. 17 and 18. The owner of the car insisted he'd locked the car, but deputies found no sign of forced entry, suggesting the car had been left unlocked.
A bedroom window was broken out, causing about $500 damage, at 79 Presidential Lane in Palm Coast sometime between Oct. 14 and 18. The house is in foreclosure. It's not the first time damage was reported on the house.
Cell phone, CDs and stereo face plate stolen from two separate cars parked at the same address, 5 Burland Place, in Palm Coast, between Oct. 17 and Oct. 18. The vehicles. Both vehicles had been left unlocked.
Attempted burglary, given away by pry marks on the door, reported at 7 Ryecrest Lane in Palm Coast on Oct. 19. No actual entry reported.
A deputy ended the life of an injured deer with three shots on Matanzas Parkway near I-95 on Oct. 20.
Dual axel enclosed trailer stolen from 1760 Laurel Ave. in Bunnell sometime between Oct. 15 and 17.
A juvenile's bicycle stolen at McDonald's on Oct. 14 while the juvenile was getting a drink at the restaurant.
Bicycle reported stolen from a garage at 29 Radcliffe Drive in Palm Coast on Oct. 15.
DUI Arrests
Scott M. Haas, 46, of 20 Ranshire Lane in Palm Coast, on Oct. 16.