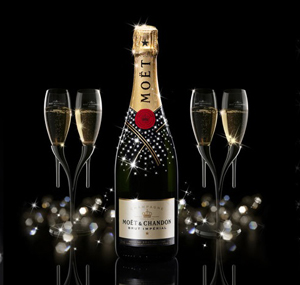 The following incident and arrest information was compiled using official documents, reports and affidavits obtained from government and law enforcement agencies. This feature is not inclusive. It is a sampling of reported incidents in the Flagler County area. Note: The U.S. legal system provides the presumption of innocence to those charged with a crime until guilt is proven in a court of law.
The previous crime report is available here.

Crack and Marijuana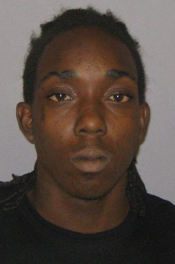 At 1:55 a.m. the morning of May 14, a deputy was conducting stop sign enforcement at the intersection of Pine Grove Drive and Belle Terre Parkway when he saw a silver Toyota rolling through the stop sign at that intersection without coming to a complete stop. While performing the traffic stop, the sole occupant of the vehicle was identified as Anthony Henry. The deputy reports: "Anthony appeared to be extremely nervous, his hands were shaking uncontrollably and he avoided eye contact with me. I requested a K-9 unit respond to my location and Deputy Welker arrived on scene. I completed a written warning reference the traffic violation and handed Anthony back all his information along with the warning. Deputy Welker then asked Anthony for consent to search the vehicle at which point Anthony consented to a search of the vehicle. A clear baggie containing a white rock like substance, which I identified as crack cocaine through my training and experience, was located in the center console beneath the arm rest. A clear baggie containing a green leafy substance, which I identified as cannabis through my training and experience, was located between the left side of the driver's seat and the hard plastic beneath the driver's seat. Both the crack cocaine and the cannabis field tested presumptive positive on scene using Lynn Peavey QuickCheck test kits. Two narcotics and dangerous drug field test forms were completed and submitted into records. Anthony was placed under arrest and a rotation wrecker (Roger's towing) responded to the scene and removed the vehicle." Henry. who's been arrested seven previous times in the county, was held on $11,000 bond at the Flagler County jail.
Champagne and Tequila
A deputy was dispatched to Sharps Discount Liquors, at 103 Flagler Plaza Drive, on May 10 at 7:55 a.m. On May 10, 2011 at approximately 0755 hours, in reference to a theft. The manager, Carole Eure had been reviewing the store's security video when she noticed an unknown woman stealing $281.95 worth of alcohol from the store. On May 9, at 7:51 p.m., a black woman wearing a white cloth on her head, a dark colored shirt and brown shorts entered into Sharps Discount Liquors. She had good taste: she walked around the store and grabbed two bottles of Moet Imperial Champagne, valued at $55.99 each, and one bottle of Moet Imperial Rose Champagne, valued at $75.99, according to the sheriff's report. She then placed the bottles in her purse and went to the tequila section of the store. She grabbed one bottle of Patron Silver Tequila, valued at $44.99, and one bottle of Patron Reposado Tequila, valued at $48.99. The woman placed both bottles in her purse along with the three other unpaid bottles of alcohol. Then she left the store. No further information on the suspect.
A Theft at the Italian-American Club
On May 9 a deputy responded to 6 Rae Drive in Palm Coast in reference to a larceny. The victim was Angela Rose Sorrentino, who said that on May 7, she went to one of her friends' party at the Italian American Club on Old Kings Road in Palm Coast. While at this party someone stole her brand new cell phone, a $500 Sprint EVO 4G, serial number HTOBYHLI 1759 and a MElD HEX of: Al 00001 3A295B1. Sorrentino stated that a local group called "Flight Boys" came to the party to provide entertainment. When this group came, they brought along with them several other people that did not belong to the group. Once the group got set up and they began singing, Sorrentino put her belongings on the table where she was sitting and got up to dance with all of her friends. When Sorrentino returned back to the table, her cell phone was gone. Sorrentino stated she believes that one of the groups' followers took her cell phone.
Elderly Brothers Fighting Over their 93-Year-Old Mother (and Money)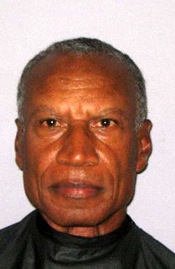 On May 5 at 5:45 p.m., a deputy responded to 52 Treetop Circle in Plantation Bay in reference to a physical disturbance. Richard C. Goodin, the 67-year-old victim, was in the residence. His mother Edna Lucille Goodin, 93, had been taken to the hospital. Richard said he was visiting his mother and that he lives in Brooklyn, N.Y. He said he was talking to his mother Edna in her bedroom when his brother Brian Locksley Goodin, 66, came home and into the room. The deputy reports: "Richard stated that Brian said 'What are you doing here,' 'You need to leave,' and 'I'm going to take care of mother.' Richard advised that he
then turned towards Brian and that Brian pushed him which caused him to fall to the ground and also caused their elderly mother to fall to the floor where she struck her head on the metal bed frame. Richard stated that he and Brian ended up in a scuffle on the bedroom floor where Brian struck him in his right eye. I looked at Richard's injuries and his right eye was red and swollen, Richard also had a scratch on his left thumb, scuff marks on his knees and he complained of back pain. I asked Richard if tie wanted a medical unit to look at his injuries and he advised no. I asked Richard if he would write a voluntary witness statement about the incident and if he wanted to pursue criminal charges against his brother Brian and he advised yes. Richard then gave a sworn written statement about the accident. I asked Richard why Brian acted the way he did and he advised that he and Brian have been arguing over their mother's financials for years and that their mother has dementia so one of them has to take care of her. I then explained the victim's rights pamphlet to Richard and advised him that he can seek an injunction against Brian at the Flagler County Courthouse." A witness who was in the house said she did not see the argument but heard it.
The deputy then interviewed Brian. "I asked Brian if he had any injuries and he advised that he only had a scrape on his right thumb. I looked at Brian's right thumb and he did have a scrape on it. I asked Brian if he needed a medical unit to look at his minor injury and he advised no. I asked Brian what happened and he advised that he and his brother got into an argument. I asked Brian if they got into a physical fight and he advised that he did not punch Richard. I then determined that Brian had been the primary aggressor in the situation and placed Brian under arrest for domestic violence battery. Brian's vehicle was also in the area and he advised that he wanted his neighbor to park the vehicle at his neighbor's residence for safe keeping. I then transported Brian to the Flagler County Inmate Facility without incident."
Other Burglaries, Larcenies and Petty Crimes
Matanzas High School student reported the theft of his iPod on May 16. The actual theft reportedly took place obn May 13 between 12:30 p.m. and 1:20 p.m.
Cell phone reported stolen by a resident of 40 Kathleen Trail, by an acquaintance to whom she'd lent the phone, on May 15.
Larceny from a car reported at 6B Easterly Place in Palm Coast on May 15. Car stereo parts were damaged, the stereo itself was stolen. Car owner said she may have left her car unlocked.
An underage girl's bicycle, which she rode to Target on May 15, was stolen was the girl was shopping inside. The bike was valued at $178. The bicycle was left on the bike rack but was not secured. A black male was observed through the store's video surveillance taking the bike at 6:17 p.m.
Stolen tag at 60A Plain View Drive in Palm Coast, reported on May 15.
12-pack of Budweiser reported shoplifted at Mobil station at 6020 East Highway 100 (SR100) in Palm Coast, on May 15.
1991 Dodge truck's driver side window was smashed out and miscellaneous items stolen from inside the truck on May 15, while the truck was parked at the Landing on County Road 2007.
2003 Larsen Bow Rider boat and trailer reported stolen on May 15 at 120 Yelvington Road.
Mirraco Debut Bicycle valued at $400 stolen from 70 Lancelot Drive in Palm Coast. Theft reported May 13.
Front window of living room at 35 Bird of Paradise Drive slightly broken by a rock thrown on May 11 in the afternoon.
12-speed Cannondale bicycle stolen sometime after May 12 at 211 Pritchard Drive in Palm Coast.
Air conditioning parts stolen at 86 Secretary Trail in Palm Coast, a house surrounded by empty lots. Theft reported on May 10.
Huffy Bicycle stolen at 47 Raemoor Dr. in Palm Coast, theft reported on May 12.
Burglary from a home at 29 Seattle Trail in Palm Coast reported on May 12. Auto accessory and window air conditioning unit among items stolen.
Refrigerator stolen at 164 Point Pleasant Drive. Theft reported on April 26.