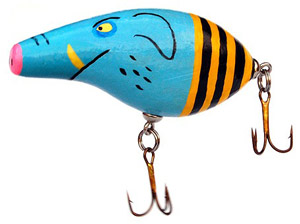 The following incident and arrest information was compiled using official documents, reports and affidavits obtained from government and law enforcement agencies. This feature is not inclusive. It is a sampling of reported incidents in the Flagler County area. Note: The U.S. legal system provides the presumption of innocence to those charged with a crime until guilt is proven in a court of law.
The previous crime report is available here.

Taser Deployed Against a Suspect in Custody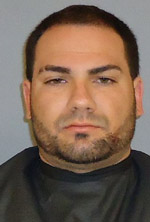 The early morning of April 1, Justin Grubbs, 25, of 28 Riverwalk Drive South in Palm Coast, was arrested by the Flagler Beach Police Department on a drunk driving charge. It did not end there. He was Tased while in custody. Here's how it went down: "Prior to Mr. Grubbs being placed inside of the ambulance," a deputy's report states, "he was cursing and arguing at Flagler County Detention Deputies. Mr. Grubbs was talking in both English and Spanish. Mr. Grubbs then looked at Deputy Vazquez and stated in Spanish, 'I am going to come find you on the street.' Mr. Grubbs continued to state in Spanish to Deputy Vazquez 'I'll get you.' Mr. Grubbs stated there were going to be problems if they placed him inside of the ambulance. Mr. Grubbs attempted to get out of the stretcher but was unable to. Mr. Grubbs had to be secured with a 'black box' to prevent him to moving further. Mr. Grubbs was then transported to the Florida Hospital Flagler and was seen by a doctor and medical personnel. It should be noted that while at the hospital Mr. Grubbs continued to be verbally combative and aggressive towards both medical personnel and Deputies." After he was cleared, Grubbs was taken back to the county jail, where he continued to be aggressive, according to the report, at which point a deputy said he wanted to pursue charges against Grubbs for assaulting him. "According to the video, Mr. Grubbs was complying with all instructions given to him," the reporting deputy wrote of the incident. "Mr. Grubbs did turn his hands around and lowered his arms when Deputy Vazquez was attempting to search him. Once Mr. Grubbs was placed in the corner area for further searching Mr. Grubbs complied with commands. Once Deputy Vazquez attempted to handcuff Mr. Grubbs' right arm, Mr. Grubbs grabbed Deputy Vazquez's left arm with his right hand. Deputy Vazquez pushed Mr. Grubbs in the chest with his left hand in an attempt to disengage from Mr. Grubbs. Mr. Grubbs still had a hold of Deputy Vazquez's left arm and then hit Deputy Vazquez's left forearm area with his right arm. Mr. Grubbs then attempted to advance towards Deputy Vazquez." At that point. Vazquez, Deputy St. Fleur and Flagler Beach Police Department officer McCraney wrestled Mr. Grubbs to the ground. While on the ground Mr. Grubbs was still resisting the Deputies and Officer. A taser had to be used on Mr. Grubbs by Deputy Vazquez to secure him. During the entire incident Deputy Vazquez gave Mr. Grubbs verbal commands to stop resisting. Deputy Vazquez advised he did not need any medical attention. Mr. Grubbs was arrested and charged with battery on law enforcement for grabbing and hitting Deputy Vazquez and also charged with assault on law enforcement for advising he was going to find Deputy Vazquez on the street and get him." Grubbs was held on $6,000.00 bond.
Steve Emmett vs. Bings Landing's New Bait and Tackle Shop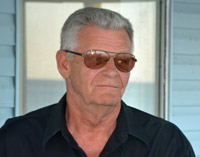 The morning of March 30, a Flagler County Sheriff's deputy responded to Bings Landing at 5862 N. Oceanshore Blvd. (A1A) in the Hammock. Michael Goodman, owner of the new bait and tackle shop there, told deputies that when he left his shop, he saw the wood fence near the entrance knocked down, along with his banners, advertising barbecue at his shop. When went to go look at the fence, Goodman told police he saw a blue pick-up truck with a boat trailer attached parked at the north end of the facility with one of his banners hanging from the trailer fender. The registered owner of the vehicle could not be located at the time the incident occurred, possibly because he was on the water. A county parks and recreations official told deputies that none of the fence posts or rails was damaged so much as knocked over. The fence would be fixed. It wasn't clear whether the owner of the vehicle would be responsible for the repairs.
Later that afternoon, the owner of the vehicle was located: it was Steve Emmett, 70, the just-retired mayor of Beverly Beach. He told police that he was actually in his boat at the boat ramp when he allowed his friend, Thomas Procida, 64, of 133 Anchorage Drive in Flagler Beach, to drive the truck and park it. Emmett said he had no knowledge of the incident. Thomas was on scene as the deputy was speaking to Emmett.
Pocida confirmed to the deputy that he knew he'd struck the fence, but did not realize the damage was that great. He said he barely felt the impact so he didn't bother checking the fence. Both he and Emmett said they'd gladly pay for any damages caused from the incident.
What Happens When Camp Fires Are Left Burning Near a House
It was 11:30 a.m. March 28. It happened at 2902 Sassafras Lane in Bunnell. That house was on fire. The home owner, Melvin Paul Arledge, 53, wasn't there when the fire was discovered by a Flagler County employee driving by. The surrounding woods, too, were on fire, and surrounding neighbors had to be evacuated. When deputies contacted him, Arledge said he had a small camp fire located in the back yard earlier that morning. he said he'd left the house at about 11 a.m. to go fishing at the corner of Canal Ave and Water Oak Road and left the small camp fire burning.
A 74 Year Old Shoplifts Fishing Lures Worth $5.12, and a GPS
On March 29, Charles Kaszupski, 74, of 2250 Old Moody Blvd. in Bunnell, was arrested for allegedly shoplifting six artificial fishing lures from Walmart in Palm Coast. The lures were valued at $5.12. Walmart told deputies it would pursue charges because, according to the police report, Kaszupski had a history of shoplifting there. According to store officials, he'd stolen a GPS on March 8. That GPS was valued at $146. Kaszupski was seen through the store's video system removing the fishing lures and placing them in his pockets, though Kaszupski, when confronted, freely admitted he'd lifted the items, according to the police report. When asked about the thefts by deputies, Kaszupski was apologetic and remorseful, according to the report. He was served a trespasss warning and a notice to appear in court, but was not jailed.
Battery on a Pregnant Woman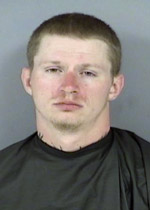 Joseph Leady, 24, of 6 Filbert Lane in Palm Coast, is in jail on a charge of aggravated battery on a pregnant woman subsequent to an incident at Filbert Lane on March 22, which a deputy related as follows: "Upon my arrival I made contact with [the victim] and Joseph M. Leady. Joseph appeared to be highly intoxicated. [The victim] stated she had arrived home at 5:00pm with [a witness] after grocery shopping. Joseph was in the garage drinking liquor while they were out shopping. He initiated a verbal argument with [the victim] calling her a cunt and a whore. The argument continued for a few minutes and then [the victim] walked into the residence crying. She walked outside to the backyard and sat down in a lawn chair to smoke a cigarette. Joseph followed her to the backyard continuing to yell and attempted to push her out of the chair for refusing to listen to him. [The victim] stood up and walked around the residence towards the front yard as Joseph continued yelling. Once they entered the front yard Joseph punched a telephone pole twice, and kicked over a mailbox to 4 Filbert Lane. [the victim] walked through the front yard of 4 Filbert Lane (vacant residence) and Joseph tripped over a real estate sign damaging it. [the victim] walked down the street to try and separate herself from him. Joseph walked back into the garage of the residence. A few minutes passed so [the victim] walked back to the residence. As she walked into the yard Joseph starting locking the doors to prevent her from coming inside. [the victim] then opened the inner garage door at which time Joseph grabbed her on her left upper arm and shoved her back out the door. He then took money (U.S. bills) and threw it in her face. A few minutes passed and he let her inside the residence. Joseph then started crying and screaming as the argument continued and head-butted a wall located near the front door. [the victim] had one faint red mark from Joseph poking her on her left upper arm. She stated she is 2-3 months pregnant. There did not appear to be any injuries to her left upper arm." She filed charges for battery domestic violence. Leady, who was jailed on $5,000 bond, told a deputy that he was involved in the argument but at no time did he grab her arm.
A Death at a Pool
Sidney Jenkins, 54, of 123 Westchester Lane, was among several people at a pool party Saturday evening, on March 31: he was playing in the pool, playing with the dog and, according to a police report, everything seemed normal. Several people were at the party. The adults were drinking. At one point Jenkins was in the pool, according to a witness, playing games and seeing how long he could hold his breath. He did not emerge. He was under water approximately 10 minutes, according to the report, before the group around the pool realized something was wrong and attempted to get him out of the pool. One of the people at the party began to execute CPR maneuvers and chest compressions on Jenkins, who was at his own home, hosting the party. The cops were called. Jenkins was taken to Florida Hospital Flagler, where he was pronounced dead.
Please note a Celebration of Life will be held in memory of Sidney Jenkins on April 7, Click here for details.

Other Burglaries and Larcenies And Losses
Deputies responded to a domestic dispute at 82 Farnsworth Drive B in Palm Coast on March 31, involving a wife who had locked her husband out of the house, and changed the locks. Deputies removed a Colt .38 was removed from the residence once the wife conceded to let the husband stay there.
iPod stolen from a garage at 39 Paul Lane in Palm Coast on March 30. The garage door had been left open.
Five gallons of gasoline stolen from an F-150 pick-up, whose fuel lines were cut, sometime between Match 26 and 29 at 1300 County Road 302 in west Bunnell.
Tag stolen from a trailer at 22 Karas Traile in Palm Coast on March 22.
Dell laptop stolen from a Chevrolet Silverado parked at Bob Evans in palm Coast on March 29: the driver's side window was smashed in.
William Dagel, 68, of 36 Wendover Lane in Palm Coast, reported to police on March 28 that he could not find his .357 Smith and Wesson handgun, which he'd last seen three years ago. He told police that he was in the habit of hiding his guns so no one would find them.
Florida tag decal stolen off a vehicle at 7 Wood Amber Lane in Palm Coast sometime between March 20 and March 27.
Boat fuel stolen from a boat at the Marineland aquarium . Theft reported on March 27, but may have taken place any time between March 16 and March 27.
Bicycle stolen from a home at 11 Eton lane B in Palm Coast between March 19 and 22.

DUI Arrests
Sandra E. Golden, 27, of 255 South Old Dixie Highway in Bunnell, on March 31.