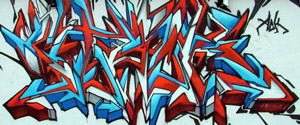 The following incident and arrest information was compiled using official documents, reports and affidavits obtained from government and law enforcement agencies. This feature is not inclusive. It is a sampling of reported incidents in the Flagler County area. Note: The U.S. legal system provides the presumption of innocence to those charged with a crime until guilt is proven in a court of law.

R Section Slurs by Graffiti
On January 17 before noon, a deputy was dispatched to 30 Rockefeller Drive in Palm Coast in reference to a criminal mischief. Black spray paint was on the east side of the house. The home owner told the deputy that on Jan. 16, at about 6 p.m., he went outside and turned off his pool. There was no spray paint on the side of the house at that time. The next day a neighbor told him about it. The homeowner noticed the words "Bitch Ass Nigga" and another supreme slur referring to a part of the female anatomy, with a "4" written backward. The homeowner didn't know who could have done that. The 65-year-old homeowner is black. The police report notes that "there was several other vandalisms in the area," at the following locations, all in the R Section:
5 Rybark Place
27 Rockingham Lane
100 White View Parkway
30 Rockefeller Drive
14 Rockingham Lane
17 Rockefeller Drive
12 A Rockingham Lane
13 Ryberry Drive
The spray paint at those locations was equally vilifying, though the vandalism does not appear to have been racially motivated. The residents at 17 Rockefeller, 13 Ryberry and 14 Rockingham, for example, are white.
A Fight and an Arrest for Aggravated Assault at Scruffy Murphy's Bar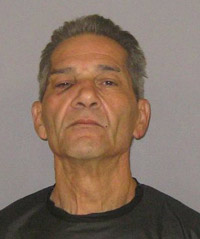 It was Jan. 13 at 7:25pm. A deputy was called to Scruffy Murphy's Bar on Palm Coast Parkway. The deputy was told that a man was chasing people with a knife outside of the bar. Once there, the deputy was approached by Anthony Dasaro, 60, who claimed he'd been hit. A deputy performed a consensual search on Anthony and located a silver knife in a black case in his right front pocket. Scruffy Murphy's owner, Ronald Jaffe, told the deputy that patrons reported Anthony in a verbal dispute with another patron near the pool table and threatened him with a knife. "Ronald," the police report relates, "approached Anthony outside in front of the business and asked him to leave the property. Anthony then screamed "Fuck You" to Ronald and started coming towards him in an aggressive manner with a knife in his hand. Ronald advised that he then struck Anthony in the face several times until he was no longer in fear of being harmed. Ronald confirmed that Anthony was the male who threatened him and described the knife that was located in Anthony's pocket. The patron that was threatened with the knife the first time had left prior to law enforcement arrival." Another witness confirmed the incident. Anthony was placed under arrest for aggravated assault with a deadly weapon, and also charged with disorderly conduct. He had a laceration above his right eye that was still bleeding and was transported to Florida Hospital Flagler for treatment.
Steven Barneski Battles a Cop, Bites Him, and Lands in Jail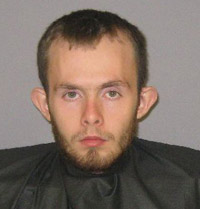 It was mid-afternoon on Jan. 17 when a Flagler County Sheriff's Office deputy saw a man wearing a hooded sweatshirt and two women standing in the driveway of 3139 North Old Dixie Highway. The male appeared to purposely turn away from the deputy so he could not see his face. He stopped his cruiser in the street and when the man looked back toward the deputy, the deputy recognized him as Steven Barneski, 21, from a recent contact. The deputy was aware of an active local warrant. The deputy's report picks up the thread of the incident: "It appeared as though he was going to walk away from my direction as I quickly got out of my car and approached toward him. He turned his head to look at me and I stated "Steven" and he acknowledged me. I told him to remove his hands from his pockets and he complied as I grabbed his left wrist placing it behind his back at the same time telling him he was under arrest. Steven Barneski quickly whirled his body left and threw a closed fist punch toward my head (unknown if he hit me) as I tackled him to the ground landing on top of him. While on top of him, I continually ordered him to stop resisting as he continued to fight me by trying to throw punches, head butt me and tried biting me. As I tried calling for assistance on my police radio, I could feel Steven Barneski grabbing the left side of my gun belt which I realized was my radio as I could feel him trying to pry it from the holder. I secured his left arm from moving using a joint compliance technique as he again tried to bite me and head butt me. I again tried calling for assistance when I realized my radio was now broken and lying on the ground. A male [witness] came to my assistance holding Steven Barneski's right arm stating, 'you can't fight with the police,' as Steven Barneski yelled back "I don't give a shit, shoot me I don't care." Steven Barneski again tried gouging me with his teeth violently flailing his head toward me with his mouth open. I handcuffed his left wrist as he again lunged toward me with his head striking my left wrist with his teeth. I told him I would shoot him if need be as he again yelled, 'I don't care, kill me now.' After securing his left wrist, I turned him to his side and onto his stomach. He began to stop thrashing around as more persons familiar with him arrived and told him to stop fighting. I secured his right wrist and searched him for weapons finding none. I found a small marijuana cigarette and crack pipe in his inside sweatshirt pocket and a glass bowl with marijuana residue in his pants pocket. I placed Steven Barneski in my patrol car and informed dispatch of what had occurred, requesting an additional patrol car and a medical unit to respond." Miranda rights were read to the suspect. During the fight, the department's portable, $8,000-radio was badly damaged, according to the deputy's report. At a medical facility, the deputy discovered that he had been bitten in the upper left bicep. He took Barneski to the Flagler County jail without incident where the suspect faced eight charges, including battery on a law enforcement officer, depriving an officer of means of communications, possessing marijuana (under 20 grams), resisting arrest without violence, and so on. His full rap sheet is here.
A Fraudulent Credit Card Company?
A deputy responded to a call at Café Brazil Bakery in Palm Coast to meet with owner Marcio Alves Da Mota on Jan. 17. Da Mota said he'd bought the business two months earlier. He needed a credit card machine. Richard Androlevich, President of a company named Global Processing Solutions, came to his business offering credit card machine sales and services. The deputy picvks up the thread of the matter in his report: "Marcia advised on November 29, 2011, the male Richard offered to lease a credit card machine to the business for a term of 48 months at a price of approximately $70.00 per month. Marcio stated he signed a contract with the male at that
time. Marcia continued, stating Richard returned to the business on December 5, 2011 advising he had another contract with a better rate per month. Marcia stated he did not read either contract and also signed the new contract after Richard told him he would cancel the first contract. Marcia then advised he received a statement in the mail from Northern Leasing Systems in the amount of $160.00 for the leasing and services for the credit card machine. Marcio advised part of the new contract was he was supposed to receive three (3) months free for a trial period with the option to cancel if he was not pleased with the service according to the male Richard. Marcia stated he notified Northern Leasing Systems to address the issue and they advised him he entered and signed the contract and he would not be able to cancel and there was nothing written in the contract which stated he could cancel. Marcio stated he then researched the company online and found numerous complaints about the Company doing fraudulent business. Marcio stated he spoke to a female named Joy from Northern Leasing Systems who advised him he would need to file a police report in order for them to cancel the service. The male Richard who is the President of Global Processing Solutions is~a subcontractor for the leasing company and goes to small business in an attempt to get the business owners to sign contracts to this company for leasing the equipment and services. Marcia advised he notified his bank to cancel and change his credit card numbers. This appears to be a civil matter
due to Marcio signing and entering into a contract with this business. There is a web site for Northern Leasing Systems Inc. which appears to be a legitimate business. I advised Marcio it may be in his best interest to seek legal advice as to the issue since there is a contract in place."
Noise Complaint Leads to Arrests Over Underage Drinking Party on Brooklyn Lane–and a Taser Shot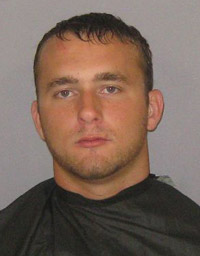 Just after midnight on Jan. 16, a deputy observed several vehicles parked partially in the roadway on Brooklyn Lane. The deputy attempted to make contact with the owners of the vehicles at 66 Brooklyn Lane to have them move them out of the roadway. Upon making contact at the front door, a young man walked out to speak to the deputy. The man smelled of alcohol and said he was 19, and that there were about 20 more underage drinkers inside. The deputy's report continues: "Upon making contact with the occupants of the residence, there appeared to be approximately between 25 to 40 people inside the residence. The subjects were placed in the living room to determine their age and the possibility of underage drinking It was determined that a large majority of the subjects were under the age of 21. Contact was made with [name deleted] who advised that she lived at the residence with her mother, Shawn Dortch. […] Shawn was located by Deputy Wray hiding in the master bathroom of the residence appearing to attempt to evade law enforcement. Shawn was placed under arrest for open house party and resisting arrest without violence. While speaking to the subjects a male later identified as Blake Bertha continuously interrupted our investigation. He was warned several times to stop obstructing our investigation but refused to cooperate. While Deputy Crego attempted to place Blake in handcuffs he was able to break away from him. Deputy Crego and Corporal Koep attempted to secure Blake when Blake wrapped his arms around me and propelled me into the wall. After I struck the wall, Blake began swinging his arms wildly, striking me on the right cheek below my eye. Deputy Wray then attempted to gain control of Blake when he continued to resist and fight. Corporal Koep then deployed his [Taser] in the back of Blake. […] Blake eventually complied with our commands and was placed under arrest for battery on a law enforcement officer and resisting arrest with violence." All other subjects that were 18 years of age or over were released on scene, while juveniles were turned over to a parent or guardian who arrived on scene. Shawn was transported to the inmate facility without incident. Blake, 20, of 7 Freneau Lane in Palm Coast, was transported to Florida Hospital Flagler and the inmate facility by Deputy Crego.

Other Burglaries and Larcenies And Petty Crimes
A juicebag, a granola bar and a Little Debbie snack cake were stolen from a middle schooler at Buddy Taylor Middle School on Jan. 17. Another student, alleged to have a history of thefts, was identified as the culprit. The wrappers were found in her book bag. Lori Patterson, the guidance counselor, wanted to press charges. The child had no prior history. The school and police agreed to limit the consequences to a civil citation.
A skunk that appeared to be ailing and twitching was shot dead, with a shotgun (from a distance, so that the deputy would not be sprayed) by a deputy on Jan. 17 at 9:52 a.m. at 78 Farnsworth Drive in Palm Coast.
Dennis Oxendine, 24, of Fountain of Youth Boulevard in st. Augustine, was jailed on a shoplifting charge on Jan. 16 for shoplifting a $28.97 package of ink cartridges at Walmart in Palm Coast.
Unknown amount of money stolen in a burglary reported at 25 Big Horn Drive on Jan. 15 or 16.
Sahmi W. Green, 23, arrested for trespassing, disorderly conduct, criminal mischief and battery on a law enforcement officer after allegedly breaking the glass of a vending machine while arguing with another patron at Coquina Lanes, the bowling alley, on Jan. 14.
Prescription pills reported stolen on Jan. 14 from a dresser at 51 Blairsville Dr. in Palm Coast.
A Honda Accord's back passenger window was smashed and an Asus E-Pad stolen from inside while the car was parked at 50 Plaza Drive in Palm Coast on Jan. 14.
The front driver side window on a 2005 GMC Yukon was smashed in at Holland Park on Jan. 14, at mid-day, and credit and debit cards, a driver's license, a wallet and a purse stolen. About $500 damage was done to the vehicle, which belongs to a woman who was at the park with her children.
XM radio, checkbook, credit cards, a birth certificate and other items were reported stolen out of two vehicles on Jan. 14 at 19 Black Alder Drive in Palm Coast.
Front passenger side window on a 2011 Nissan Sentra was smashed in, though nothing appears to have been stolen, while the car was parked approximately three parking spoks behind Mezzaluna Restaurant's back door at European Village the morning of Jan. 14.
A woman reported her wallet missing after she attempted to find her credit cards at T.J. Maxx the afternoon of Jan. 13. Her credit card company notified her that several purchases totaling $1,000 had been made on her credit card that afternoon.
iPad, credit and debit cards, cash and iPhone stolen from a Mercedes-Benz on Jan. 19 while it was parked at Fitness One fitness center at 250 Old Kings Road.

DUI Arrests
Steven M. Masters, 23, of 99 Luther Drive in Palm Coast, on Jan. 15.
James Barada, 51, of 26 Carlson Lane in Palm Coast, on Jan. 15.
Lacie M. Stowel, 20, of 270 Catherine St. in Bunnell, on Jan. 15.
Timothy D. Murphy, 29, of 19 Langdon Drive in Palm Coast, on Jan. 14.
Stephen Sherian, 41, of 204 Ocean Palm Drive in Flagler Beach, on Jan. 17.