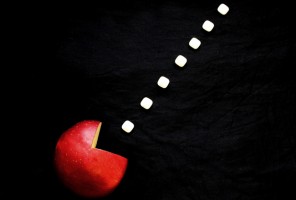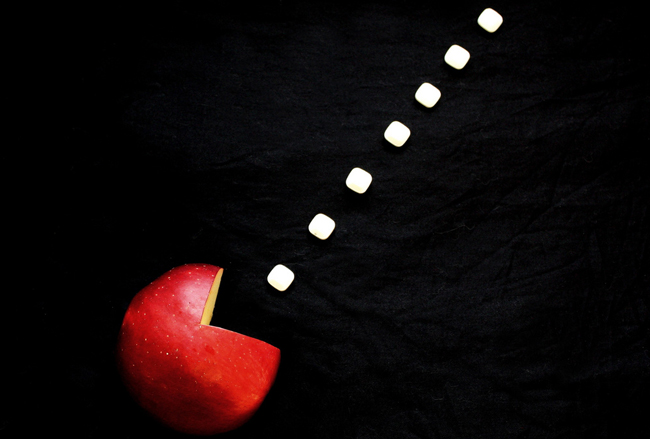 The following incident and arrest information was compiled using official documents, reports and affidavits obtained from government and law enforcement agencies. This feature is not inclusive. It is a sampling of reported incidents in the Flagler County area. Note: The U.S. legal system provides the presumption of innocence to those charged with a crime until guilt is proven in a court of law.
Threats and Racist Epithets
A deputy responded to 55 Utica Path in Palm Coast at 10:41 the morning of Jan. 18 to investigate a verbal disturbance call. He met Lezlee Newcomb, 51, who said that a man by the name of Forrest Eickert barged into her residence and demanded that she and her boyfriend, Larkiand Harris Jr., move out of the residence that day, and told her that "he and five of his buddies will do it for you and you won't like what we do with your shit." Newcomb told the deputy that the man was using foul language and called her boyfriend a "Nigger" and called her an "F-Bitch" and other foul names. She said she told Forrest that she and Larkland were in the process of finding a new place to live but that they'd paid their $300 for this month's rent. She said she saw the owner of the house in the vehicle Forrest wrode, but the owner never came out of the vehicle. Newcomb told the deputy she wanted to fill out a written statement as to what took place and wanted the incident documented in the event that the threats were followed-through.
Car Stolen and Recovered
A deputy responded to a stolen-vehicle report at Brittany Lane in Palm Coast on Jan. 17 at noon, where Alexis Williams said she'd seen her vehicle, a 2000 Oldsmobile Alero, in her driveway just before 9 that morning, but that by noon it had vanished. She alleged that there is only one key for the vehicle and it was in her possession, and that the vehicle was locked and backed in her driveway. The only damage on the vehicle is the driver's door handle is loose. The deputy canvassed the neighborhood with negative results. While the deputy was on the scene Alexis received a phone call from her neighbor. Her neighbor alleged that she just saw Alexis's vehicle at 480 Palm Coast Pkwy. Upon arrival of 480 Palm Coast Pkwy SW, the Sherman Williams paint store, less than a half a mile from Brittany Ln., Alexis identified the vehicle in the parking lot as hers. The vehicle was backed in a parking space with the doors locked. The vehicle had no new damage on it and started with Alexis's key without issue. The deputy contacted a Sherman Williams employee, who said he noticed a dark colored vehicle, and an unknown driver of an unknown description attempting to jump-start the car at about 11 a.m. All the witness could provide by way of description was that the person was a thin, short black female wearing a black bandanna. The vehicle was turned back to Alexis at the scene.
Drug Bust
Note: Olivia Jennings completed a pre-trial intervention through the State Attorney's office in relation to the case below. On completion of the agreement, the State Attorney on Dec. 12 said it would not prosecute the charge against Jennings.
A deputy investigating suspicious activity at 14 Fanshawe Lane in Palm Coast on Jan. 18, just after 6 p.m., saw an empty blue Dodge Caravan bearing a Massachusetts tag.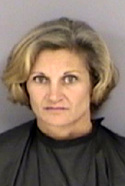 The deputy reports: "I then proceeded to check the residence to ensure it was secure. As I began to check the back of the residence I observed candle light coming from the back window. I then looked in under the window blind and observed a male and a female smoking something out of a large tube. At this time I had more units respond to the scene and I requested dispatch make contact with an emergency contact for this residence and see if anyone was supposed to be inside. Dispatch advised they made contact and I was advised the residence is in foreclosure and no one was supposed to be inside. A perimeter was established around the residence. While I was awaiting more units to arrive the male, Thomas Berry, and Olivia Jennings exited the front door. At this point I placed both of them in temporary custody for officer safety. Deputy Bell spoke with Olivia and asked her if she had any weapons or narcotics on her person.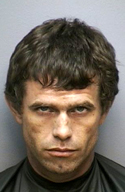 Olivia then advised Deputy Bell that she had drugs in her right vest pocket and a glass pipe in her left vest pocket. Deputy Bell then retrieved a sock that contained three small bags of a white powdery substance. See Deputy Bell's supplement report for further information. Deputy Linde then read Olivia her Miranda Rights. This white powdery substance tested presumptive positive for methamphetamine using a NIK Narcotics/Methamphetamine Identification Kit. At this time Olivia was placed into custody for possession of methamphetamine and drug paraphernalia. The residence is still currently owned by Cynthia Kook who I spoke with on the phone. She advised Thomas Berry is her fiancé and he can be there. She advised the house is under foreclosure however; it is not finalized yet. I checked the Flagler County Property appraiser's website and the residence is still in Cynthia's name. The Narcotics Enforcement Team were notified and responded in reference to the possibility of more narcotics being inside the residence as Thomas Berry did not give consent to search. Thomas Berry and the remainder of this case were turned over to them."
Eight Bottles of Oxycodone and a Death
Jeffrey Parodi, 55, of Blare Drive in Palm Coast was found dead on Jan. 20 at his home. Parodi's mother had come over to check on him because he wasn't answering his phone, though she had spoken to him on Jan. 19, at noon, and he sounded fine, according to a sheriff's report. Parodi's mother could not provide information about Parodi's condition, but she told a deputy that her son was a patient of Dr. Robert Fruehan. An official with the Palm Coast Fire Department pronounced the time of death at 3:29pm. The deputy reported observing Parodi "lying on his left side next to the bed in the master bedroom," with vomit on his right arm. "There was also vomit on the bed and floor. In the house I found eight bottles of Oxycodone, five bottles of Alprazolam, two bottles of Simvastatin, four bottles of lyrica, Fenofibrate, Hydrocodine, Cephalexin, Ambein and 3 bottles of metoprolol. The medical examiner was contacted because there were several bottles of medication found in the home that did not belong to Jeffrey."
A Stolen Vehicle and R-Rated Language
A deputy was patrolling the Matanzas Woods Golf Club on Jan. 17 at 7:31 a.m. when he noticed a pink Mercury Grand Marquis with Florida tag in a wooded area of the parking lot. He reports: "As I approached the vehicle I observed the vehicle's driver's side doors were open with no one inside the vehicle. The vehicle had the following damage: the ignition was keyless and appeared to be tampered with. On the rear drivers side door the words, 'FUCK YOU' were engraved on it and the left rear tire was punctured. The rear tail lights were also broken out on the vehicle. I then had dispatch run the vehicle's tag to find a phone number for the registered owner and subsequently made contact with him." The owner and his mother responded to the scene. The owner said he "left the vehicle parked at 101 Palm Harbor Pkwy on (European Village) 01/14/2011 at 1800 hours due to headlight problems and planned on returning to his vehicle today to remove it." He alleged that he locked all the doors but the front passenger door handle is broken and the suspect(s) may have made entry from it. A Power Acoustics amplifier valued at $250 and six 6" Power Bass speakers valued at $500 were stolen from the vehicle. The vehicle was turned over to the owner at the scene.
Head-Butting at the Country Store on CR 305
On Sunday, Jan. 16, just before 3 p.m., 2:55 P.M., a deputy responded to the Country Store at 1480 County Road 305 in reference to a delayed physical disturbance. He reports: "Prior to arrival dispatch advised one party had already left the area. Upon arrival contact was made with the complainant and store clerk, Linda Bethel. Linda stated she heard a physical disturbance occur, but did not see it and that a white male identified as Steven Lafferty instructed her to call law enforcement. Contact was then made with Steven Lafferty in the front parking lot of the Country Store. Steven stated that he was exiting the Country Store when Adam Jordan confronted him and started to yell at him. Adam then proceeded to physically head butt him in the head causing him to fall back into the Country Store's glass door. The glass door suffered
a large crack from the above incident. Adam then left the area stating he was going to Daytona. Steven then went inside and instructed the staff to call law enforcement. Steven refused to sign charges against Adam for battery, but wanted this incident reported. Steven also refused medical treatment. The Country Store's video surveillance was reviewed confirming Steven's above listed statement, but store employees could not make a copy of the footage at this time. A copy of the above video footage will be made at a later date. There were no physical signs of injury on Steven. Country Store's clerk, Linda Bethel signed a trespass warning against Adam Jordan to stay off the property. Attempts to locate Adam Jordan came back negative."
Two Shots, One Dead Raccoon
Just before 3 a.m. on Jan. 20, a sheriff's deputy spotted a mortally injured raccoon on State Road A1A in front of Washington Oaks Garden. "The raccoon had two broken legs and was stumbling around." After approval from a supervisor, the deputy drew his department-issued Glock 22 "and fired two rounds into the head which terminated the raccoon," his report stated. The raccoon was off the road at that time.

Other Burglaries and Larcenies And Losses
Several 3-inch wooden letters stolen from a wall at Carlson Lane and Clubhouse Drive, reported on Jan. 20.
All four tires of a vehicle owner at 13 Oxford Lane in Palm Coast were reported punctured on Jan. 18. The complainant blamed a neighbor, though without proof.
A no trespassing sign was stolen from a front yard at 2 Ferndale Lane in Palm Coast sometime between Jan. 16 in the evening and the morning of Jan. 17.
Two flatscreen televisions valued at a combined $1,500 were reported stolen Jan. 16 at 11 Fariston Place in Palm Coast.
A 2004 Haulmark trailer with Florida tag G87-9SV was reported stolen from a storage facility at 4290 Old Kings Road on Jan. 21.
A purse and about $300 in cash were reported stolen from a vehicle at 47 Foster Lane in Palm Coast on Jan. 21. The vehicle was left unlocked.
A Dell laptop valued at $900, a GPS system valued at $100 and a hard drive valued at $75 were reported stolen from an Acura RSX at 4 Birchbark Lane in Palm Coast on Jan. 21.

DUI Arrests
Margaret M. Parker, 52, Beach Village Circle, Palm Coast, Jan. 22
Marita Hall, 54, Espanola Rd., Bunnell, Jan. 15.
Raymond Vasquez, 50, Bunker View Drive, Palm Coast. Jan. 16.
Antone Vincent David, 44, Collington Ct., Palm Coast, Jan. 19.