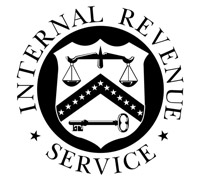 The following incident and arrest information was compiled using official documents, reports and affidavits obtained from government and law enforcement agencies. This feature is not inclusive. It is a sampling of reported incidents in the Flagler County area. Note: The U.S. legal system provides the presumption of innocence to those charged with a crime until guilt is proven in a court of law.
The previous crime report is available here. The week's jail bookings are here, last week's are here.

A Message from the Sheriff's Office: Please Report Fraud Directly to the IRS
The Flagler County Sheriff's Office sent the following release on Monday: "It's income tax reporting time and across the Nation, taxpayers are reporting that someone else has used their Social Security numbers and obtained their tax refunds. If you suspect you are a victim of this type of fraud, but you don't know who may have obtained your personal information, contact the Internal Revenue Service directly. If you feel you know who may have perpetrated the fraud, contact the Flagler County Sheriff's Office. The Sheriff's Office will investigate the incident only if you know who the perpetrator is and can positively identify him or her. "The IRS has a unit that is devoted to this type of identity fraud when the consumer does not know how their personal information was obtained," said Flagler County Sheriff Donald W. Fleming. To report fraud, visit the IRS website at www.irs.gov and download IRS Form 14039. The form should be sent to the IRS. Fraud victims may also call the IRS Identity Protection Specialized Unit toll free at 800/908-4490."
Courthouse Altercation
The early afternoon of Feb. 16 the Flagler County Courthouse grounds were the scene of an assault and battery. When a deputy arrived, the suspect, Katherine Roper, 24, of Apple Street in Jacksonville, was standing outside her vehicle in the parking lot and the victim, Alicia Rutherford, 19, of Classic Ct. in Palm Coast, was upstairs on the second floor, according to a sheriff's report. Roper told a deputy she was leaving the courtroom in the common area when Rutherford, her new boyfriend's ex, came towards her in an aggressive manner. Roper extended her hand to keep her from advancing but said she did not strike or hit Rutherford. Rutherford had a different story. She said that Roper used her hand to push her in the face, jerking her head backward. A copy of the video surveillance was obtained from security which showed Rutherford "flinch towards Katherine," according to the report, "and approximately ten seconds later Katherine shoves Alicia's head." Rutherford only wanted the incident documented and did not press charges.
The boyfriend in question? Michael Testa, the 21-year-old Bunnell man who led the Flagler County Sheriff's Office on a chase in December, after learning of grand theft charges he was facing. He was arrested Dec. 6, escaped, then turned himself in the morning of Dec. 9. He was released on bond.
An Unnerving Incident
The homeowner at 37 Fallwood Lane in Palm Coast was working on her computer the evening of Feb. 18 in her bedroom when two unknown males attempted to kick in her front door. She then turned the light on inside the bedroom where she was at and proceeded to go to the front door. She then grabbed a metal pole to open the front door and saw two men running through her yard across the street and get into a light colored silver pick-up truck and flee the area north on Fallwood Lane towards Farmsworth Drive. She could not get a good description of the males or the vehicle they left in. A search of the area for the silver colored truck was fruitless. There was no damage and no physical evidence observed on the
front door as a result of the incident.
Pit Bull Attack, I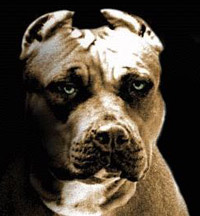 A deputy was dispatched to 10 Burnett Lane in Palm Coast on Feb. 18, at 4 p.m., in response to a dog-on-dog animal bite. He reports: "Upon my arrival, I met with Lora Jones. Lora stated that he had his dog tied up in the backyard when a loose brown bred pit bull started to attack his small dog. Lora stated that he grabbed his dog and took it inside his screened in back porch for safety. Lora advised that the pit bull still tried getting into the porch and ripped a small hole in the screen of the screen door. Lora said that he then tried squirting the pit bull with a hose to get it to leave but it still would not leave. Lora advised that the owner of the pit bull then came on scene and took the dog. While I was on scene, Keith Neal (owner of the pit bull) arrived back on scene at 10 Brunett Lane […] to meet with the owners of the other dog. Keith advised that his kids took his pit bull off its harness and left the garage door open and that is how the dog escaped. Keith went on to say that a friend of his told him that they saw his dog in the bushes near the area where the attack took place. Keith stated that he found his dog standing at the screened-in porch of 10 Brunett Lane and then took his dog home. Keith stated his dog is not aggressive towards humans but can be aggressive towards other dogs and has never bitten anyone. Lora's dog sustained a couple puncture wounds to its left rear leg and buttocks area. Eva Eoivin from Animal Control advised that Keith's dog will be placed on quarantine for 10 days and that Keith is responsible for paying the veterinarian bills for Lora's dog and also paying for the damaged screen. Keith agreed to pay for the damages."
Pit Bull Attack, II
A Flagler County Sheriff's Deputy deputy was dispatched to 36 Winchester Road the afternoon of Feb. 18 in reference to "an ongoing animal problem," according to his report. The deputy made contact with Kurt Kreutz, 72, of 46 Winchester Rd. Kreutz is paralyzed from his waist down and is restricted to a wheelchair. Kreutz told the deputy that he took his two dogs on a walk around noon that day, down Winchester Road. On his way back, Kreutz was in front of 33 Winchester Road when a brown and white pit bull mix from that address began to runs towards him, right through the electric fence the homeowners just had installed. Kreutz said the dog was barking and growling at him while he was running at him. When the dog got up to him, the dog put his front paws on his chest while Kreutz was in his wheelchair. Kreutz said he was able
to take the armrest of his wheelchair and attempted to fend the dog off but the dog was not fazed. Kreutz began to yell for help. His dogs were barking. Neighbor Charles Spano, 65, heard him yelling and came down his property on his tractor and hit the dog with a clipper to get the dog off Kreutz. Once there was enough room between him and the dog, Kreutz began to go back home and the dog didn't bother him after that, according to the sheriff's report.
Kreutz also said he was unable to call anyone because his cell phone was on his lap and when the dog jumped on his chest the phone fell on the ground and broke. Kreutz said he'd spoken to animal control, and that someone from there had come over and was made aware of the incident. Spano corroborated the story. The deputy continues: "I then attempted to make contact with the dog's owner at 33 Winchester Road. When I arrived there I did not get a response at the house and it did not appear there was anyone home. I did observe the dog in question sifting on the couch in front of the window re-secured back inside the residence. Scott from Animal Control had already been at this residence and it appeared he did not get a response either. Scott from animal control had left a notice on the front door advising them they need to respond to them within 24 hours or further action will be taken. It should be noted that during the incident, Kurt or Charles were not bitten by the dog and neither were Kurt's two dogs."
Deer Put Down
A deputy was dispatched to Colbert Lane and Clementina Court in Palm Coast the morning of Feb. 18. A large deer was stuck upside down in the rod-iron fence that borders Colbert Lane. The deer had apparently tried to jump over the fence when its rear leg became entangled, causing it to fall foprward and hang upside down, unable to move, for hours. The deer was still alive. Due to the extent of the injuries, the deputy got permission to shoot the deer, which he did so with his Glock, firing one shot.
Smashed Windows at Imagine School

Imagine School at Town Center reported on Feb. 18 that the front door's lower left window was smashed in by an unknown person, or more than one person, causing about $550 in damages. The principal's office window was also smashed in for another $550 in damages. A surveillance camera should have caught the suspects in the act, but for an unknown reason, the camera stopped recording on Jan. 19 and hadn't been checked since. A walk-through the school revealed nothing missing or evidence that the suspects had gained access to the interior of the school. A deputy advised school officials that they should invest in a better alarm system.
Blame It on Facebook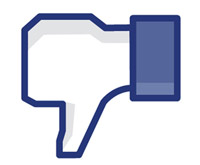 The morning of February 15 a deputy responded to 51 Biscayne Drive in Palm Coast in reference to a physical disturbance. The deputy made contact with a 35-year-old man and a 36-year-old woman. According to the man, he and the woman were lying in bed arguing because she thought he was messaging another girl on Facebook. He said she started throwing things at him and then attacked him. He said he then put her in a headlock using his left arm in order to get her under control and prevent her from hitting him. He said she then bit him in left ribcage area and threatened to call her ex-husband to beat up her boyfriend. The woman had a slightly different version of the story: according to her, the man pinned her arms, sat on her chest, swatted at her face a couple of times then used his left arm to put her into a headlock and throw her off the bed. She said she then bit him in the left ribcage area in order to get away. He then stormed out of their bedroom, went to the kitchen and threw a picture off the wall, smashing it on the ground. She denied ever threatening to call her ex-husband to beat up the man. A deputy observed redness around the woman's collarbone area and on the man's left ribcage area. The man said he wanted to gather his belongings and drive back to Connecticut to avoid any future incidents with the woman. The deputy stood by as the man gathered his belongings and gave the woman his key to the residence, and left the scene. Neither party was placed under arrest because both parties were uncooperative and refused to complete written statements or file charges. Facebook aside, nor could the primary aggressor be determined.
Other Burglaries and Larcenies Petty Crimes or Minor Issues
Joshua J. Miller arrested for criminal mischief after allegedly slashing the rear tires on a BWM SUV at McCharacater's bar on Feb. 16 between 9 and 10 p.m.
Complaint filed over shots fired, possibly from an automatic weapon, near 5886 Mango Ave. in the Mondex, in Daytona North, on Feb. 16.
Ashlei L. Crew-Ventura, 19, of 103 Smith Trail in Palm Coast, arrested for shoplifting a tan purse, a black wallet, a black shirt, and a box of nails at Walmart on Feb. 16.
14-foot freshwater fishing pole reported stolen out of a boat. Incident relating to County Road 2006.
Landscape trailer reported stolen at 2387 Rosewood Street in Bunnell sometime between Feb. 13 and 15.
Sceptic tank dug up, and sceptic tank lines cut in two areas, at 227 County Road 302. Incident reported on Feb. 16.
Two chain saws stolen out of a truck, whose doors were pried open, while the truck was parked at 55 Twon Center Boulevard in Palm Coast, in an area belonging to Florida Power & Light but frequently used by other utility trucks for parking. Items reported stolen on Feb. 16.
Copper wire coils reported stolen at 5910 State Road 100 in Palm Coast. Theft reported on Feb. 16.
12 gauge shotgun reported stolen from a house at 44 Bannbury Lane in Palm Coast. Theft reported on on Feb. 19.
Some $300 in loose coins collected in a bottle reported stolen from the residence at 1 Evanston Place in Palm Coast. Complainant believed to know the suspect.
Larry Moody, 60, arrested for domestic battery following an altercation with his girlfriend of 8 years at 2982 North Ocean Shore Boulevard on Feb. 18.
$60 reported stolen from purses left in an unlocked company van at Hammock Beach resort on Feb. 18.
Smart phone reported stolen from the restroom at Wendy's at 127 Bud Hollow Drive in Palm Coast on Feb. 17.
Burglary reported on Feb. 14 at 11 Raemoor Drive in Palm Coast, where the following items were stolen: A DVD/VCR player, 50 Girls Gone Wild DVDs, a Class of 1977 graduation ring, a gold wedding band, two Vizio flat-screens, a shotgun, and 12 rounds.
Burglary reported at 5827 Chesnut Avenue, where the shed on the property had been pried open, and a window in the house was unsecured, even though the homeowner said she'd locked up before leaving the house. Nothing appeared to have been stolen inside.
Tags stolen from trailers at 229 Pinto Lane.

DUI Arrests
Roberta Kane, 29, of 2172 West State Road 100, on Feb. 18.